kran77 - Fotolia
Hyland Software CEO discusses Alfresco, RPA, blockchain
Hyland moves on incorporating Another Monday RPA, Learning Machine blockchain credentials into its platform. Alfresco integration waits in the wings as acquisition closes.
Hyland Software users got a taste of apps to come on the company's emerging cloud-based experience platform. Hyland Experience Capture, a web-based scanning, classification and data extraction tool, is the first of many to come, company execs said.
Experience Capture, which uses optical character recognition and machine learning to digitize paper content, led the new releases today at Hyland Software's CommunityLive user conference, held virtually. It's the harbinger of what the company hopes is many more web services to come on the Hyland Experience Platform, CEO Bill Priemer said in his keynote.
Another tool, Hyland RPA, employs robotic process automation to mimic human keystrokes and mouse movements to automate tasks on a large scale. The tool is essentially a rebranded technology Hyland Software acquired from RPA software provider Another Monday in late August.
The RPA tool fits the needs of the typical Hyland government, education and healthcare user whose workflows still involve masses of paper documents that require manual processing, said Alan Pelz-Sharpe, founder of Deep Analysis. In other cases, the content is digital, but in a very raw form.
"Take state and local governments, for example. They process a lot of stuff where the data is stored in a repository, but it's surrounded by a lot of manual, low-lying, annoying, costly tasks that can be automated for RPA," Pelz-Sharpe said.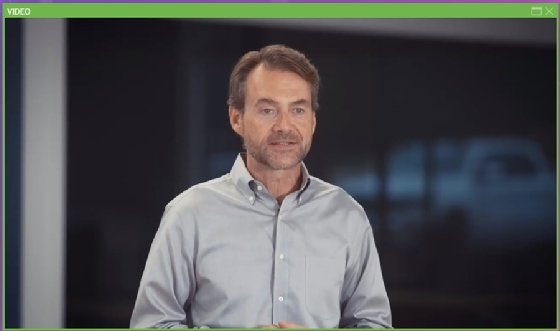 CEO discusses possible Alfresco integration
Hyland has been active this year with acquisitions. Prior to scooping up Another Monday, the company bought Learning Machine, which tackles student credentialing with blockchain technology, in February. The company quickly released Hyland Credentials in April. The content management vendor last month announced the acquisition of Alfresco, a web content management system based on open source.
Priemer could not share plans of how Alfresco would be integrated into the Hyland Software product line because the acquisition is not yet complete. But he referenced the previous acquisition of enterprise content management vendor Perceptive, which closed in 2017, as an example of how it might happen, specifically Perceptive Content, among the several applications it acquired in the deal.
Several Perceptive applications and services remain as product lines within Hyland. Perceptive Content users were pretty much left alone to continue as they had and are free to add Hyland tools and services as they need, according to Pelz-Sharpe.
"We can't give very many specifics about our go-forward plans for integrating Alfresco into Hyland," Priemer said. "But I would point to our acquisition of Perceptive for comparative purposes, particularly the acquisition of the Perceptive Content business."
Alfresco really ended up in a good place -- there were far worse places they could have ended up.

Alan Pelz-SharpeFounder, Deep Analysis
Pelz-Sharpe said that Alfresco users should be pleased with the outcome, because there isn't a lot of overlap between its features and existing Hyland applications. That could provide the business justification for keeping Alfresco mostly intact under its new ownership.
"Alfresco really ended up in a good place -- there were far worse places they could have ended up," Pelz-Sharpe said. "If they do treat them like Perceptive, not that much is going to change. But maybe that's not such a bad thing."
Hyland Software RPA and Hyland Experience Capture pricing varies by industry, volume of content, product configuration and a number of other factors.
Dig Deeper on Content management software and services