Druva Cloud Platform enhanced with CloudRanger acquisition
Druva will replace its Apollo product with the services of CloudRanger, following its acquisition of the AWS data protection vendor. Druva's Cloud Platform continues to evolve.
Cloud data protection and management startup Druva completed its first acquisition today, buying a company specializing in the emerging market of Amazon Web Services backup and disaster recovery.
CloudRanger, based in Ireland, will help to expand the Druva Cloud Platform, as businesses migrate workloads to public clouds such as Amazon Web Services (AWS) and Microsoft Azure. Data protection and management remain critical for those workloads.
"A lot of enterprises are trying to figure out their journey to the cloud," said Dave Packer, Druva vice president of product and alliance marketing. "This acquisition positions us very well for where the world is going."
Druva did not disclose the acquisition price.
Druva will integrate CloudRanger into its Cloud Platform, replacing Druva Apollo. Packer said CloudRanger and Apollo have similar features and functions. Druva announced Apollo in late 2017, but service was not yet generally available.
Apollo would enable data management of Druva Cloud Platform workloads under a single control plane for snapshot management of AWS instance backup, recovery and replication. It was targeting Amazon Elastic Compute Cloud (EC2) only in its initial release.
After Druva met with its customer advisory board in February, "it became clear there was a larger set of services and lifecycle management needs that customers were experiencing pain around, with a strong sense of immediacy, and that led to us actively seeking a way to expedite our time to market," Packer said.
CloudRanger provides a platform for snapshot management of Amazon EC2 workloads using AWS native snapshots. CloudRanger also provides management of servers and backup policies across multiple AWS regions and accounts.
CloudRanger's disaster recovery features include file-level recovery, AWS snapshot restoration and automated DR testing.
"We acknowledged they would have been a formidable competitor for us," Packer said.
CloudRanger founder David Gildea, who is transitioning from CEO to general manager of CloudRanger, said the acquisition marked an opportunity for his company to grow on a global level.
Gildea had been familiar with Druva going back about a year and a half, and had been in communication with the company for the last several months.
"It seemed like a really natural fit," Gildea said, adding that he likes the Cloud Platform's broad set of data management capabilities.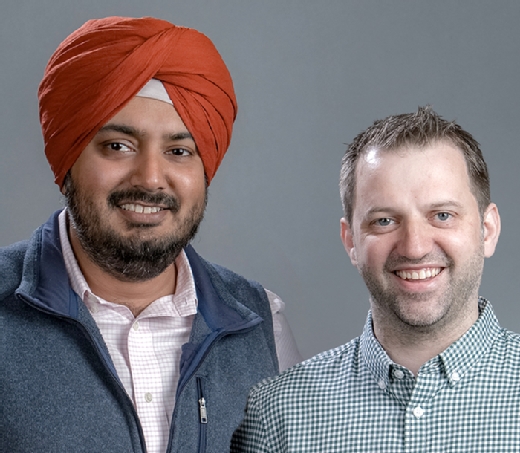 How CloudRanger fits within Druva's strategy
The Druva Cloud Platform is in early access, Packer said. The platform, which provides a single point of data management and protection for cloud workloads, also includes integration with Druva inSync endpoint backup and Druva Phoenix disaster recovery as a service. In addition, customers use Druva Phoenix agents to back up single EC2 instances.
A lot of enterprises are trying to figure out their journey to the cloud.

Dave Packervice president of product and alliance marketing, Druva
Both Druva and CloudRanger use a cloud-native architecture, which will help quicken and ease the backup and DR integration.
Henry Baltazar, research vice president of storage at 451 Research, said his firm has been following Druva since it was in stealth, and the acquisition is a logical move.
"It's definitely a continuation of the strategy they've had from the start," Baltazar said.
As data protection vendors shift more into data management, the cloud is an important data source. Data protection remains a key piece of the puzzle, Baltazar said.
Druva has positioned its software to go up against traditional backup vendors Commvault and Veritas, which are also transitioning into data management players. It also competes with startups Rubrik and Cohesity, with their converged data protection and management appliances for secondary storage.
Druva, based in Sunnyvale, Calif., has about 4,000 customers at the midmarket and enterprise levels, and protects and manages more than 100 PB. Launched in 2008, the company raised $80 million last year to reach a funding total of about $200 million.
"[This first acquisition] really says a lot about our history and our growth as a business," Packer said.
Druva CEO and founder Jaspreet Singh said his company looked at other possible acquisition targets, but CloudRanger stood out in three major areas: "completeness of vision as a SaaS organization," market execution in getting to 300 customers within a few years of launching, and having "cloud-native expertise."
The acquisition will help the challenges of moving data from on-premises locations to the cloud, and expedite the transfer of services into the Druva Cloud Platform, Packer said.
Anticipating a bustling market
Over the course of the last six to nine months, Packer said he has noticed an increasing acceptance by businesses to operate in the cloud, plus a growing awareness of vendors like CloudRanger. To that end, he said he expects a vast increase in data protection activity over the next two years.
"The cloud is forcing companies to change the way they do business," Gildea said.
However, a lot of organizations still think it's the cloud provider's responsibility to provide complete data protection services, Baltazar said. A cloud provider is typically not going to be able to help in the case of incidents such as an accidental deletion or a ransomware attack. Sometimes it takes an incident for an organization to really understand what can happen with its data.
As workloads in the cloud progress from secondary data uses to production, "that's where that criticality comes into play," Baltazar said. "Whoever's best positioned in this area is going to have the stronger stake."
In late 2017, Veeam Software made its first acquisition in 10 years with the purchase of N2WS, which provides -- similarly to CloudRanger -- cloud-native, enterprise backup and disaster recovery for AWS.
Singh said Druva has the ability to make other acquisitions but wants to be careful.
In the near future, the organizations will focus on the integration of CloudRanger into the Druva Cloud Platform, Packer said. In his new general manager role, which is similar to his previous CEO position, Gildea will work on the integration.
CloudRanger will exist as a Druva company and its headquarters will remain in Ireland. CloudRanger was used to operating at a particular size, Gildea said, so one of the challenges for his team will be adjusting to working as part of a bigger company.
Layoffs are not expected.
"If anything, we need to figure out how to get more people there," Packer said.
Gildea said he is looking to add to his team over the next 18 to 24 months, but did not disclose CloudRanger employee numbers. Druva has about 550 employees.
Baltazar said he wasn't too familiar with CloudRanger before the acquisition. He noted that though the company still has a modest customer base, it grew relatively fast.
"I would expect them to expand really rapidly," Baltazar said. "Because there is a need for this capability."