IBM Spectrum Protect supports container backups
IBM focuses on data protection with backup support for container volumes in Kubernetes, Red Hat OpenShift environments, VMs in VMware Cloud on AWS; adds new Virtual Tape Library.
IBM Storage will tackle data protection for containerized and cloud-based workloads with upcoming updates to its Spectrum Protect Plus backup product and Red Hat OpenShift container platform.
Like other vendors, IBM has offered primary storage options for container-based applications. Now IBM Spectrum Protect Plus will support backup and recovery of persistent container volumes for customers who use Kubernetes orchestration engines.
IBM Spectrum Protect Plus supports the Container Storage Interface (CSI) to enable Kubernetes users to schedule snapshots of persistent Ceph storage volumes, according to IBM. The company said the Spectrum Protect backup software offloads copies of the snapshots to repositories outside Kubernetes production environments.
IBM will offer a tech preview of the container backup support in the OpenShift platform that it gained through its Red Hat acquisition. The tech preview is scheduled for this year with general availability expected in the first quarter of 2020, subject to the availability of CSI snapshot support in Red Hat OpenShift, according to Eric Herzog, CMO and vice president of world storage channels at IBM.
"The problem with Kubernetes is there's really no standard storage architecture. So you're starting to see all of the vendors scramble to implement CSI driver support, which links your Kubernetes containers with backend storage," said Steve McDowell, a senior analyst at Moor Insights and Strategy.
CSI snapshots
McDowell said IBM and other vendors are stepping up to provide CSI drivers for general-purpose backend storage for containers. He said few, if any, tier one vendors support CSI snapshots for data protection of Kubernetes clusters.
But enterprise demand is still nascent for persistent storage for containerized applications and, by extension, backup and disaster recovery, according to IDC research manager Andrew Smith. He said many organizations are still in the early discovery or initial proof of concept phase.
Smith said IBM can fill a gap in the OpenShift Kubernetes ecosystem if it can establish Spectrum Protect as a platform for data protection and management moving forward.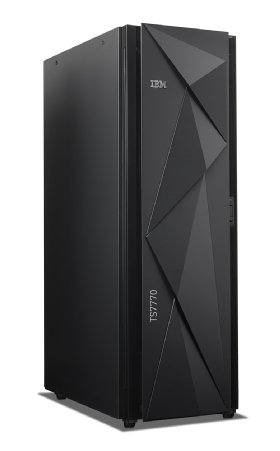 Randy Kerns, a senior strategist and analyst at Evaluator Group, said early adopters often stand up their container-based applications separately from their virtual machine environments.
"Now you're starting to see them look and say, 'What data protection software do I have that'll work with containers? And, does that work in my virtual machine environment as well?'" Kerns said. "This is an early stage thing for a lot of customers, but it's really becoming more current as we go along. OpenShift is going to be one of the major deployment environments for containers, and IBM and Red Hat have a close relationship now."
IBM Spectrum Protect Plus for VMware
In virtual environments, VMware administrators will be able to deploy IBM Spectrum Protect Plus in VMware Cloud on AWS. IBM said Spectrum Protect would support VMware Cloud on AWS, in addition to the IBM Cloud and various on-premises options available in the past. Herzog said IBM Spectrum Protect Plus would support backups to additional public clouds starting in 2020, in keeping with the storage division's long-standing multi-cloud strategy.
Also this week, IBM introduced a new TS7770 Virtual Tape Library built with its latest Power 9 processors and higher density disks. The TS7770 will target customers of IBM's new z15 mainframe, Herzog said.