everythingpossible - Fotolia
HPE Primera storage makes Synergy, Composable Rack more intelligent
See how intelligent all-flash Primera storage with InfoSight predictive analytics brings a more cloud-like resilient, agile, scalable experience to HPE composable infrastructures.
Hewlett Packard Enterprise now offers intelligent storage for its composable infrastructure offerings through integration of HPE Primera storage into both its Synergy and Composable Rack systems. The combination of composability and smart storage promises greater agility and resiliency, along with seamless and dynamic scalability -- leading to a more cloud-like experience in the data center.
A composable infrastructure, HPE Synergy's compute, storage and network components are disaggregated into logical resource pools that can be allocated to workloads on-demand. With support for software-defined automation and as-needed provisioning on the Synergy platform, developers and administrators can use infrastructure as code (IaC) methodologies to deploy resources based on specific application requirements. In addition, users can scale Synergy's physical components independently, providing even greater flexibility.
Like Synergy, HPE Composable Rack is a software-defined composable system that disaggregates compute, storage and network resources. As the name suggests, Composable Rack uses rack servers to build a composable infrastructure, rather than the type of compute modules used in the Synergy platform.
HPE markets Composable Rack as an open private cloud platform that enables organizations to run mixed workloads on bare metal, in containers or virtual machines. By combining software-defined automation with compliance and security, Composable Rack enables IT to quickly deploy and scale private clouds.
Enter: HPE Primera storage
HPE integrates its Primera storage platform into both Synergy and Composable Rack. Primera is an all-flash enterprise storage array for mission-critical applications. The platform balances I/O across components for predictable performance and ultra-low latency, along with transparent upgrades and application-aware resiliency.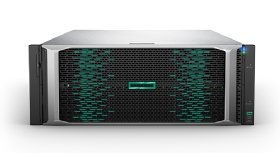 Sold as Tier 0 enterprise storage, HPE tuned Primera for applications that demand optimal performance with minimal latency. HPE guarantees that Primera storage is "always fast and always on," backing up its promises with a 100% availability guarantee. It also promises a platform that is simple to operate and set up in minutes.
Behind the scenes, Primera utilizes HPE InfoSight to provide an intelligent storage platform that incorporates AI and machine learning to predict and prevent storage disruptions.
InfoSight's AI and machine learning technology is a cloud-based service that continuously collects and analyzes telemetric data from HPE systems, totaling more than 1.2 quadrillion data points. This information can then be applied to individual systems such as Primera to help optimize performance and ensure resiliency.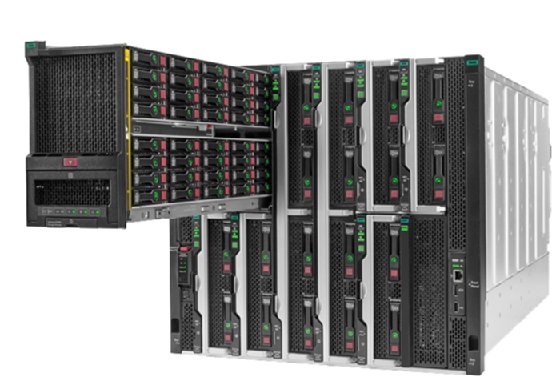 The Primera storage advantage
Prior to the Primera integration, HPE used InfoSight to monitor the server resources in Synergy and Composable Rack systems to optimize performance and prevent service disruptions. The Primera integration promises to take this a step further, offering greater agility and resiliency, as well as easier scalability.
HPE says Primera gets greater agility through support for the IaC model that automates and streamlines resource management. An IaC approach can lead to faster and easier application development and deployment.
Although HPE's composable infrastructure products already supported IaC, the Primera integration increases agility by adding intelligent storage that can be more easily and efficiently implemented than other storage systems. In this way, the composable infrastructures can better meet the demands of specific workloads.
HPE also promises Primera can lead to "extreme resiliency," delivered in large part because InfoSight continuously monitors Primera storage resources, along with the compute nodes in a Synergy infrastructure or the ProLiant servers in a Composable Rack infrastructure. Not only does InfoSight predict and prevent problems before they occur, the service also provides customers with continuous visibility and insights into how their applications are performing.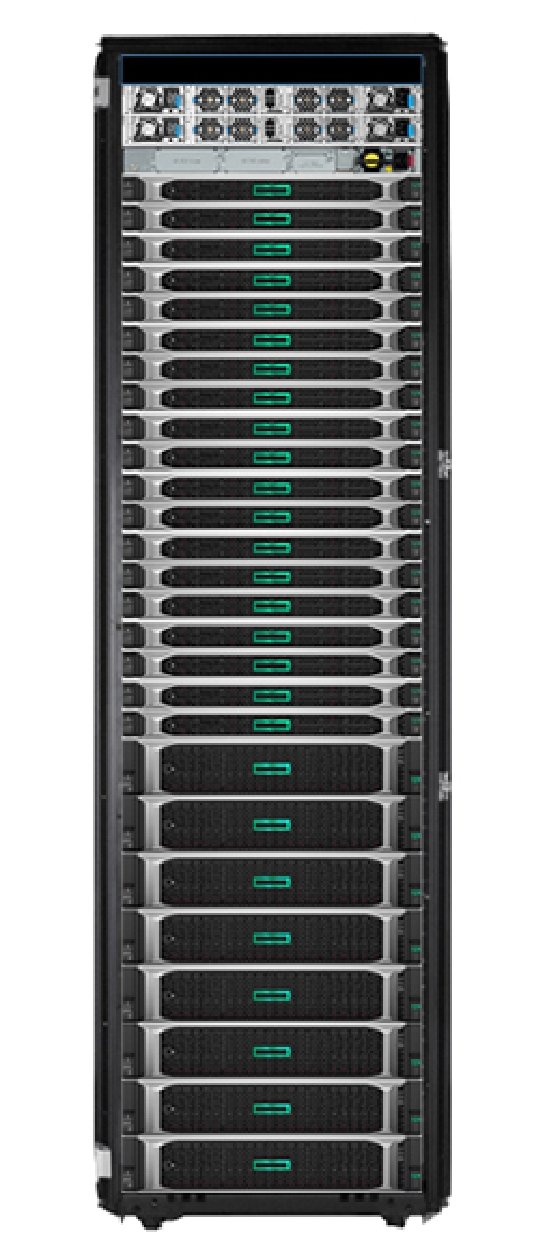 In addition, the Primera integration offers more seamless and dynamic scaling, which can also be attributed to InfoSight's monitoring and proactive analytics. Because both compute and storage now come under the InfoSight umbrella, the composable infrastructure has a more complete and intelligent foundation that extends across the entire platform, making it easier for customers to support mission-critical workloads at any scale.
Cloud-like intelligence
In addition to selling the Synergy and Composable Rack systems, HPE offers both platforms through its GreenLake program for customers who want to deploy HPE systems in their own data centers without the Capex. It offers each PaaS, complete with HPE Primera storage, along with a subscription option based on actual metered usage. Therefore, HPE offers customers even more flexibility for deploying composable infrastructures in their data centers.
Even without the GreenLake services, HPE's composable infrastructures are growing more cloud-like than ever, providing organizations with the flexibility they need to compose disaggregated resources on demand. In this way, they can take advantage of the IaC deployment model to automate and streamline resource management and -- with InfoSight monitoring the compute and storage components -- have a platform that is more agile, comprehensive and easier to scale.
Dig Deeper on Converged infrastructure management