Evaluate
Weigh the pros and cons of technologies, products and projects you are considering.
4 enterprise email clients to consider instead of Outlook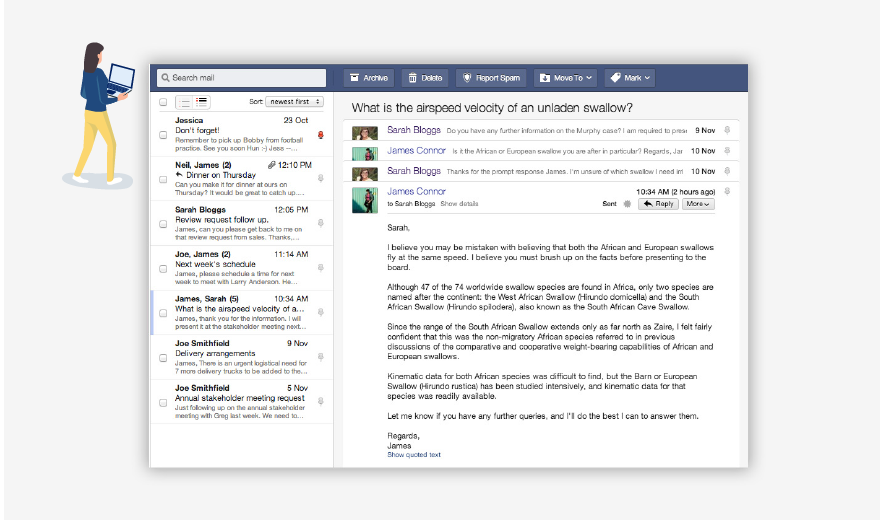 Source:
Getty Images; Screens courtesy of companies
Visual Editor:
Getty Images; Screens courtesy of companies
The FastMail client is a paid service that is a cheaper email client for organizations. It supports IMAP and POP3 server integration and high-level antispam detection to go along with its highly customizable feature set and UI.
IT can choose from several options for email viewing, text formatting, rule-based email filtering and email notification settings in FastMail. FastMail's calendar function supports event notifications and invites, as well as calendar syncing with other web applications.
Alternate enterprise email clients aren't known for security, but the FastMail client offers several methods of two-factor authentication (2FA), including an authenticator app that generates new logon codes, an authentication device that provides a one-time password or a text message code sent to a mobile device. When a user is on his mobile device, he must use an authentication app because mobile devices do not support 2FA for FastMail.
With the FastMail client, users can send email attachments of up to 50 MB, which is more than double the limit of Outlook. This feature may be less impressive than it sounds in many use cases, however, because users tend to send files through a shared database or cloud storage system.
View All Photo Stories