Manage
Learn to apply best practices and optimize your operations.
Not so stodgy: SAP 50th anniversary shows it adapts to change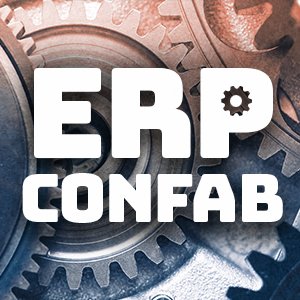 Listen to this podcast
Analyst Vinnie Mirchandani, author of 'SAP Nation 3.0,' says adaptability, customer loyalty and periodic management shakeups are the keys to SAP's longevity.
Over the years, SAP has given customers and industry analysts plenty to complain about, and competitors have long derided its on-premises ERP software as stodgy and hard to use. The move to the cloud has been challenging for the company.
But SAP is having the last laugh, at least for now, as it winds down celebrations of its 50th birthday this past April 1, having reached a milestone that few tech companies, except for the likes of HP and IBM, ever see. Starting out in 1972 among a small group of ERP pioneers, SAP has adapted to rapid changes in technology, vastly expanded its product line and fended off fierce competition to become Europe's largest tech company. Most research firms have placed it atop the worldwide ERP market-share rankings for years.
To put this history in perspective, SearchSAP News Editor Jim O'Donnell, Brian McKenna, business applications editor at ComputerWeekly, and I invited Vinnie Mirchandani to talk about SAP. Mirchandani is an independent industry analyst and author of several books, including three about SAP. The most recent one, SAP Nation 3.0: Manifest Destiny, came out in 2019. He contributes frequently to his blog, Deal Architect, and recently has been conducting extensive interviews with SAP customers, executives and partners for a new book, which will carry the bylines of two SAP executives and has the working title Business as Unusual. It's due out in December.
SAP history shows ability to adapt to change
How has SAP survived for a half-century? Mirchandani chalks it up to a willingness to adapt its products to the major shifts in computing platforms, from mainframes to client-server and more recently the cloud. Senior management overhauls every five or six years have also helped, despite short initial periods of chaos, he said.
Finally, the customer base has been "somewhat loyal," Mirchandani said, and not just out of sympathy. "SAP has given them a number of reliable solutions. It's been rock-solid in a number of areas. To a degree, that's been negative, because it tends to make the SAP customer base somewhat IT centric, somewhat cautious," he said. "On the other hand, 50 years, from a CFO's perspective -- my God, that's one hell of a recurring revenue stream."
SAP's challenges in getting those customers to move to its newest-generation ERP, SAP S/4HANA -- another source of industry scrutiny and customer concern -- is not so bad when put in proper context, according to Mirchandani.
For one thing, ERP only represents around 20% of a typical organization's application portfolio, way down from the 1990s when many replaced 80% of their separate, often custom applications with an ERP system.
"Upgrading your ERP is not as important as us analysts, us observers, seem to think it is," he said. Companies nowadays perceive ERP as a back-office function less deserving of investment than potentially more transformative technologies like robotic process automation. "I'm not surprised that people don't necessarily jump up and down and say, 'I've got to move to S/4HANA tomorrow.'"
ERP transitions usually take a decade or two, he said -- and not just for SAP. "I'm looking at Infor, for example. It's still talking about Lawson and Intentia and Baan. These are products from the 1980s." Oracle still hasn't migrated some customers from PeopleSoft and Siebel, two former rivals that it acquired in 2005 and 2006, respectively.
As for its record of rewriting or developing applications to run in the cloud, Mirchandani said SAP was indeed late to the game, but the nature of the game itself has evolved as the definition of cloud has loosened to include hyperscalers and private clouds. Around 15 years ago, SAP was especially vulnerable to losing the cloud fight. But competitors squandered the opportunity, and SAP has since strengthened its hand with strong cloud-development efforts and by buying major cloud platforms, including the Ariba procurement network and Concur travel and expense service.
Multi-tenant SaaS, the purest form of cloud, where customers share a single instance of the software, is more of an inside-baseball obsession of analysts and "a very purist group of technocrats" than a priority of SAP customers, according to Mirchandani.
"SAP's tried," he said. "They've gone to some industries and said, 'we'll build a multi-tenant version of industry functionality,' and some industries said fine, and others said, 'I'll never be able to get it past my regulators,' or 'I don't want to share even my basic rack with my competitors.'"
Also discussed in the podcast were the following:
whether being a German company helped or hurt SAP's appeal in the North American market;
the success of Rise with SAP, a business-transformation and S/4HANA migration service;
how SAP's major push into environmental sustainability tools and practices is landing in the German and U.S. markets; and
promising emerging technologies that SAP is investing in.
To hear the podcast, click the link above.