PeopleSoft is an e-business software product line owned by Oracle. PeopleSoft originally offered human resources and finance applications. Over the years, it has added tools and applications for general business processes, such as materials management, and applications for specific industries, such as the automotive, communications and higher-education fields.
PeopleSoft now provides users with an integrated ERP software package that assists in the day-to-day execution of various business operations. PeopleSoft applications are used by human resource departments in large corporations. These applications include human resource management systems (HRMS), customer relationship management (CRM), financials and supply chain management (FSCM) and enterprise performance management (EPM).
Top products
PeopleSoft Selective Adoption 9.2 allows users to decide which updates they want and when they want them, all while retaining strategic customizations. Updates are available approximately every 10 weeks.
PeopleSoft Application Engine allows users to develop, test and run batch or online programs that perform high-volume background processing against data. Application Engine programs are similar to COBOL programs, but Application Engine's updates are more efficient, because the definition itself is stored in the database.
PeopleSoft Human Capital Management (HCM) allows users to execute common HR tasks, such as approving a promotion transaction, managing their team, viewing a pay slip or editing personal information. PeopleSoft HCM enables users -- usually executives and managers -- to analyze employee and organizational data via analytics software. PeopleSoft HCM can be customized to fit the needs of specific industries for managing, tracking and administrating the entire workforce, including managers, employees, contingent workers, faculty, student workers and contractors. Because PeopleSoft HCM is an app, it can be used on any mobile device, allowing users to access data from anywhere.
PeopleSoft and Oracle Cloud
PeopleSoft products are available via Oracle Cloud. Utilizing Oracle's Compute Cloud and the Oracle Cloud Marketplace, users can access and deploy HCM, FSCM and other business apps.
In PeopleSoft's Deployment Framework and PeopleTools 8.55, users can transfer data to virtual machines in the Oracle Compute Cloud. PeopleSoft users can also migrate their PeopleSoft Development and Testing instances to the Oracle Compute Cloud. Users are also able to use their own custom data with PeopleSoft and create multinode PeopleSoft clusters on the Oracle Cloud.
Workday vs. PeopleSoft
In March 2005, Dave Duffield and Aneel Bhusri founded Workday, a cloud-based HR and financial software company that now competes against Oracle PeopleSoft.
Both Workday and PeopleSoft provide HR-related services, but their deployment options are very different. Workday is engineered for cloud deployment, meaning functionality upgrades are automatically released, and every user is always on the latest version. Workday does not require on-premises hardware or infrastructure. Workday has also invested in collaboration tools such as Slack and platforms such as Salesforce, so users are easily able to combine their services.
PeopleSoft also provides cloud deployment, but users must purchase on-premises and private cloud implementations. PeopleSoft allows users to choose the updates they would prefer and download and run them at their leisure, creating their own maintenance schedule. While this is convenient, it does require more supervision and intervention than Workday's updates, which are automatic.
PeopleSoft offers customer service management apps in the form of PeopleSoft CRM. This CRM tool can be customized to fit sales, marketing or service industries. PeopleSoft also offers business process management (BPM) tools, allowing users to set up orders and workflows, as well as automate processes. Workday offers CRM apps through Salesforce via the Salesforce Service Cloud.
Both PeopleSoft and Workday offer users analytics and reporting tools. PeopleSoft has incorporated analytics into each tool it offers, whereas Workday offers Prism Analytics, a separate tool that connects to outside data sources and builds analytical reports.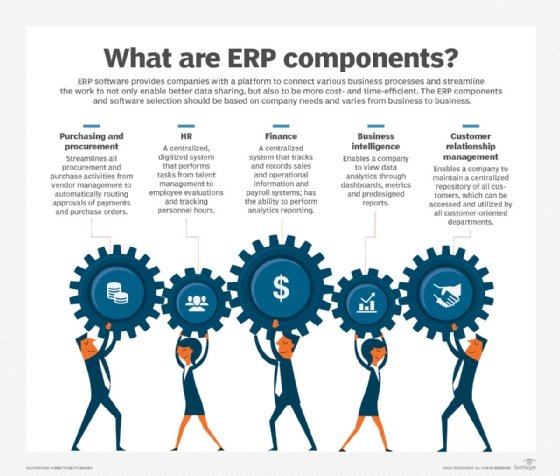 PeopleSoft history
PeopleSoft was founded in 1987 by Dave Duffield and Ken Morris to launch their human resources application. Their mission was to provide software to meet the changing demands of the business world.
In 1999, the company shifted its focus to the internet. And in 2000, the company launched the web-based version of its software, PeopleSoft8, as well as PeopleSoft e-center, its in-house application service provider (ASP). Its web-based applications are intended to integrate systems easily, so a company can connect customers, employees and suppliers more cost-effectively. An organization can streamline operations due to the fact the information is readily accessible by a wide variety of people anytime, anywhere, which includes mobile equipment such as personal digital assistants (PDAs) and mobile phones.
In 2003, PeopleSoft and rival company JD Edwards merged. Prior to merging with PeopleSoft, JD Edwards' product line, World and OneWorld, targeted midsize companies that were too small to fully benefit from PeopleSoft's applications. By merging with JD Edwards, PeopleSoft was able to properly provide for these companies, thus expanding its customer base. PeopleSoft later rebranded OneWorld as PeopleSoft Enterprise One.
In 2005, Oracle purchased PeopleSoft for $10.3 billion, adding CRM software to its product lineup. Shortly after acquiring PeopleSoft, Oracle laid off 5,000 of the company's employees. Oracle later rebranded the former JD Edwards product line, PeopleSoft Enterprise One became JD Edwards EnterpriseOne, and PeopleSoft World became JD Edwards World.
This was last updated in
August 2018
Continue Reading About PeopleSoft