Manage
Learn to apply best practices and optimize your operations.
In Oracle cloud migration, SaaS ERP not the only destination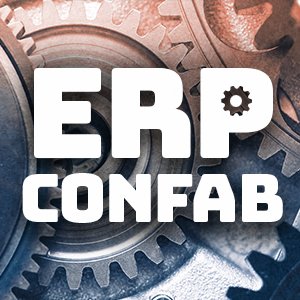 Listen to this podcast
John Ezzell, EVP of managed services provider BIAS Corp., shares key factors in deciding which ERP modules to move to SaaS and explains the benefits of the Oracle cloud stack.
Anyone considering an Oracle cloud migration must weigh the tradeoffs of moving on-premises ERP to multi-tenant SaaS -- or some hybrid form of cloud that still provides many of its advantages, such as scalability, flexibility and lower cost.
But with Oracle investing billions in its cloud stack and upgrading it frequently, another question looms large: Should the Oracle applications also run on Oracle Cloud Infrastructure (OCI)?
To get answers, I asked John Ezzell, co-founder and executive vice president of BIAS Corp., to share his experience with Oracle cloud migration and OCI. Based in Roswell, Ga., BIAS provides Oracle cloud migration and managed services for on-premises ERP and other flavors of cloud, including private cloud. BIAS is an Oracle partner whose customers include Wells Fargo, Office Depot and U.S. federal and state governments.
Who needs OCI?
Oracle certainly seems proud of its cloud, probably with good reason. OCI extends from the base layer of bare-metal servers, virtual machines and storage, up through the Oracle database, network connectivity, security, development tools and middleware. Emerging technologies like AI and blockchain are also part of it.
Then there are the multi-tenant SaaS ERP applications, notably Oracle Fusion Cloud ERP. Many observers, including the Gartner research firm, consider it the broadest, most fully functional SaaS ERP in an industry that has struggled to rewrite legacy on-premises systems for the cloud.
By many accounts, including Oracle's, these SaaS applications aren't technically part of OCI. Companies can also run them on one of two public-cloud hyperscalers -- and OCI competitors: Amazon Web Services (AWS) and Microsoft Azure. Conversely, they can run other vendors' ERP on OCI, though Oracle's hyperscale offering is substantially less popular than the big three of AWS, Azure and Google Cloud Platform.
Ezzell said most Oracle-on-Oracle deployments are for customers that have an ERP system from Oracle -- say, JD Edwards or PeopleSoft -- and want "one neck to hug," he said, using a more humane version of the old expression about the virtues of a single provider. Clustered application server environments and software developed with Oracle's Java programming language should also be run on OCI, in Ezzell's opinion.
But aren't there times when it makes sense not to buy the OCI stack and just use Oracle's SaaS applications? Ezzell said this can happen when "edge-based applications" from other cloud providers are a key part of the mix, such as Google search, or a major SaaS application like Salesforce, ServiceNow or Workday, perhaps alongside Oracle Cloud Financials.
That's a multi-cloud environment, which brings its own issues, especially integration. But multi-cloud is getting easier because SaaS vendors have been lowering the costs of data transfer and cooperating more, in part by exposing their APIs, Ezzell said. There are also multi-cloud gateways from network providers like Equinix, a BIAS partner, that work almost like firewalls for adding plug-and-play applications.
Mitigating the disadvantages of SaaS
Multi-tenant SaaS ERP is usually more generic than on premises and often less feature rich. Companies must usually be willing to jettison their ERP customizations, but vendors typically say that in return they get the industry best practices that are programmed into the SaaS application.
What else do you give up? Controlling your own upgrade cycles and coordinating the patching between tertiary applications, Ezzell said. "But you do get a chance to do a gap analysis and really evaluate all those customizations that you've developed over the years."
Many organizations decide the tradeoff is worth it. They're willing to give up the "bespoke nature" of their customized applications for the ability to plug in different applications that help them be more agile in their business, he said.
But even the lack of customization associated with multi-tenant SaaS is starting to wither.
"Maybe that functionality is already built into the application, so you never have to worry about that patch again," Ezzell said.
Companies might be happy with getting 80% of what they had and seeking the remaining 20% from a platform as a service (PaaS) integration and development layer of OCI. "Eventually, as that functionality becomes intrinsic into the SaaS product, I can shut that [PaaS extension] off. That's the ultimate goal," he said.
The old, complex custom applications are essentially being modernized, their functions either folded into SaaS or programmed in the low-code development tools increasingly offered by ERP vendors.
"That's allowing us, from a PaaS perspective, to integrate in with those lower-code applications and consolidating the functionality of those applications into fewer and fewer," Ezzell said. "They're not as expensive to maintain as traditional custom applications. You'll just start seeing those turn on and turn off versus building a custom application and maintaining it for decades."
To hear the full interview, click on the podcast link above.