Getty Images
Evaluate
Weigh the pros and cons of technologies, products and projects you are considering.
Can ERP managed services extend the life of on-premises ERP?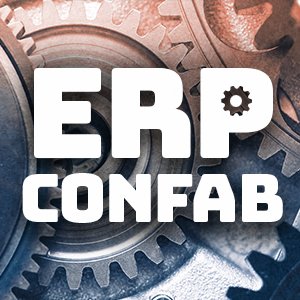 Listen to this podcast
Executives from managed service provider Inoapps explain how outsourcing ERP infrastructure can buy time to plan an eventual migration to SaaS ERP.
There's more pressure than ever to move to the cloud, but what if you want to stick with your tried-and-true on-premises ERP?
For many organizations, halfway measures are the ideal course. Often, they hire ERP managed services providers to host their current systems. This gets the organizations some of the unique benefits of cloud computing without the risk, cost and inconvenience of having to scrap their old, familiar ERP.
The biggest benefit is freeing IT from maintaining and upgrading on-premises infrastructure. Hosting the ERP on a service provider's cloud also makes it easier to align computing and storage capacity with demand fluctuations, which can save money, boost performance and minimize outages.
But what exactly can an ERP managed services provider do to wring more years out of a legacy ERP system? What type of cloud buys the most time? And how do you know when it's finally time to move fully into the cloud and switch to SaaS ERP?
In this podcast, James Anthony and Dermot Murray offer some answers. They're the CTO and vice president of technology, respectively, of Inoapps, a managed service provider and consultancy based in Aberdeen, Scotland, that specializes in Oracle E-Business Suite and Oracle Cloud.
Managing the cloud ERP dilemma
As an Oracle partner, Inoapps is an active participant in the vendor's push to move customers off legacy systems to its SaaS ERP products, especially Oracle Cloud ERP and Cloud HCM. It was also the first company in the U.K. to deploy Oracle Cloud ERP internally, according to Murray.
But a big part of its business is providing ERP managed services for owners of Oracle E-Business Suite, one of Oracle's on-premises ERP products.
"We're seeing more and more of our E-Business customers now seeing the benefits that cloud [and] modern best practice, the new usability, the new capabilities of the tools can offer, and therefore justifying the transition from E-Business to [Cloud ERP]," Murray said. "However, there are going to be organizations for whom that, at this point in time, is still not the right decision."
Some organizations use E-Business Suite features that aren't yet available in Oracle Cloud, he said. Many have spent a huge amount of time customizing the ERP to match their business requirements and now face major challenges of technical debt before moving to the cloud. Some simply aren't ready, organizationally, for the transformational impact of moving to cloud ERP.
"E-Business continues to remain a valid platform for many organizations," Murray said. "We are encouraging people to move to cloud, but it's not right for every organization at this point in time, and E-Business continues to grow and evolve as a solid platform."
The Goldilocks cloud solution
Murray is responsible for Inoapps' applications side, where cloud usually means multi-tenant SaaS. Anthony, for his part, oversees infrastructure, where cloud means infrastructure as a service and platform as a service, including Oracle middleware and databases, onto which E-Business Suite owners can "lift and shift" their ERP without making the much wider leap to SaaS.
"I'm seeing an increasing trend in people now looking to do that," Anthony said. "That may well be an interim solution that has to last two, three, four, five years," which he said is feasible because Oracle has given E-Business Suite more "runway" for a gradual landing.
Nevertheless, there is growing urgency to finally move everything to the cloud. Oracle customers' earlier cloud migrations mostly involved niche vendors whose software presented low-hanging fruit that was easier to move to the cloud, he said.
"Three, four years ago, when we looked at a lot of people's cloud migration project plans, the Oracle stuff had been kicked way over to the right on the project plan because it was big [and] it was hairy. It's very heavily interlinked, as you can imagine. Now organizations are arriving at a point where they're saying, 'we have to do something.'"
Also discussed:
operational efficiencies available from cloud, such as spinning up databases for testing and development as needed
signs that an organization should retire its legacy ERP
strategies and best practices for getting more out of an on-premises ERP
what Oracle is doing to keep E-Business Suite current with technology trends through its Applications Unlimited offering
To hear the podcast, click on the link above.