Manage
Learn to apply best practices and optimize your operations.
Latest Oracle ERP pitch deems cloud partnerships essential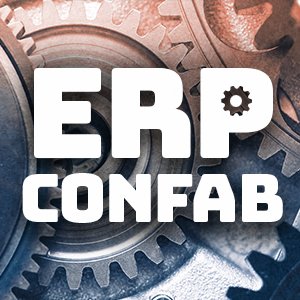 Listen to this podcast
TechTarget editors discuss enterprise application news from Oracle CloudWorld 2022 and Oracle's emphasis on partnerships to broaden the appeal of its multi-tenant SaaS flagship, Oracle Fusion ERP Cloud.
IT analysts have long held out a vision of ERP software that isn't built by a single developer but assembled in the cloud from components contributed by multiple vendors that cooperate to ensure their products work together.
This new approach, originally dubbed postmodern ERP by Gartner but now usually called composable ERP, can seem like pie in the sky in light of the huge challenges of integrating systems and data -- not to mention getting competitors to cooperate on anything.
Composable ERP is nonetheless making inroads. It's the concept behind urgent efforts by most ERP vendors to assemble industry clouds to address sluggish demand in some industries for their cloud ERP products. And it's practically synonymous with the hybrid ERP strategies followed by organizations that can't fully commit to the cloud.
But this style of modular ERP won't work without corporate alliances, especially between companies whose offerings complement rather than compete with each other. That was the hard-to-miss takeaway from the recent Oracle CloudWorld 2022 conference.
In this podcast, Brian McKenna, business applications editor at ComputerWeekly, and I discussed the Oracle ERP news and larger lessons about cloud partnerships that came out of CloudWorld, the successor to the Oracle OpenWorld user conference.
Oracle ERP strategy now relies more on partners
In CloudWorld keynotes, Oracle executives extolled the importance of partnerships in making cloud ERP, especially multi-tenant SaaS, viable as an alternative to the highly customized on-premises ERP still favored by many industries. The standardized and sometimes too generic business processes of multi-tenant SaaS won't do for them -- unless the ERP system can be virtually customized with third-party SaaS add-ons and configured with the right mix of new features that come down the pipeline with each quarterly update.
Oracle co-founder and CTO Larry Ellison began his keynote by noting the evolution of cloud infrastructure toward greater openness and collaboration. He said customers are increasingly choosing at least two cloud infrastructure providers, such as AWS, Microsoft Azure, Google Cloud Platform and Oracle Cloud Infrastructure. They're doing the same with cloud applications like Salesforce and ServiceNow.
Meanwhile, providers of infrastructure services such as databases are making them available on multiple cloud platforms. Ellison argued for a bigger idea: Connect all the major cloud platforms to create an "internet of clouds" that enables users to mix and match them. He pointed out that Microsoft and Oracle have already connected their cloud platforms.
Ellison then turned his attention to industry clouds, claiming to have an even more ambitious approach that will automate entire industry ecosystems. Here Cerner, the provider of cloud-based electronic health record (EHR) technology that Oracle acquired last December for $28.4 billion, served as a handy example of what might be possible by connecting industry clouds. Ellison said planned upgrades to Cerner's Millennium EHR system will allow it to access AI-based cancer models developed by two partners and open up clinical trials to more hospitals.
Ellison also reiterated his vision for a national EHR database for the U.S. but did not say much about the practicalities of integrating systems and data on such a huge scale.
Oracle B2B Commerce, which was introduced at CloudWorld, further illustrates the importance of partnerships while showing the downside of not having enough of them. Oracle said the procurement service is accessible to the 40,000 customers of Oracle Fusion Cloud ERP, the vendor's multi-tenant SaaS ERP, through partnerships with J.P. Morgan Payments and FedEx.
In an interview, Natalia Rachelson, Oracle's group vice president for applications development, confirmed that the software is only available to Oracle users that are customers of the two initial partners.
"Over time, we plan to add lots and lots more financial institutions, lots more logistics and delivery companies," she said. As for customers that don't use J.P. Morgan Payments, "they'll probably just have to wait until we add their institution of choice," Rachelson said. "They'll see the J.P. Morgan activity from within the ERP, which is a great advertisement for J.P. Morgan, but … we're not forcing anybody to use a service they don't want to use."
Another CloudWorld newsmaker, the opening of the Oracle Applications Platform to customers and partners looking to add new features and functionality themselves, also shows Oracle's eagerness to draw more partners into its application ecosystem; that, in turn, should also spur development of industry-specific apps. Other ERP vendors have made similar moves to boost their industry offerings in the past two years.
To hear the podcast, click the link above.