Evaluate
Weigh the pros and cons of technologies, products and projects you are considering.
Making sense of the cloud ERP architecture of Oracle and SAP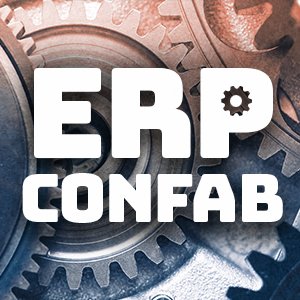 Listen to this podcast
The top ERP vendors offer more choices than ever for cloud deployment. Learn more about their public cloud, single-tenant and multitenant SaaS and other cloud options in this podcast.
Cloud ERP architecture has changed a lot in recent years, making ERP deployment no longer a stark choice between on premises, hosted, private cloud or SaaS. Each deployment model has its own variations and the lines between categories continue to blur.
The main impetus for this change has been the rapid rise of public cloud providers -- "hyperscalers," such as Amazon Web Services, Google Cloud Platform and Microsoft Azure.
Wide availability of these Hyperscale computing services has allowed ERP vendors and cloud infrastructure providers to spin out new hybrids that emphasize the strengths of cloud -- scalability, ease of use, minimal maintenance and lower cost -- while minimizing its weaknesses: generic, sometimes simplistic features that aren't easy to customize, and the concerns many enterprises still have about data privacy and security.
Cloud ERP architecture has evolved to the point where the choice of ERP application is often disconnected from decisions about the underlying cloud infrastructure, which itself is breaking up into still smaller pieces that customers can mix and match to suit their needs. If they're not choosing SaaS ERP, which runs on the vendor's servers and is delivered over the internet to users, organizations must decide on a cloud infrastructure. Nowadays, they often end up on a hyperscaler's infrastructure as a service (IaaS).
Oracle and SAP take different routes
The two biggest ERP vendors take substantially different approaches to cloud ERP architecture and its underlying networking, database and software development infrastructure.
SAP has mostly moved away from owning its own cloud infrastructure by outsourcing the responsibility to hyperscalers, though it continues to offer HANA Enterprise Cloud, which is essentially a hosting service that takes data center responsibilities off customers' hands. The SAP Cloud Platform is SAP's platform as a service product for integrating and developing applications and augmenting on-premises ERP with cloud extensions. But for the most part, running the actual SAP ERP system in the cloud requires going outside SAP to one of its public-cloud partners. The same goes for SAP HANA Cloud, the cloud version of SAP's HANA in-memory database.
Oracle, in contrast, provides the whole cloud "stack" in its IaaS platform, Oracle Cloud Infrastructure (OCI), a public-cloud alternative to AWS, Azure and GCP. Crucially, OCI also includes cloud versions of the Oracle Database, still the vendor's flagship product.
Oracle is undeniably proud of its top-to-bottom line of cloud applications and infrastructure. In the last quarterly earning call with analysts, CTO Larry Ellison claimed Oracle is the only vendor that spans both SaaS and IaaS and reported strong sales growth in both categories.
Ellison highlighted Cloud at Customer, an OCI offering that exemplifies how cloud and on-premises features have become intertwined. "We manage it and maintain it for the customer," he said. "You get all the benefits of the cloud but it's in your data center behind your firewall."
In this ERP Confab podcast, Brian McKenna, business applications editor at ComputerWeekly, and I discussed the Oracle cloud ERP architecture and how it fits with the other cloud offerings, including OCI and Oracle Autonomous Database, the vendor's machine-learning, partially self-managing database. We also shared observations from Oracle's first quarter 2021 earnings call and gave an update on its high-profile bid for the U.S. operations of the video-sharing platform TikTok, which some observers see as a major win for OCI. (Brian and his ComputerWeekly colleagues went into more depth about TikTok and the U.S. government's threat to shut it down for security reasons in their Downtime Upload podcast.) And we looked at the rest of the calendar for OpenWorld Reimagined, the ongoing, virtual version of the annual Oracle user conference.
Understanding the options in cloud ERP architecture
To make sense of the many deployment models of cloud ERP and the role of the hyperscalers, I talked to Steele Arbeeny, CTO of SNP, a consulting and software provider based in Heidelberg, Germany that specializes in SAP data migration.
Arbeeny said the biggest benefit of the move to hyperscalers is that it has allowed ERP customers to right-size their ERP instances. In the past, on-premises ERP required IT departments to plan for five years of capacity, a significant expense added onto an already pricey system.
"They have to go through this magic of capacity planning for a five-year stint that they may not have all the information for," he said in the podcast. As a result, on-premises ERP landscapes are significantly oversized. "You're spending a lot of money that you really don't need to [spend]."
Cloud computing lets companies instead buy what they need, downsize in slowdowns and even turn off hyperscale resources completely -- and not have to pay for them. "That's where the savings of cloud can really come in," Arbeeny said.
Public cloud providers are also working to make it easier for customers to handle their own ERP maintenance.
"I know that hyperscalers like Microsoft and AWS, for example, are investing very, very heavily in automating the common processes for support and maintenance," Arbeeny said. "What they're working toward is to take that whole landscape in and then give you a whole automation suite to do the routine management. It's really a game-changing way of looking at all of this."
To hear more of our observations about Oracle and SAP's approaches to cloud ERP, click on the podcast link above.