Evaluate
Weigh the pros and cons of technologies, products and projects you are considering.
What's so special about industry clouds?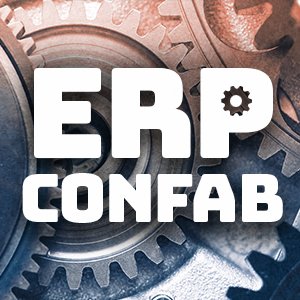 Listen to this podcast
TechTarget editors discuss the emergence of industry clouds from ERP vendors, including Infor, Microsoft, Oracle and SAP.
Industry clouds are in vogue with ERP vendors, with most of the major players claiming to have new cloud offerings that address the specialized needs of vertical markets like financial services, healthcare and retail.
But are industry clouds really so new? And how do they differ from other cloud ERP products?
In this podcast, SearchERP news editor Jim O'Donnell, Brian McKenna, business applications editor at ComputerWeekly and I discussed these and other questions surrounding industry clouds.
Packaging old ERP with newer cloud technologies
You don't have to dig very far to see that what vendors call industry clouds look suspiciously like the hybrid ERP they have been selling for years. Many of these configurations integrate customized on-premises ERP -- where most of the processes unique to particular industries have always run -- with SaaS for generic applications such as CRM and a smattering of emerging technologies (AI, predictive analytics and blockchain), plus cloud or on-premises ERP "extensions." The SAP Industry Cloud is just the highest-profile example.
Often, the "cloud" component of industry clouds is really the existing on-premises ERP hosted by the vendor or a service provider, which provides some of cloud's advantages (flexibility, subscription pricing and minimal maintenance) but little of the standardization and best practices of multi-tenant SaaS ERP. In other words, vendors continue to pass off the "lifting and shifting" of existing, highly customized ERP to a private cloud or its close cousin, single-tenant SaaS, as cloud ERP. Technically, it is, but it's not the wholesale move to SaaS implied by the industry cloud hype.
That's not to say there are no industry clouds that are legitimately SaaS-based, but they appear to be a small fraction of the products and services ERP vendors are now calling industry clouds.
It's right there in the vendor descriptions. To take one example, an unnamed spokesman described Microsoft's industry cloud strategy this way: "Because of the breadth and depth of the Microsoft partner ecosystem, Microsoft industry clouds also provide new opportunities for our partners to strengthen and extend for the last mile of industry execution. Partners bring innovation and expertise to deliver tailored solutions for unique customer needs."
Indeed, system integrators (SIs) like Accenture, Deloitte, EY, KPMG and Tata Consultancy Services (TCS) are indispensable in piecing these specialized systems together. But that was always their role: shoehorning and tailoring generic ERP products to fit the needs not just of specific industries, but of leading companies within those industries who clung to their non-negotiable "secret sauce" as their competitive advantage.
Quoted in ComputerWeekly, Parthiv Shah, a managing partner at TCS, said meeting the demand for "industry-specific cloud solutions" requires choosing the right­ cloud deployment, service model and migration options. His choice of words seems to validate that industry clouds are often a custom mix of cloud and on-premises ERP that require significant outside help to plan and assemble.
It's therefore no surprise that SIs have been front and center in ERP vendors' industry cloud marketing.
Finding alternative routes to SaaS ERP
The rise of industry clouds also brings renewed attention to the cloud strategies of ERP vendors, exposing the challenges, motives and messy realities of moving aging on-premises products to the more profitable SaaS model.
In fact, industry clouds might have been born more out of necessity than any desire to get industry-specific applications to run entirely in the cloud, thereby saving companies money on a better product while improving the user experience. Vendors have struggled to move customers off on-premises ERP to new SaaS options in large part because companies feared losing their competitive advantage if they moved to the cloud.
"One of the analysts I talked to said all ERP vendors are facing what he called this complex task of threading the needle of the fit-to-standard characteristics of SaaS ERP with simultaneously needing to have this industry specificity," O'Donnell said.
Vendors are also up against the reluctance of CIOs to stop at merely lifting and shifting their existing ERP to hyperscale computing providers such as Alibaba, AWS, Google Cloud Platform and Microsoft Azure.
"CIOs have done that -- made that kind of commitment," McKenna said. "It's an infrastructural commitment to lift and shift. But they want more from cloud than just that. That's a real pressure on SAP, Oracle etc."
Also discussed are the following:
industry cloud's ability to provide common data models for specific industries, a true differentiator over on-premises ERP;
the dual role of hyperscalers as partners and competitors of ERP vendors and how it has evolved since they burst on the ERP scene; and
what Infor has done to translate its longtime advantage in on-premises, vertical-market ERP to multi-tenant SaaS.
To hear the podcast, click on the link above.