carloscastilla - Fotolia
Evaluate
Weigh the pros and cons of technologies, products and projects you are considering.
Who are the real leaders among cloud ERP vendors?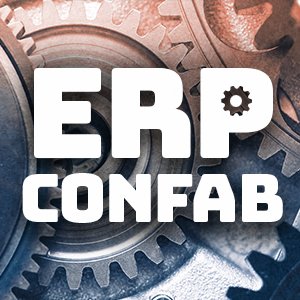 Listen to this podcast
The competition between SAP and Oracle is as bitter as ever, and contenders like IFS, Infor and Workday have serious offerings. But is multi-tenant SaaS ERP still the objective?
Choosing among cloud ERP vendors is daunting, not just because there are dozens of vendors but because cloud deployment means different things that aren't always made clear.
Vagueness, lack of transparency and deliberate obfuscation about cloud are also why it is extremely challenging to identify the top-selling cloud ERP products, or tell who's winning the two-decades-long "war" for cloud ERP dominance. Yet, knowing who is leading the pack can give buyers valuable clues into vendor longevity, innovation and support.
Combing the quarterly earnings of cloud ERP vendors can help, but vendors are known to hide the true size of their cloud sales, or they don't show a breakdown by cloud type -- private cloud, public cloud, single- or multi-tenant SaaS. Cloud ERP vendors with strong cloud infrastructure offerings, such as Microsoft and Oracle, typically lump ERP and other applications into the big cloud number. That's just the publicly traded companies: Microsoft, Oracle, SAP and a handful of smaller players.
Market share reports, competitive analyses and product comparisons from research firms such as Forrester, Gartner and IDC are the most authoritative -- albeit imperfect -- sources of competitive data. Luckily, Gartner released its two annual Magic Quadrant rankings for cloud ERP just last month.
The winner was Oracle, whose Oracle ERP Cloud held the top position in the leader section of the report, "Magic Quadrant for Cloud ERP for Product-Centric Enterprises." Oracle ERP Cloud held a similar spot in the report on cloud core financial management suites for midsize, large and global enterprises, sharing the leader quadrant with NetSuite, the product and vendor it acquired in 2016, and Workday, both not incidentally pioneers of SaaS ERP. Oracle's rankings were little changed since the 2019 reports.
The omission of SAP S/4HANA from Gartner's product-centric ERP annual ranking was a surprising blow to SAP, given its heavy investment in its next-generation ERP platform and long history serving the manufacturing sector. Gartner said the vendor's healthy sales of its multi-tenant version to an estimated 600 customers were not enough to meet Gartner's requirements for inclusion. It also estimated that 95% of S/4HANA deployments are on premises, not in the cloud.
Oracle ERP Cloud had the product-centric leader section to itself, with its closest competitors hugging the high end of the "Visionaries" square: Infor (with CloudSuite), Microsoft and Epicor.
In this ERP Confab podcast, Brian McKenna, business applications editor at ComputerWeekly, and I parse the earnings reports and Gartner studies, critique the product offerings and strategies of several cloud ERP vendors and react to excerpts from our interviews with IFS, Oracle and SAP executives.
Vendors size up their closest rivals
When asked to describe the competitive picture, the ERP vendors typically respond with critiques that unfairly caricature the cloud products of rivals while putting the best possible face on their own flawed offerings. The other guy's cloud ERP is always ERP lite and doesn't even run in the cloud, if pure cloud means multi-tenant SaaS. Ours is real cloud, they assert, and of course they have hundreds of customers.
But single-tenant SaaS ERP is nothing to shake a stick at because it gives some control over upgrades and cordons off data for buyers with security concerns about multi-tenancy. Single-tenant SaaS still provides much of the scalability, economies of scale and low maintenance that are the standard benefits companies seek in any move to the cloud.
Everyone goes hard after SAP, the clear worldwide ERP market leader in most research, with Oracle a respectable second. For years, the standard knock has been that the vast majority of S/4HANA buyers have deployed the on-premises version, in part because the SaaS version, S/4HANA Cloud, doesn't have as complete a set of functions as the on-premises version, itself a subset of its on-premises predecessor, ERP Central Component (ECC), rewritten to run on the SAP HANA in-memory database.
More damaging to SAP is the other common knock: Most SAP customers aren't ready to move to S/4HANA regardless of deployment model. User group surveys bear this out.
But the truth seems to be that every legacy vendor has a mix of SaaS, private cloud and on-premises ERP, with the latter sometimes hosted in data centers that have cloud infrastructure. The ERP software itself, however, is still the older, on-premises product.
So, who's winning the cloud ERP wars? The nod has to go to Oracle by a slim margin. Its Oracle Fusion ERP Cloud -- "Fusion" being a recent addition to the name, in homage to the (mixed cloud and on-premises) Oracle Fusion Applications that led off the vendor's cloud application development -- covers more ERP ground as most broadly defined to include operational processes, such as CRM, supply chain management and manufacturing.
The call isn't easy to make because it's no longer clear that SAP is even fighting the same war as Oracle. I have come to realize it's wrong to assume multi-tenant SaaS ERP is the end game. ERP users want what works for them now, not in a future that may never come. And what often works for companies with mission-critical operational needs -- typically manufacturing and the many arms of SCM, such as logistics and transportation management -- is the particular hybrid of on-premises ERP, strategically placed cloud applications and SaaS business networks that neatly describes SAP's 2020 portfolio.