Get started
Bring yourself up to speed with our introductory content.
Oracle, Salesforce, SAP go big into generative AI products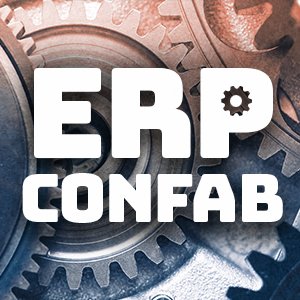 Listen to this podcast
TechTarget editors analyze recent major introductions of generative AI products from Oracle, Salesforce and SAP.
September 2023 could go down as a milestone in generative AI's transformation of ERP, thanks to Oracle's massive GenAI rollout at its annual CloudWorld conference and similar announcements by rivals Salesforce and SAP.
For several years, Oracle has steadily added narrowly targeted machine learning and natural language processing apps to its Oracle Fusion Cloud ERP, eschewing the general-purpose AI platforms initially favored by other ERP vendors. Instead, Oracle has mostly concentrated on building practical AI features for tedious tasks like invoice matching, time-and-expense entry and account reconciliation.
At its recently concluded conference, Oracle introduced around 50 GenAI features across its Fusion Cloud Applications Suite, which includes SaaS ERP, HR, customer experience and supply chain management. The features will appear in the next two quarterly releases.
In the podcast, I discussed the Oracle GenAI news and competing announcements from Salesforce and SAP with Brian McKenna, business applications editor at London-based ComputerWeekly, who was on site at CloudWorld in Las Vegas.
GenAI throughout the Oracle stack
The new GenAI features for Oracle's CX and healthcare applications received extra attention. Among the CX GenAI tools are Assisted Knowledge Articles -- content created to help customer service representatives handle issues as they arise -- and generative AI that helps field-service agents find instructions about a specific problem.
The new healthcare tools include a GenAI assistant that helps patients handle their medical records, and the voice-driven Oracle Clinical Digital Assistant, which can take over some manual tasks from healthcare providers.
Oracle also said it was adding GenAI to lower layers of the infrastructure stack that supports the Fusion SaaS suite.
It announced an OCI Generative AI service, a managed service developed with Cohere, a maker of development tools, that lets users add GenAI large language models to their applications through an API.
Oracle also said it is augmenting OCI with a new generation of Nvidia graphics processing units, which are increasingly used for training large AI models. The Oracle Database and Autonomous Database also got new GenAI features, and the reporting warehouse in the Fusion Data Intelligence Platform added the ability to apply machine learning and other AI to third-party data and GenAI that can recommend actions.
Salesforce and SAP announce GenAI products
Earlier in the month, CRM market leader Salesforce unveiled the GenAI upgrade of its Einstein AI platform at the annual Dreamforce conference in San Francisco. Named Einstein 1, the product makes the Copilot GenAI assistant available in every Salesforce application. The new Einstein Copilot Studio lets users customize AI models to improve their accuracy and align them with corporate policies.
And in an apparent effort to not concede September to two of its biggest rivals, SAP countered by announcing a GenAI assistant called Joule that it plans to embed in SAP cloud applications and the SAP Business Technology Platform (BTP), its application development and infrastructure platform. Joule will be available in the SAP SuccessFactors HR system later this year and S/4HANA Cloud, public edition -- SAP's multi-tenant SaaS ERP -- early in 2024. Customer Experience, Ariba and BTP will follow, according to a press release.
A more conversational UX for ERP
Most of the new Oracle GenAI features are oriented toward making the UI more human-like and natural. That's not surprising, since facility with language is generative AI's biggest strength.
Consultants, analysts and even some vendors have long disparaged core ERP (modules for near-universal business processes such as accounting and financial management, HR, inventory management and procurement) as mere "systems of record." They say higher-level, usually SaaS applications for AI, customer experience, analytics and omnichannel commerce are where digital transformation really happens.
The big blast of GenAI tools from arguably the three biggest makers of enterprise applications intensifies the shift away from core ERP by providing a more user-friendly UX that insulates users from the guts of ERP.
Other topics discussed include the following:
Ellison's perennial hyping of OCI's technical superiority, a picture not reflected in the platform's continued single-digit market share, far behind leaders AWS, Microsoft Azure, Google Cloud Platform and Alibaba.
Other new GenAI healthcare applications highlighted at CloudWorld, as Oracle builds on its 2021 acquisition of Cerner, a vendor of electronic health record technology.
Whether the vendors now embedding GenAI throughout mission-critical business systems have adequate safeguards in place against the highly publicized errors and hallucinations of popular tools like ChatGTP.
To hear the podcast, click on the player above.