alotofpeople - stock.adobe.com
Manage
Learn to apply best practices and optimize your operations.
How multi-tenant SaaS HR unified the Hearst conglomerate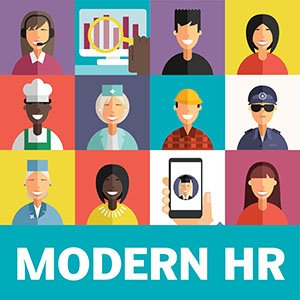 Listen to this podcast
Debra Robinson, SVP and CIO at Hearst Communications, takes listeners inside the company's major project to consolidate disparate ERP and HR systems on Oracle Cloud Applications.
Deploying multi-tenant SaaS HR applications requires a willingness to forego customization and get users to adopt standardized business processes. It can be a herculean task, especially in organizations that have old on-premises systems scattered across the globe, each tailored to local needs.
That was the situation facing Debra Robinson in 2016 when she began leading an Oracle implementation at Hearst Communications, the multinational media conglomerate whose brands include magazines like Good Housekeeping and Esquire and cable networks ESPN and Lifetime.
In this podcast, Robinson, senior vice president and CIO of Oracle technology and operations at Hearst, gives an inside look at the company's move to Oracle Cloud HCM, ERP and EPM, and how it uses AI, predictive analytics and chatbots to ease the employee journey through the organization.
Robinson joined the podcast via Zoom from the Oracle CloudWorld 2022 conference in Las Vegas, where she was a presenter and panelist.
A conglomeration of IT systems
It is hard to overstate the complexity of consolidating finance and HR systems at Hearst. The company has eight lines of business, 360 businesses and 400 legal entities, according to Robinson. "We didn't even have a centralized HR department at corporate," she said. A green-screen Infinium payroll and HR system was in place for 25 years.
The migration to Oracle Cloud Applications suite began in 2017 with the core HCM module. Recruiting was still running on Taleo, a cloud-based system Oracle acquired in 2012. Ten custom integrations were needed to make it work.
"You're constantly looking at data cleanup -- [at] whether something was entered wrong," Robinson said. Adding Oracle Recruiting Cloud (ORC) in 2020 allowed the company to eliminate all those integrations.
The built-in connections between the SaaS modules is paying off in easier HR workflows for employees. "Once somebody is in recruiting, and you hire them, all their data now flows over seamlessly to core HR and to onboarding," Robinson said. "Our whole onboarding process changed."
Before centralization, no one person in corporate HR was responsible for onboarding a new employee, according to Robinson. The new system provides the handholding new hires require for a positive employee experience starting on day one.
"It's been a major transformation in the company," she said. "We're so diversified and so decentralized, [Oracle onboarding] brought the whole company back together." Approximately 15,000 employees out of a total of 25,000 are on Oracle Cloud HCM, she said.
Deploying ORC also gave Hearst access to an AI-enabled best-candidate resume-matching feature, but recruiters and HR needed help learning to trust the AI. "If you're getting 300 resumes for a position, the AI was very good at sorting [them] high to low, which were the best matches," Robinson said. "We had a couple of HR people go through and validate all that it was doing."
The employee journey tools are built into Slack and Microsoft Teams to make things easier for users. A bot named Gemma walks them through the steps.
The Oracle suite's ERP and enterprise performance management (EPM) modules were also part of the initial rollout with HCM. Hearst made having all three in the cloud a requirement in its product selection process, which came down to Oracle, SAP and Workday.
The built-in integration between the three Oracle apps has helped the company integrate many of its business processes. "When you look at workforce planning for budgeting, data comes from HCM into workforce planning, and all the businesses and legal entities match up," Robinson said. "You're able to bring in salaries, bonus information -- whatever you have in HCM."
Configuration provides flexibility in lieu of customization
When Hearst business units got together for the design phase of the Oracle rollout, "no customization" was named a guiding principle, Robinson said. Multi-tenant SaaS vendors usually offer configuration as the next best route to the flexibility that customization provides.
"We wanted to do something that empowered the business units to run their business, but still have the standardization," Robinson explained. Configuring the system involved choosing from the selections Oracle offered at the time and using Hearst's status as an Oracle partner to ask for certain features in future versions.
Configuration provides a lot of flexibility, as do the new features that typically come with every quarterly upgrade, Robinson said. "There's just a lot being rolled out by module every quarter. You have to make a decision as a company that you're going to keep up with that and review it every quarter, or I feel you fall behind." A governance board and committees organized by software module decide which features to turn on.
Change management has proved critical. Robinson said Hearst had a "very large" change management office with Accenture, the consultancy it hired for the Oracle implementation. Changing from the old, less disciplined ways to the forced standardization of Oracle Cloud HCM could be quite a shock for some employees. She gave the example of winnowing down the huge number of job codes, which had gotten out of control in part by letting some employees make up their own titles.
"We ended up with almost a job code for every employee," Robinson said. Business-unit leaders were asked to meet and make the necessary cuts. "Now we have less than 2,000 and there's a very strict governance process," she said.
Robinson also discussed the following topics:
why improved analytics may be the biggest benefit of moving to the Oracle SaaS applications;
how Hearst is using the predictive analytics in Fusion Analytics Warehouse for skills-based employee training and retention; and
the Oracle HCM modules it plans to deploy next, in 2023.
To hear the podcast, click the link above.