Manage
Learn to apply best practices and optimize your operations.
How an HR-IT partnership can serve the greater good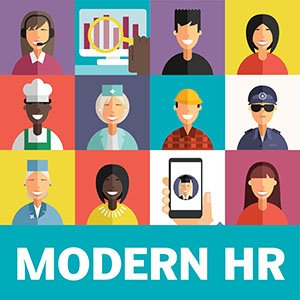 Listen to this podcast
MOD Pizza's Tara Gambill explains how enterprise IT initiatives, including the digital transformation of HR by deploying SAP SuccessFactors HXM, helped drive the chain's rapid growth.
Tara Gambill knows how to convince the business leaders at a company that hasn't used much enterprise technology why digital transformation is both a necessity and an opportunity.
As senior director of enterprise systems at restaurant chain MOD Pizza, she marshalled software selection and implementation through a period of rapid growth that probably couldn't have happened without digitization, but which also made adopting the technology especially challenging.
In the six years Gambill has been with the company, the number of restaurants has quintupled to more than 500 in 28 U.S. states and Canada. The workforce has tripled in size and now exceeds 10,000 employees.
One year, the company opened over 100 stores. "It was really almost crippling, but the opportunity was there and the market was really hot," she said. "We knew that we needed to scale systems and we needed to get some more enterprise-class systems to support this growth."
Gambill sat down for an interview for the podcast at the SAP Sapphire Now 2022 conference in Orlando, Fla.
HR and IT working in tandem
To pull off the digital transformation, Gambill first had to work hard to foster collaboration between the business and IT sides at MOD Pizza.
"How we curate those partnerships so that they will listen, I believe, is thing one," Gambill said, adding that business leaders at some organizations see IT as just an "order taker" and not a guide. "What I focus on a lot is establishing that trust and partnership with my senior leaders so that they know my team will be a guide to the future."
The effort included an HR-IT partnership that resulted in an SAP SuccessFactors HCM deployment in 2017, a few months after the company went live on its first ERP system, SAP S/4HANA Cloud, the multi-tenant SaaS version of SAP's newest ERP platform.
There wasn't much of an IT shop at MOD Pizza when Gambill started there in July 2016. The company was using what she described as an "overclocked" SaaS accounting system, and HR was primarily working with payroll software.
"There were a few people that were mostly in charge of the point-of-sale systems," she said. "That was the chief technology for most restaurants for a long time. It was the business folks that were managing the SaaS applications."
Gambill started expanding the IT department. "That began a business transformation as much as a digital transformation -- to allow these business teams to not have to focus so much on the technology layer but on their business layers," she said.
A purpose-led company, not a pizza place
The goal wasn't just to support the expansion. The privately held company calls itself a "people place," not a pizza place, and makes it a priority to hire from often overlooked populations, such as the formerly incarcerated or those with developmental disabilities. Employees are referred to as the MOD Squad.
"We're really focused on giving people journeys, and allowing them to find paths and to grow," Gambill said. SuccessFactors HCM, since renamed HXM for human experience management, provides an end-to-end process for managing those journeys that starts with streamlined recruiting and employee onboarding.
"Getting the data from recruiting to onboarding and managing it in [SuccessFactors Employee Central] just allows our business teams to be more collaborative, more productive and manage the data better," she said, referring to the SuccessFactors module for core HR functions, such as payroll and employee records.
To hear the podcast, click on the link above.