Evaluate
Weigh the pros and cons of technologies, products and projects you are considering.
Bersin sees HR tech market shifting to 'systems of design'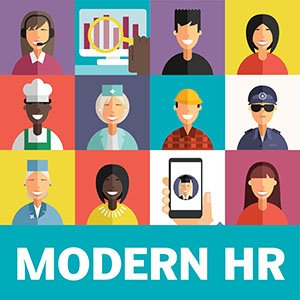 Listen to this podcast
In this podcast, analyst Josh Bersin explains how HR technology is evolving to favor tools for customizing and improving the post-pandemic employee experience.
The HR tech market is moving rapidly toward flexible workflow tools and "systems of design" that help organizations customize the employee experience and provide better work-life balance, according to industry analyst Josh Bersin.
It's the latest wave in the market's recent sea change away from products designed for HR departments to more user-friendly tools that blend seamlessly with the office productivity and enterprise software that employees use in their work.
In the podcast, Bersin shares insights on this and other trends from his keynote speech at the latest virtual HR Technology Conference. The keynote coincided with the release of Bersin's annual report on the HR technology market.
Designing the post-pandemic employee experience
HR professionals aren't known for their technical savvy, but that has been changing in recent years, according to Bersin -- and, most notably, in the past 12 months. During the COVID-19 pandemic, the HR profession became "very creative," he said, in setting up remote work, addressing safety and health issues, and redesigning jobs that involve new ways of serving customers.
"HR people were very, very busy building things, and they used the technology they had, and the tools they used the most were the ones that were easiest to reconfigure and design, not the ones that came out of the box and only did one thing," he said.
This demand for more control by nontechnical users is what's driving much of the change in the HR technology market, according to Bersin. It's happening in large part because the employee self-service tools and employee portals that companies want to set up can't be bought off the shelf.
"There's this massive effort in organizations to design a better employee experience -- or design a new employee experience, maybe, is the word -- and the HR tools are being transformed to try to be relevant to that," he said.
In response, major vendors of HR technology, including ADP, Oracle, ServiceNow, SAP SuccessFactors and Workday, have started upgrading their platforms with low-code development and workflow design tools, among other things.
Bersin characterized last month's announcement of the Microsoft Viva employee experience platform as a game changer in the shift to configurable HR software that blends with office systems.
"What Microsoft really is," Bersin said, "is a development environment to build things." An advisor to the vendor on Viva, Bersin said the platform will let customers take advantage of the IT work they've already done with Microsoft technologies and "build, extend and reconfigure it."
New technology for new HR priorities
Another key trend driving growth in the $40 billion-plus HR technology market, to quote Bersin's figure, is the ongoing move away from HR systems' original purpose -- capturing data on employees -- to supporting employee-centric objectives, such as identifying skills and matching them with jobs, getting feedback on employees' needs, providing career advice, and improving physical, financial and psychological wellness.
"All of these things that were sort of nontechnology-related topics that HR did are now part of the technology environment," Bersin said.
The demand is driving significant growth for vendors he named as up-and-coming players. They include BetterUp, a coaching network with a market value of $1.7 billion, and Eightfold, which sells a talent intelligence suite with "one of the best matching systems in the market," as well as Degreed and EdCast, two makers of learning experience platforms (LXPs).
Bersin also noted the rapid growth in vendors of employee listening and survey tools, including Glint, now part of Microsoft; Qualtrics, which SAP bought for $8 billion but later spun off in an initial public offering that has since brought a valuation in excess of $20 billion; Culture Amp; and Medallia.
"I've met the founders of most of these companies when there were two guys coding stuff less than 10 years ago," he said. "The market has gotten very, very important. I don't think these are overvalued companies. I think this is because the demand is massive."
Bersin touched on other trends in the HR technology market, including the following:
pervasive AI, which he said has made HR systems truly smart;
taxonomies and other tools for tracking and matching skills;
a rise in demand for recruiting as organizations look to replace workers let go during the pandemic; and
LXPs, in-house "capability academies" run by subject matter experts and business leaders, and quick micro-learning content that fits into the flow of work.
To hear the interview, click on the podcast link above.