Get started
Bring yourself up to speed with our introductory content.
ServiceNow workflow can smooth ERP edges with partner help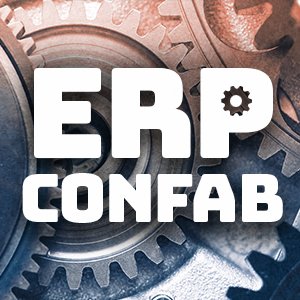 Listen to this podcast
ServiceNow vice presidents Jeff Gore and Kirsten Loegering explain what's involved in implementing the platform to improve the employee experience on ERP and HR systems.
ServiceNow got its start in 2004 by making cloud software to manage the help desk tickets, case management, messaging and workflows of the unsexy but vitally important tech-support function.
The company's IT service management (ITSM) software could handle both internal and external support, making it an employee- and customer-facing tool. ServiceNow executives eventually realized it was also the launch pad to entirely new lines of business.
Today, ServiceNow workflow automation has spread to other parts of the enterprise, especially customer service, HR, procurement and the supply chain, with integration into the ERP and HR software used to manage those processes.
ServiceNow is also increasingly seen as essential software for an effective employee experience strategy. The idea is that insulating employees from the underlying back-end systems, and helping them with common tasks that cut across multiple systems, often with the help of chatbots, allows for a more pleasant and productive work experience. There might be a workflow that walks through the steps of onboarding an employee or changing benefit elections after a life event. Someone in procurement might use a prebuilt workflow or journey to invoice products or add a new supplier to the ERP system's procurement module.
But what does it take to implement ServiceNow? Can an organization's IT department set up a ServiceNow workflow, or does that work have to be performed by an implementation partner?
To get a better idea of the possibilities and challenges of implementing ServiceNow workflow offerings, TechTarget industry editor John Moore and I met virtually with company vice presidents Jeff Gore and Kirsten Loegering. Gore leads marketing and operations for ServiceNow's employee experience effort after working in product management for HR service delivery. Loegering oversees ERP product management.
What's behind ServiceNow's rapid growth
ServiceNow's visibility has risen in recent years, coinciding with its expansion beyond ITSM. The 2019 hiring of former SAP CEO Bill McDermott to lead ServiceNow installed a high-profile executive and respected salesperson as the vendor's face to the business media, further repositioning it as a force in enterprise software. Revenue doubled in the past three years to reach $5.8 billion. The company claims 85% of the Fortune 500 as customers.
Wall Street and tech-industry analysts have taken notice. For example, in a 2020 interview, HR technology analyst Josh Bersin said ServiceNow had come the closest to building a complete employee experience platform.
Gore said the vendor didn't explicitly try to meet Bersin's criteria but came to many of the same conclusions. Customers told ServiceNow that their employees had too many systems and departments to engage with.
"When an employee needs help and guidance in a moment of need, through whatever channel, they don't want to navigate the complexity of the org structure to be able to get a response," he said. "When we look at an employee experience platform, we're really talking about all of the tool sets that allow us to define a unified experience for an employee."
To deliver on that promise, Gore said, ServiceNow had to build what is essentially a universal request platform with fit-for-purpose workflows for commonly requested employee interactions.
The platform is being extended to procurement, supply chain and finance, functions that have historically been handled by expert users but are now expanding throughout the employee base, according to Loegering. "Every employee today interacts somehow with a procurement process," she said.
Last year, ServiceNow introduced procurement service and supplier lifecycle management products to facilitate internal handling of procurement for procurement teams and other employees and improve efficiency, Loegering said. The vendor also extended the software to external stakeholders and suppliers "who can then access ServiceNow capabilities and have tasks and workflow management with their counterparts in the procurement team," she said. Coming next is a product focused on accounts payable for finance teams.
To gain these benefits, customers are likely to need a ServiceNow integration partner to configure the platform. "Partners are a tremendous part of our ecosystem," Gore said, estimating that around 90% of implementations are handled by partners.
Other topics discussed include the following:
the workflows most in demand from ServiceNow customers;
other additions to the ServiceNow platform in the past year;
whether cloud interoperability is a challenge for customers, given the proliferation of SaaS products; and
what ServiceNow adds to an HCM platform that already has employee experience features.
To hear the podcast, click the link above.