agsandrew - Fotolia
SAP's McDermott joins ServiceNow to push enterprise growth
SAP's Bill McDermott will take over as ServiceNow CEO, replacing John Donahoe, in a move that analysts say could take the fast-growing ITSM vendor in new product directions.
In an unexpected move, ServiceNow announced that John Donahoe will step down as CEO of the company to accept the top job at Nike Inc. Bill McDermott, who recently resigned as CEO of SAP, will take over as ServiceNow CEO in January.
While the move took many analysts by surprise, some thought it made sense to bring in McDermott, with his experience growing SAP's business, given ServiceNow's concerted move toward the enterprise applications market.
"But ServiceNow has been very clear they don't want to compete directly against an Oracle, SAP, Workday or Salesforce," said Meagan McGrath, an analyst at Technology Business Research in Hampton, N.H.
ServiceNow has an opportunity to fill in some of the gaps that exist in the applications markets between its own portfolio of products and those of much bigger competitors such as Oracle and SAP.
One example of that is ServiceNow's delivery of an onboarding application aimed at HR departments that allows users to work closely with its flagship product, the NOW Platform. At the company's annual Knowledge 19 conference in May, ServiceNow also announced an application to help companies execute quarterly financial closings that competes against an SAP offering. Overall, the company made it clear ServiceNow plans to be aggressive in the applications market.
"[McDermott] can go into a product development meeting at ServiceNow and say, 'This is where customers need gaps filled and where an SAP is not innovating, so let's innovate there,'" McGrath said. "This will be the biggest asset [ServiceNow] gets out of this."
ServiceNow is at a point where they need an enterprise-class CEO like McDermott who gets tech partnerships, [systems integrators] and real enterprise sales and marketing.

R 'Ray' WangFounder and CEO, Constellation Research
McDermott is the right fit to lead ServiceNow at this moment, said R "Ray" Wang, founder and CEO of Constellation Research.
"ServiceNow is at a point where they need an enterprise-class CEO like McDermott who gets tech partnerships, [systems integrators] and real enterprise sales and marketing," Wang said.
Prior to ServiceNow, Donahoe was a longtime employee of consulting firm Bain & Company and ultimately ascended to CEO. He later served as president of eBay. Those experiences were more consumer market-oriented and thus unsuitable for ServiceNow long-term, Wang added.
Given ServiceNow now has a very focused leadership team that so far has worked well together, it's unlikely that McDermott's arrival signals any dramatic changes to ServiceNow's product plans over the short term, said Kenneth Gonzalez, an analyst at Gartner.
"He [McDermott] is not being brought in as part of a recovery operation," Gonzalez said. "I'm not expecting any major changes in the trajectory of their product plans or changes to the senior leadership."
McDermott brings ERP pedigree to ServiceNow CEO role
McDermott was named CEO of SAP America in 2002, a role in which he headed up sales for the vendor's largest geographic market. SAP ousted CEO Leo Apotheker in 2010 and installed McDermott and Jim Hagemann Snabe as co-CEOs, with McDermott in charge of sales and Snabe tasked with overseeing product development.
In 2014, SAP named McDermott sole CEO, the first time a non-German executive had held the post. McDermott is well-known for his charm and panache, especially in one-on-one situations with customers. He will bring ServiceNow ample experience in closing very large software deals --negotiations for which can take many months and involve nine-figure sums.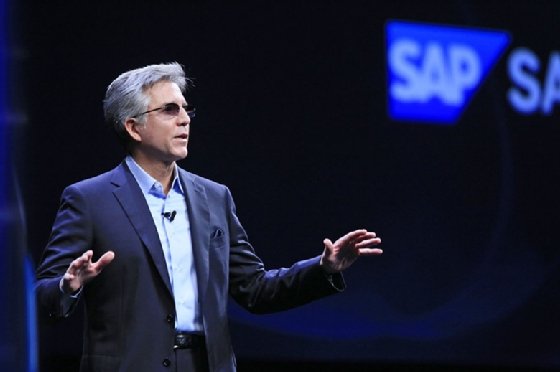 ERP systems serve as the virtual circulatory system for an enterprise's business processes. That means the relationship between customer and vendor tends to be quite long, since the switching costs are so great. The relationships can also be fraught with tension over matters such as new feature development and value gained in exchange for expensive annual maintenance fees. Sometimes, ERP projects fail altogether. For the past several years, SAP has worked to convince customers on migrations to S/4HANA, its newest ERP suite, but the vast majority of them remain on previous versions.
McDermott also presided over SAP as it acquired a series of SaaS vendors, including SuccessFactors for HCM, Hybris for CRM and e-commerce, Concur for travel and expense management and most recently Qualtrics for customer experience.
Along the way, McDermott tried to sell customers on a narrative of SAP's transformation from a predominantly on-premises, back-office software vendor to one ready to help customers navigate an increasingly digital business environment in real time.
McDermott, 58, could be re-energized by the career move, according to one analyst.
"I think McDermott is relishing the idea of running an American company that's not encumbered by a complicated board structure or work council structure," said Josh Greenbaum, principal of Enterprise Applications Consulting in Berkeley, Calif. "It's a smaller company, he can build it up and he gets to have another big play in his career."
ServiceNow growth spurt continues
Apart from the CEO change, ServiceNow also reported its third-quarter revenues and earnings, which largely met analysts' expectations, although trended down slightly down in comparison to recent quarters.
The company reported its subscription revenues were $835 million for the quarter, a 35% increase in year over year growth. Subscription revenues for the quarter were $864 million, a 29% increase compared to last year's third quarter.
In its full fiscal year guidance for 2019, the company reported it is carrying forward $9 million in subscription revenues and $10 million in subscription billings. The company said it expects its subscription revenues to be between $3.240 billion and $3.245 billion, which would be a 36% jump compared with fiscal 2018.
The company expects full year 2019 subscription billings to be between $3.740 and $3.745 billion.
News writer Jim O'Donnell contributed to this story.