Getty Images
ServiceNow-Qualtrics partnership tackles total experience
ServiceNow CEO Bill McDermott bought Qualtrics when he ran SAP, which spun it off after he left. McDermott renews his pursuit of Qualtrics, this time with a partnership.
ServiceNow and Qualtrics today released jointly developed integrations on their respective platforms that are free to subscribers of both.
The new features include reference workflows available today to get users building automated ServiceNow customer and employee service workflows using Qualtrics voice of the customer data. Data visualization tools in ServiceNow that dashboard a user's Qualtrics sentiment data, customer and employee profile details, satisfaction insights and stakeholder feedback tools in the ServiceNow platform are planned for 2022.
The partnership combines customer experience and employee experience into one cloud environment, an industry-wide trend Gartner terms total experience.
In many cases, sales and customer service agents are using the same systems as customers when ordering with self-service apps solving problems with bots and other automation tools. Furthermore, many companies are investing in employee experience to keep their employees serving as positive brand representatives to customers, and to bolster retention during the ongoing "Great Resignation."
ServiceNow offers the workflow tools to automate onboarding, training, ITSM and customer service; Qualtrics provides analytics of both customer and employee feedback for users to fine-tune those processes. Together they offer analytics capabilities that few other tech vendors can match, said Gartner analyst Jason Wong.
"Employee experience is important to understand, and there are all sorts of tools to do that," Wong said. "But there are very few tools that can do both the customer and the employee experience within the same platform that present dashboard numbers, look at a process or workflow that touches the customer and employee -- or multiple employees -- and give you a readout. That is harder to come by."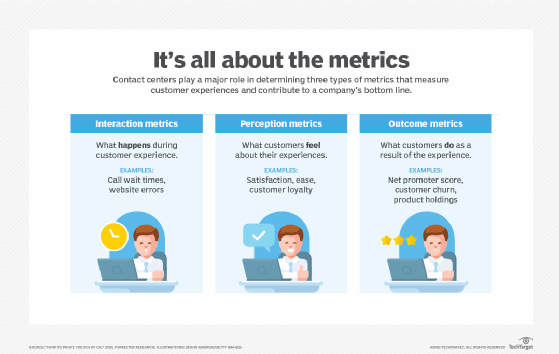 The Bill McDermott connection
There are also business drivers behind the ServiceNow and Qualtrics partnership. The new integrations are the start of what will be an ongoing partnership, said Michael Ramsey, vice president of product management for customer workflow products at ServiceNow. This round of releases was driven by requests from the companies' hundreds of common customers, and future capabilities will be driven by customer requests, too, he added.
ServiceNow CEO Bill McDermott has long held an affinity for Qualtrics. When he was CEO of SAP in 2018, he acquired Qualtrics for $8 billion. Since then, he's taken the helm at ServiceNow, and set aggressive growth goals of doubling subscription revenue from $5 billion to $10 billion in 2024, and tripling it to $15 billion in 2025. In the meanwhile, SAP spun off Qualtrics as an independent company in 2020, which in turn had a stock IPO. That opened the door for ServiceNow and Qualtrics to develop their own integrations and sell into each other's customer bases. The respective companies' sales teams are now co-selling each others' technologies, said Jay Choi, Qualtrics chief product officer.
"We're both talking about experience, but we're talking about it on different sides of the coin," Choi said. "ServiceNow is critical delivering a core experience through IT, HR and customer scenarios. We help organizations measure that and understand those touchpoints and ... what are the things they could do to improve that experience."
The bottom line for users is that many leading CRM and customer service platforms were created before the advent of sentiment data and analysis, said Predrag Jakovljevic, an analyst at Technology Evaluation Centers. Adding sentiment analysis to those platforms is difficult. Qualtrics brings solid data points into those "boring, transactional tools," he said.
Sentiment data was always crucial -- but hard to harvest.

Predrag Jakovljevic analyst, Technology Evaluation Centers
Integration of Qualtrics capabilities can pull ServiceNow even with -- or move the company a little ahead -- of enterprise competitors such as Zoho and Salesforce Service Cloud. On their own, survey tools and workflow tools don't offer much help solving customer or employee problems in the moment. Combining the two offers users the opportunity to solve issues as they happen, instead of asking "how did we do?" after an incident is over.
"Sentiment data was always crucial -- but hard to harvest," Jakovljevic said. "Sentiment was trapped in unstructured data sources that CRM and other systems -- even analytics tools -- were bad at analyzing. The trick is to use the surveys not only after the fact, but more in near real time as to predict and prevent some possible issue."
Don Fluckinger covers enterprise content management, CRM, marketing automation, e-commerce, customer service and enabling technologies for TechTarget.