Get started
Bring yourself up to speed with our introductory content.
Tips for implementing voice technology in the enterprise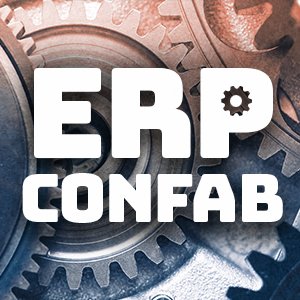 Listen to this podcast
Consultant Mark Persaud names the most promising applications and workflows for intelligent digital assistants and outlines the tools for deploying them.
Speech recognition software is a couple of decades old, but it wasn't until the 2011 introduction of Siri, Apple's digital assistant, that AI-driven voice technology began infiltrating everyday life. Now, you could talk to your smartphone or tablet, and Siri would answer questions and execute commands -- often, correctly.
In the ensuing years, natural language understanding and other AI techniques have only gotten better and made today's speech recognition amazingly accurate. Voice technology has spread to homes in the form of speakers equipped with intelligent, voice-controlled assistants like Amazon Alexa, and to customer service centers and cars. Lately, the push is to make voice technology useful for internal business processes in functions such as procurement, invoice processing and supply chain management.
But it's trickier to figure out where voice-controlled digital assistants fit into internal workflows than it is to design consumer-facing applications. That's the problem Mark Persaud is focused on as head of emerging experiences at Moonshot, a consultancy that is part of IT services firm Pactera Edge. In this podcast, Persaud shared his observations and advice on implementing voice technology in practical applications for internal business processes and external B2B uses.
Voice technology by the numbers
Persaud blogs frequently on the topic on Moonshot's website. In a post last June, he shared statistics from Voicebot.ai, a news, research and analysis site, that show just how pervasive voice technology has become.
Voicebot.ai estimated at the time there were 2.5 billion installed devices containing voice technology in the world, and more than a billion monthly active users. Smartphones saw the most daily activity, followed by cars and smart speakers, with smart watches in the very early stages. Voice search is the most mature application; two-thirds of the U.S. population uses it. Google Assistant led in market share in both categories, followed by Siri, Microsoft Cortana, Alexa, DuerOS from Chinese multinational Baidu, and Samsung's Bixby.
In recent years, ERP vendors have begun adding voice-controlled digital assistants and text-based chatbots to their applications, but for narrowly defined tasks and workflows. Prominent examples are the Oracle Digital Assistant, SAP's Conversational AI platform and CoPilot digital assistant, and Infor's Coleman.
CRM leader Salesforce had a voice assistant based on its Einstein AI technology but shut it down in 2020 after less than a year. Numerous commentators knocked the Einstein Voice Assistant as a shallow conversational "skin" for existing applications. However, the vendor promised to embed the underlying Einstein voice technology deeper into the Salesforce platform for processes such as coaching and conversational analysis.
Salesforce isn't alone in being challenged to find a place for AI-enabled voice technology in its platforms and workflows. "All these vendors are definitely trying to figure out how best to incorporate and implement voice in their applications," Persaud said.
For example, Microsoft is working to deploy Cortana as a productivity tool across its business applications. "I haven't seen any strong use cases at the moment, but I know that they are thinking about working on use cases around, 'Tell me what my sales numbers are. Tell me what's the next best offer for this customer.' Things along those lines," he said.
Infor is applying Coleman to similar uses that rely on data analytics to answer such questions as what price to charge for a product, how much paid time off an employee has left and whether to approve a promotion, according to Persaud.
But overall, the use of voice technology in enterprise applications is not yet mature.
"I haven't seen a lot of applications that do it well," he said. One major hurdle is training the voice technology so it understands the specialized terminology used in each process. "You still need to design what the conversation's going to be, how does it respond to the questions that I'm asking [and] what are the questions that I can ask in the first place."
Efficiency, employee satisfaction are the biggest benefits
Where best to start? Coupling voice technology with business intelligence tools is a good way to achieve early wins by showing executives the value of digital assistants for accessing and analyzing corporate data and automating reporting, according to Persaud.
The long-term potential benefits are much broader, however. "Operational efficiency is where you'll see the biggest advantage of adding voice into the enterprise and into internal applications," he said. "The second, probably softer KPI that I would mention is employee satisfaction."
In the interview, Persaud also discussed:
the challenges companies typically face when implementing voice technology;
which business processes are best suited for voice control;
whether it's better to develop voice applications in-house or buy applications that already have it;
opportunities for B2B uses; and
voice technology's long-term potential.
To hear the interview, click on the podcast link above.