akarb - Fotolia
Salesforce pulls plug on Einstein Voice Assistant
Salesforce's voice assistant made a big splash at Dreamforce last year, but the AI tool -- personified with the Einstein brand -- didn't survive the pandemic.
Salesforce unceremoniously discontinued its Einstein Voice Assistant and its companion Einstein Voice Skills app builder in a Summer '20 Release note. The voice tools were the major technology attraction at Dreamforce last year, but they never made it out of beta.
The underlying Einstein Voice technology, however, remains very much alive and well. Salesforce will deploy it more deeply into the Salesforce platform to enhance AI-enabled sales and customer service conversational analysis, problem-solving and coaching tools. It will also find its way into the emerging Salesforce Anywhere app, which "will include voice functionality in a new reimagined way to increase remote productivity, ease of use and collaboration," a Salesforce spokesperson said.
Because Einstein Voice Assistant had a shallow user interface that served only as a conversational skin for existing applications, it wasn't too surprising that Salesforce pulled the plug on it, Opus Research analyst Dan Miller said. Speech recognition that's accurate -- and text-to-speech responses that are humanlike -- are features now commonly available from many sources.
"They don't want to seem like they're abandoning the conversational user interface, because they're not," Miller said. "They just realized it's kind of a commodity to have your phone have a virtual assistant on it, and there's more bang to the buck if they focus more on resources in the guts of their cloud."
Deep integrations with the Amazon Connect cloud contact center as a service (CCaaS) platform show that Salesforce thinks that voice technologies have a future assisting customer service agents in the field and in contact centers, Miller said. Voice tools will help agents efficiently find answers to customer problems and prompt them with information. He said he believes that Salesforce is leaning toward Amazon as a preferred CCaaS partner, with more voice integrations to come.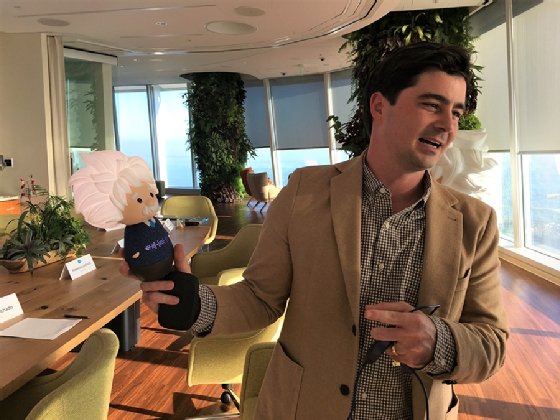 About-face from Dreamforce 2019
That said, discontinuing Einstein Voice Assistant last month was a swift reversal of the typical Salesforce approach of marketing an innovation for 18 months before its release and then bringing it to market with Salesforce users primed to enthusiastically adopt it.
Einstein Voice Assistant was first previewed at Dreamforce in November 2018. At last November's Dreamforce, Salesforce placed not-for-sale mockups of Amazon Alexa-compatible smart speakers outfitted to look like Einstein -- whose hair lit up when activated -- to show one potential use case for the assistant. Others eventually would include Apple Siri and Google Assistant integrations through smartphones and smart speakers.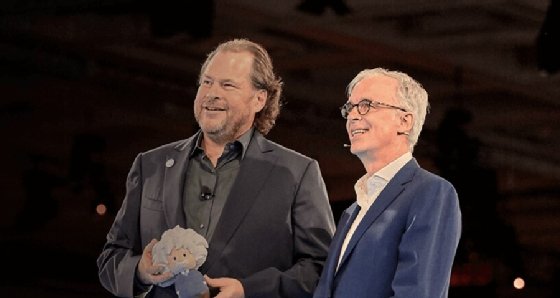 The voice interface was to be an onramp to AI tools deep in the Salesforce platform, such as Einstein Forecasting. Michael Machado, vice president of product management at Salesforce, demonstrated it to media along with Salesforce president and COO Bret Taylor prior to Dreamforce.
At the time, they intimated that Salesforce was pursuing an overall voice technology strategy that would make Einstein Voice tools the business equivalent of consumer smart speaker assistants. But there was a long development road ahead, Taylor said, because parsing business data is a lot more complicated than playing a song request or other simple tasks voice assistants commonly perform in the home.
They don't want to seem like they're abandoning the conversational user interface. ... They just realized it's kind of a commodity to have your phone have a virtual assistant on it.

Dan MillerAnalyst, Opus Research
"When I look at the way we run our business at Salesforce, we always like to say Einstein has a seat at the table," Taylor told media prior to Dreamforce last year. "So, when we're making a decision, it's not just about going around the table and asking people their opinion -- we can actually ask Einstein what it thinks. Having data-informed guidance enables us to make important decisions."
Some of that strategy remains intact, despite the cancellation of Einstein Voice Assistant. AI-powered voice tools that analyze sales conversations to coach reps on how to close sales will ultimately prove more valuable to Salesforce users, as will tools that listen into customer service conversations and suggest answers as they detect certain keywords, according to Opus' Miller.
"Einstein Voice Assistant as an app on a mobile phone was more like a parlor trick than a real personal assistant," said Miller, who wrote an analysis of the potential directions Salesforce's voice technology plans could take. "They weren't going to get real return on their investment."