qstockmedia - Fotolia
Salesforce confirms around 1,000 layoffs after monster quarter
Salesforce says COVID-19 did not precipitate the layoff of about 1,000 employees, but the pandemic did show the company where customer needs are headed.
Salesforce confirmed that about 1,000 employees would be laid off, a day after a positive quarterly earnings call rocketed its stock from $216 to $272. The move is taking place two months after the expiration of CEO Marc Benioff's 90-day "no significant layoffs" pledge.
The Salesforce layoffs were a way for the company to keep its momentum going, said a source close to the matter, who added that employees notified that their jobs would be eliminated will be given 60 days to find new roles in the company. She characterized it as a "reshaping" of the approximately 50,000 Salesforce workforce globally, and not a "reduction."
More open positions will be posted in the coming days, as Salesforce looks to invest in several technology areas, such as security and infrastructure, as well as to expand its reach in the public sector and international business. Salesforce won several large state COVID-19 contact-tracing accounts earlier this year.
While rumors abounded on anonymous sites such as Blind and TheLayoff about what groups were affected by the Salesforce layoffs -- such as Tableau -- the company remained mum about what teams were hit. The source said the layoffs were not limited to one group. According to a company statement, the eliminated positions "no longer map to our business priorities."
The Salesforce layoffs are the second round in 2020, following a pre-pandemic reduction in January.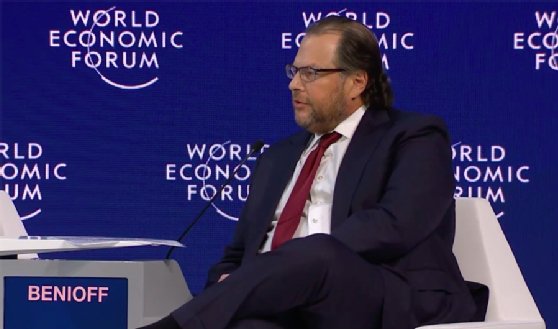 Pandemic not blamed
The source said that the COVID-19 pandemic did not cause the Salesforce layoffs, but that this year has shown the company what it needs to do to best serve its customers and remain competitive in a changing environment.
I'm pleased to hear they're not chalking this up to COVID-19.

Nicole FranceAnalyst, Constellation Research
"I'm pleased to hear they're not chalking this up to COVID-19," said Constellation Research analyst Nicole France. "Any company that grows significantly through acquisition, as Salesforce has, will always have points periodically where they need to readjust staffing. It's simply the reality of absorbing acquisitions."
Salesforce CEO Marc Benioff did not mention layoffs in his company's quarterly earnings call Tuesday. He did, however, speak about the events of 2020 on the eve of his company letting 1,000 employees go.
"This has been such a challenging time," Benioff said, according to an edited transcript. "Our hearts have been broken. We've heard so many stories of pain and distress across the world. And for us, this really -- this moment is actually quite humbling, quite bittersweet."
Benioff went on to say the quarterly financial results were a "great example of stakeholder capitalism," a statement that drew considerable Twitter fire once the Salesforce layoffs were made public.
Employees who cannot find new positions will be given "competitive" severance packages that include six months' paid company benefits, outplacement services and internal recruitment services. Some Salesforce veterans will also receive access to a senior-level coach and resume writer.
"That sounds more like a European standard than what we're used to in the United States," France said. "It still sucks for anyone it happens to, on an individual, team and company level ... but to some degree, these cuts are inevitable."