tiero - Fotolia
Salesforce layoffs hit Customer Success at end of fiscal year
Salesforce, a pioneer in customer success, has laid off what is rumored to be more than 1,000 Customer Success employees.
Salesforce layoffs hit employees in its Customer Success organization, the company has confirmed, roughly coinciding with the end of the company's fiscal year 2020 on Jan. 31.
Word of the layoffs spread through Twitter, LinkedIn and TheLayoff, with one poster claiming layoffs numbered 1,300 to 1,400 employees (Salesforce responded after publication, characterizing the layoffs as "a small fraction" of that, but was unwilling to share concrete numbers). Another user reported the layoffs accounted for 15% of the global Salesforce Customer Success organization. Salesforce did not confirm the number that had been let go, or where the employees were based.
"We've recently realigned our Customer Success organization to meet the evolving needs of our customers and deliver increased business value," a Salesforce spokesperson said in an email. "We optimized existing roles to fit the new model, but unfortunately the change resulted in a small number of positions being eliminated. At Salesforce, we care deeply about our employees and we're providing resources to help them find their next opportunity at Salesforce."
Customer success a Salesforce pillar
Many subscription-based SaaS companies rely on customer success teams to foster profitable use of their cloud tools in order to maintain renewals and reduce customer defections to competitors. Salesforce pioneered customer success teams, but the layoffs signify a potential change in how they will work moving forward, according to Constellation Research analyst Nicole France.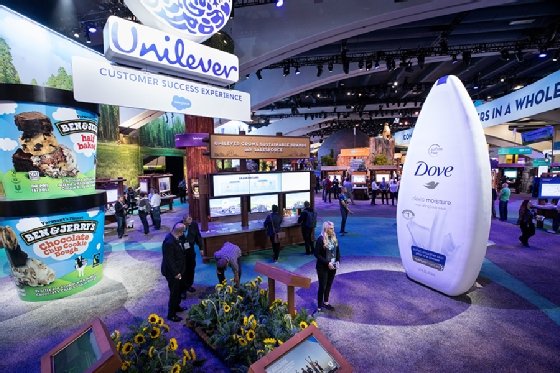 The Salesforce layoffs indicate to France that the company might have gotten away from the prime mission of fostering success and instead used those teams too frequently as an "upselling engine." The layoffs come not quite two years after Maria Martinez, president of Salesforce's Global Customer Success organization, left to become executive vice president and chief experience officer at Cisco in April 2018. Brian Millham, former senior vice president of corporate sales at Salesforce, took over the role in the wake of her departure.
We've recently realigned our Customer Success organization to meet the evolving needs of our customers and deliver increased business value.

Salesforce statement
Salesforce markets itself well as an up-and-coming alternative to longstanding competitors, but the company has grown large enough to resemble some of Silicon Valley's biggest fish, France added. That means Salesforce might have outgrown its capacity for surgical, strategic downsizing. Layoffs become more blunt, across-the-board cuts.
"The parallels between Salesforce and Oracle are truly astonishing," France said. "As much as Salesforce has built its brand around being the challenger, the fact of the matter is that they're the technology establishment today."
The Salesforce layoffs aren't the only indicator that the company's steady growth might be slowing. Resellers have said that Salesforce is lowering their margins to the point where it doesn't make sense to sell the vendor's products, France said.
"Salesforce wants that revenue for themselves, directly," she said. "That's an indicator to me that growth and renewals have slowed to the point where they're focused on the mothership and trying to shake the cupboard for whatever they can."