Evaluate
Weigh the pros and cons of technologies, products and projects you are considering.
How big of an advantage is Oracle autonomous technology?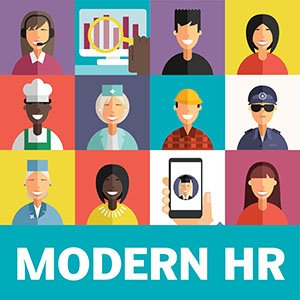 Listen to this podcast
Oracle continues to spread machine learning 'autonomous' software throughout its infrastructure and application offerings. But is it as revolutionary as Oracle claims?
SAN FRANCISCO -- Two years ago, Oracle introduced what it called an autonomous database, with machine learning and other AI features that can fix data errors and fight off hackers without human intervention. At this year's OpenWorld conference, the vendor claimed to have spread machine learning to still more parts of its technology.
Those areas range from the Linux-based operating system in a new product, called Oracle Autonomous Linux, to business applications for invoice processing, HR and supply chain management. Brian McKenna, business applications editor of U.K.-based ComputerWeekly, and David Essex, editor at large of SearchERP, gave their takes on Oracle autonomous technology in a podcast at OpenWorld.
Oracle autonomous technology push expands
Perhaps the biggest takeaway from CEO Safra Catz's second-day keynote was the Oracle cloud applications get their intelligence from the underlying technology stack. In announcements at OpenWorld, Oracle added to the cloud apps' machine learning autonomous features in an impressive way and gave its voice-controlled chatbot, Oracle Digital Assistant, new jobs that partially automate time sheets, logistics and other business processes.
In his two keynote speeches, Oracle CTO Larry Ellison continued to inveigh against AWS, Oracle's main rival in cloud infrastructure. In stark contrast, Ellison played up a burgeoning partnership with Microsoft, especially its Azure public cloud service.
The increased collaboration between the sometimes competitors makes business sense. In his public pronouncements, Ellison has sounded less sharply competitive when discussing Microsoft than AWS, but he's still willing to be critical of Azure's performance versus Oracle Cloud.
The ability to run Oracle software on competitors' infrastructure is demanded by customers, said Steve Daheb, senior vice president of Oracle Cloud, during a briefing at the conference. It's similar to what happens in the on-premises world, where software typically runs on multiple operating systems and hardware platforms.
As for augmenting ERP with machine learning, Oracle seems to be pulling ahead of SAP, with the former's more prominent AI efforts. SAP's lack of marketing may be one reason for this impression, but that doesn't change the appearance that Oracle Adaptive Intelligent Applications have more breadth and depth than SAP's Leonardo conversational AI and chatbot technology.
However, some observers at OpenWorld said it's more a matter of different preferences. SAP customers may be happy with its emphasis on applications and cloud services such as Ariba and Concur, rather than the underlying cloud infrastructure, which Oracle sees as its strength.