kentoh - Fotolia
Evaluate
Weigh the pros and cons of technologies, products and projects you are considering.
Experience management tales from the trenches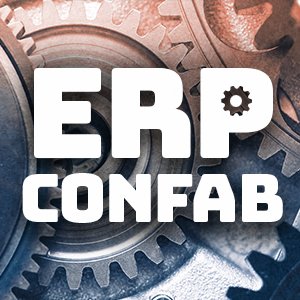 Listen to this podcast
Reports from three users of Qualtrics XM software suggested that experience management technology is gaining real ground in enterprises, but the quick ROI is still in the surveys.
Experience management is gathering steam in the enterprise applications world as more companies attempt to measure and improve the experiences of customers, employees, suppliers and other stakeholders when they interact with products, brands and the organization itself.
When this effort -- sometimes abbreviated as XM -- began more than a decade ago, it was focused almost exclusively on the customer experience, a wide field that includes CRM, omnichannel commerce, marketing automation and customer service. In recent years, the same methods and technologies have been turned toward the employee experience, which purveyors of HR software use as both a design principle and a goal for products that span from recruiting to performance management, learning and offboarding.
Just a handful of software vendors -- Medallia and Qualtrics spring to mind -- specialize in the narrower science of experience management, which relies on sophisticated online surveys, instant response tools, data repositories and analytics to capture feedback at key junctures in the customer and employee journey.
Qualtrics' profile rose when SAP bought the vendor for $8 billion in a deal signed in late 2018. The relationship remains tight despite SAP's July announcement that it will spin out the company, which is based in Provo, Utah, for an initial public offering but remain its majority owner.
The pairing has provided a real-world test of the opportunities and challenges of embedding experience management technology in an enterprise application portfolio as broad and varied as SAP's. Nevertheless, Qualtrics gave the SAP SuccessFactors HR suite the capabilities it needed to become a credible employee experience platform. The Qualtrics-infused SuccessFactors HCM software also got a new name: HXM, for human experience management.
How 3 SAP users employ Qualtrics XM
In this ERP Confab podcast, Brian McKenna, business applications editor at ComputerWeekly, and I discuss the experience management trend, drawing on interviews with three Qualtrics users who are also longtime SAP ERP customers:
Grundfos, a Denmark-based manufacturer of pumps, went looking for a way to get more frequent customer feedback. Abdul Dezkam, lead strategy execution specialist in its HR transformation office, said Grundfos has 200,000 daily touchpoints with customers. He is now looking to apply some of his Qualtrics know-how to better understand the Grundfos employee journey.
ASUG -- the Americas' SAP Users' Group -- is using Qualtrics to capture feedback from members so it can improve its educational offerings about SAP systems. Chief Marketing Officer Cheryl Parsons explained how she works with two research managers and a content manager to analyze customer sentiment data that's captured and stored in a Qualtrics repository.
Autodesk, a maker of 3D design, engineering and entertainment software, uses Qualtrics to understand customer pain points, according to CIO Prakash Kota. The company's shift from delivering software on DVDs to primarily downloads changed the nature of the customer relationship, he said.
Experience management software vendors promote a more ambitious vision of marrying the "X" of experiences with the "O" of operational data so companies can get a finer-grained view of the impact of their operations but also improve those processes in response to feedback.
The three Qualtrics case studies suggest these X-and-O synergies are more a lofty goal than a reality. That could be because vendors of experience management tools and enterprise applications haven't done the necessary integration.
That's the view of Jon Reed, an independent analyst and co-founder of Diginomica, who said SAP should tone down extravagant talk about an "XM revolution" because its platforms and Qualtrics aren't deeply integrated.
"We heard an awful lot about X's and O's and how experience management would revolutionize transactional systems," Reed wrote in an email. "However, I would personally be disappointed if SAP backed off from embedding Qualtrics in its product line. In my view, the notion of experience management was most interesting in areas like IoT and supply chain, with machines communicating feedback in actionable ways."