Manage
Learn to apply best practices and optimize your operations.
Oracle Fusion Cloud ERP inches ahead in AI contest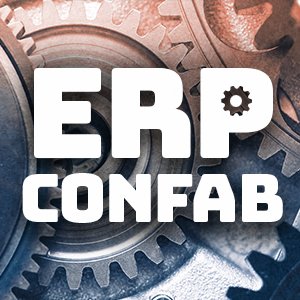 Listen to this podcast
Oracle released new AI and RPA features for its cloud ERP and HCM suites during the virtual OpenWorld conference. Learn what they might mean for Oracle users and competitors.
Oracle Fusion Cloud ERP and its suitemates in HR, supply chain management and enterprise performance management, are gaining a slew of new AI, digital assistant and robotic process automation features.
The announcements during the ongoing virtual OpenWorld conference are further proof of Oracle's determination to make its ERP software more automated and more user-friendly.
The updates mark the latest salvo in a concerted industry effort to develop "autonomous" ERP systems that anticipate and take over much of the tedium of daily work, such as moving documents and matching numbers on invoices.
Indeed, all of the ERP vendors with significant R&D efforts in AI, machine learning and RPA are trying to transform their platforms in this way. Who wins the day remains an open question. As is often said of American football, the game is one of inches, and Oracle could ultimately fall short. But with its changes to Oracle Fusion Cloud ERP, the vendor appears to be gaining the most ground.
Process automation in small doses
In this ERP Confab podcast, Brian McKenna, business applications editor at Computerweekly, and I joined Patrick Thibodeau, news writer at SearchHRSoftware, to discuss the Oracle Fusion Cloud ERP announcements.
Financials were the biggest focus of the ERP updates and included the following new capabilities:
RPA -- Oracle calls it IPA, for "intelligent" -- that uses configurable rules to automate manual tasks in account reconciliation, a time-consuming hassle during the monthly financial close;
machine learning that tries to match invoices to purchase orders and purportedly gets better at it over time;
automated tagging of regulatory reports required by the U.S. Securities and Exchange Commission, using a company's XBRL taxonomy -- another monotonous task in financial reporting; and
a digital assistant that takes over some of the tedium of time and expense entry for project professionals.
Oracle is also claiming to make corporate performance management intelligent in its Oracle Fusion Cloud EPM software by using AI for predictive planning that can spot patterns in budgets and other financial and operational data.
The vendor also unveiled a new digital assistant that can access logistics information in Oracle Cloud SCM without requiring opening the Oracle transportation management system where that information is managed. And Oracle Cloud HCM now has personalized employee "journeys" that handle common HR tasks that normally require people to navigate their way through the system.
Machine learning also plays a role in updates to Oracle Unity, the vendor's customer data platform (CDP). Oracle said Unity brings together the disparate data sources about a customer and applies machine learning to behavioral data to personalize the customer experience.
Brian interviewed Steve Miranda, executive vice president of Oracle applications product development, before the OpenWorld announcements. Miranda presented the new features in a keynote that opened the day set aside for cloud applications during OpenWorld, which because of the COVID-19 pandemic was made virtual and stretched over several months. The final sessions include an SCM "summit" scheduled for mid-November and one on the Oracle Cloud platform that concludes the conference in mid-December.
In the interview, Miranda said Unity has more direct integration than competing CDPs with the transactional systems that customers interact with, including sales, service, marketing and ERP.
"If you were a customer of ours, and you took a call from a sales rep and then you clicked on our website and then you went to an e-commerce spot and put something in your shopping cart and then walked way, [Unity] would not only have a recording that you did that, but then have the next-best action" and follow up with a reminder email, he said.
Technology so embedded it disappears
For several years, Oracle has worked diligently to sow the seeds of machine learning, RPA and digital assistants to every corner of its portfolio of SaaS applications. But rather than brand its AI with a cute name like IBM's Watson, Infor's Coleman, Salesforce's Einstein or SAP's Leonardo, Oracle has opted to put out narrowly focused and quite practical applications that take advantage of AI's ability to crank through the repetitive tasks that lead to human fatigue and sloppiness.
Oracle called these niche tools Adaptive Intelligent Applications for several years, but the name was absent from the 2020 OpenWorld announcements. And the separate Oracle team that focused on creating use cases for AI has since evolved significantly, as Pat and I learned in a pre-conference call with Rondy Ng, a senior vice president in Miranda's applications group.
"The nature of their work is focusing on creating the common platform as well as the [deep learning] models behind the scenes to support the different pillar teams -- financial, supply chain or human capital -- to build their intelligent use cases on top of that platform," he said.
To hear excerpts from the Miranda and Ng interviews, learn more about the Oracle Fusion Cloud ERP developments and how Evan Goldberg, founder of Oracle NetSuite, sees the pioneering Saas ERP system fitting with Oracle's Fusion offerings, click on the podcast link above.