FotolEdhar - Fotolia
Evaluate
Weigh the pros and cons of technologies, products and projects you are considering.
Workday ERP claims hold up despite inroads by SAP, Oracle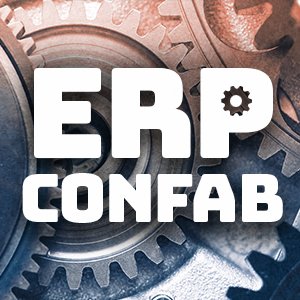 Listen to this podcast
TechTarget editors discuss where Workday stands 16 years after popularizing SaaS HCM and whether it can continue to thwart the cloud ERP ambitions of Oracle and SAP.
No other vendor in the buttoned-down world of ERP has quite the cachet of Workday.
The 16-year-old company is one of perhaps three vendors that can lay claim to pioneering cloud ERP by proving the viability of multi-tenant SaaS for serious business applications, NetSuite and Salesforce being the others.
Through aggressive R&D, savvy product development and marketing and a sleek user interface way ahead of its time, Workday built a reputation as the classy, trendy SaaS alternative for companies looking to buy their first ERP or dump their old one. It claims to have half of the Fortune 500 as customers. The company is also adept at burnishing its image by parading its employee-friendly policies, social consciousness and charitable work.
Fully aware of the bad reputation that large, monolithic ERP systems have gained over the years, Workday officials rarely refer to their product as ERP, though most analysts consider it part of the ERP market. When Workday mentions ERP, it uses the acronym almost as an epithet for everything its platform is not. It's right there on the "Why we're different" page on the website: "Break free from ERP. Leave the limitations of legacy vendors behind."
But now that those much bigger legacy vendors are finally succeeding with their own SaaS ERP, where does Workday stand? Is the bloom off the rose?
To take a stab at answers, I got together with Patrick Thibodeau, news writer at SearchHRSoftware, and Brian McKenna, business applications editor at ComputerWeekly, in the wake of Conversations for a Changing World, the virtual event Workday held recently in lieu of its annual Workday Rising user conference.
The topics shaping the discussion include the following:
how Workday ERP products and technology stack up against the competition
the vendor's financial performance vs. Oracle and SAP
whether Workday is as employee-centric as it claims to be
Workday ERP as the non-ERP
Workday is admittedly a bit of a misfit in the ERP industry, where the accounting component is king. It made its name as a cloud alternative to then prevalent on-premises human resource management systems (HRMSes), such as the popular PeopleSoft sold by the former employer of co-founders Dave Duffield and Aneel Bhusri.
Customers still usually buy Workday for the HCM, but for years the company has taken pains to showcase customers who come to it for its ERP finance module. It seems eager to prove that its bailiwick extends beyond HCM by showing how competitive its offering is in the one truly defining component of ERP.
Indeed, Workday Financial Management ranks nearly as high as Workday Human Capital Management in Gartner's Magic Quadrant rankings. Both share the leader quadrant with comparable multi-tenant SaaS offerings from Oracle and SAP and with NetSuite in financials and Ceridian and UKG's Ultimate Software unit in HCM.
The market has voted with its dollars, helping to quadruple Workday's annual revenue in the past five years. Despite this impressive growth, Workday remains a fraction of the size of its two biggest rivals. Its $4.3 billion in revenue in the latest fiscal year is dwarfed by Oracle's $39 billion and SAP's $31.2 billion. In Workday's defense, the other two are less focused on a single product line than Workday and go much farther afield with database products, several ERP brands, cloud infrastructure and even hardware.
How employee-centric is Workday really?
During the conference and in other public statements before the event, Bhusri has talked about the importance of companies having a "soul" and making a positive impact on social issues and the lives of employees.
In spring 2020, when many companies were assessing their inclusiveness in the wake of the killing of George Floyd, Workday was one of the few to disclose its hiring rate of Black employees in the U.S., which turned out to be a paltry 2.4% -- lower than Silicon Valley's already dismal 4.4%.
But Workday was contrite and acknowledged it had a lot of work to do. A year later, it reported a modest uptick in Black diversity to 2.8%.
Other facts support Workday's claim to being a humane enterprise. For example, shortly after the start of lockdowns to address the COVID-19 pandemic, it gave every employee a two-week bonus to help them through. One recruiting expert said the move wasn't exactly altruistic because the Workday salary bonus could boost employee retention, loyalty and productivity.
Where Workday is headed
Oracle and SAP may have caught up with Workday since it took the early lead in SaaS HCM, but that only means Workday has more company at the front of the pack. It remains on the right side of the biggest trend in computing, firmly established in the place where most software vendors and users want to go eventually: the cloud.
Others are noticing Workday's determined focus on the future. The company didn't make last year's Fortune 500 and Global 500 rankings of the largest public companies, territory SAP and Oracle have staked out for years. It did, however, rank fourth on the Fortune 50 list of companies with the most growth potential, thanks to its strong capital investment, R&D, diversity and leadership stability.
To hear the podcast, click on the link above.