Manage
Learn to apply best practices and optimize your operations.
In crisis, opportunity: Downturn in ERP industry has upside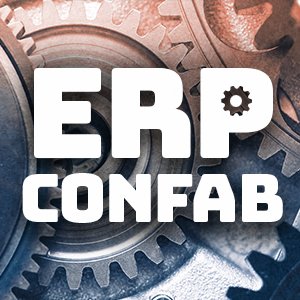 Listen to this podcast
The inaugural ERP Confab examines what the economic downturn from the pandemic means for ERP users and vendors. Plus: a deep dive into SAP and its upcoming virtual Sapphire show.
The economic turmoil caused by the COVID-19 pandemic is taking a toll on the ERP industry. Analysts and vendors say some ERP deployments are being canceled or delayed, and most observers are anticipating steep drops in sales when financial reports covering the weeks since the early March onset of the outbreak are published.
But bad news for the ERP industry is also an opportunity for ERP owners to press for more favorable payment terms from vendors. The current pandemic may also provide a boost to fledgling ERP digital transformation projects as companies move more of their business processes to the cloud, thanks in large part to the explosion in people working from home. SaaS ERP is getting more attention because it is generally easier to deploy remotely than on-premises versions with its need for small armies of system integrators, consultants and ERP vendor technicians to travel to deployment sites.
ERP spending dip may be an opportunity for customers
ERP vendors have heightened concerns over revenue because their customers have less money coming in or have sharply reduced their ERP use. Finance experts say the revenue drought is likely to be far worse than during the 2008 to 2009 recession, which hurt mostly the real estate and financial industries. Then, the software industry came through relatively unscathed because companies had already paid license fees up front and were reluctant to cut infrastructure they considered essential. The pandemic-induced recession is much more widely distributed and causing severe downturns in nearly every industry.
The full extent of the damage won't be known for several months when the next quarter's results are tallied. Two of the top four ERP vendors, SAP and Microsoft, have reported results that partly included the pandemic period. Oracle is expected to report its revenue by mid-June. Privately held Infor does not release financials but said it will use online collaboration tools in lieu of site visits to move existing projects forward. QAD and Workday are slated to report their results in late May.
Microsoft had double-digit revenue growth compared to a year ago and saw a fast rise in demand for two of its biggest SaaS offerings, Office 365 and Microsoft Teams. The positive cloud news was marred by a downturn in pay-as-you-go cloud subscriptions, especially among SMBs, according to CEO Satya Nadella -- a sign that small businesses affected by COVID-19 are using software less. And the growth rate of Microsoft's enterprise consulting wing has slowed, which suggests a delay in deployments of its Dynamics ERP and other enterprise technology.
Looking ahead, Nadella said, "In Dynamics, we expect low double-digit revenue growth, with continued Dynamics 365 momentum slightly offset by a slowdown in new projects with longer lead times."
Projecting revenue dip, SAP moves Sapphire conference online
SAP, the first major ERP vendor to state the impact of the coronavirus, reported that revenue increased 7% over the same quarter last year while cloud revenue rose 29%. However, revenue from software licenses and maintenance contracts was down 3% from last year as new purchases were postponed in the final month of the quarter when the pandemic hit. The company also lowered its full-year projections significantly.
In the SAP Q1 earnings conference call, CEO Christian Klein said 300 customers signed up for S/4HANA, the vendor's newest ERP platform. This is a solid result, though down from the 400 new customers the company signed in the first quarter of 2019.
In fact, while the 23% annual growth in S/4HANA purchases brought the customer total to 14,100, the growth rate is not spectacular, especially considering that most signups are for the on-premises version and not S/4HANA Cloud, which represents more of a functional departure from Business Suite, S/4HANA's predecessor. Klein did note that customers considering going on premises were taking a second look at S/4HANA Cloud.
SAP faces the coronavirus challenge amid a rash of changes in upper management, including the departure last October of longtime CEO Bill McDermott. The company again tried the co-CEO model it had used in the first five years of McDermott's tenure, this time appointing Jennifer Morgan and Christian Klein as co-CEOs. But in April, SAP announced Morgan's departure, leaving Klein as sole CEO.
SAP customers will be looking for clues to the tenor of the Klein era at the upcoming Sapphire Now conference, which was originally scheduled to take place this month in Orlando but was rescheduled as a virtual conference, the bulk of which will take place in the second half of June.
SAP said Klein will present a one-hour opening keynote on June 15 that focuses on the intelligent enterprise, a concept it has promoted since 2017. An online version of SuccessConnect, the conference for users of SAP SuccessFactors HCM software originally planned for Barcelona, Spain, will occur on June 23, as will the virtual Ariba Live conference for the EMEA and Asia-Pacific regions.
In this inaugural ERP Confab podcast, Brian McKenna, business applications editor at ComputerWeekly, and I discuss these ERP industry trends during the coronavirus pandemic.
Also covered: