Manage
Learn to apply best practices and optimize your operations.
SAP AI initiatives expand on several fronts at Sapphire 2023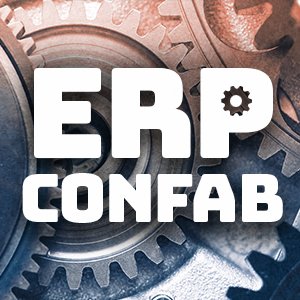 Listen to this podcast
TechTarget editors discuss SAP AI announcements and demos unveiled at Sapphire 2023 conferences in Orlando and Barcelona, including SAP's generative AI partnership with Microsoft.
Like most tech vendors, SAP is scrambling to stay on top of the generative AI wave that has swept the world since ChatGPT's dramatic debut last November.
At Sapphire 2023, its annual user conference this month in Orlando, Fla. and a Barcelona, Spain, event that followed, SAP moved its many AI initiatives to the front of its center-stage program. Some of the products smacked of vaporware, but most are already shipping or promised by the end of the year.
Make no mistake, SAP's other strategic priorities -- cloud computing, S/4HANA Cloud (the SaaS version of its newest ERP platform) and tools for environmental sustainability -- had a major presence at the conference. But SAP AI, especially the new darling, generative AI that can create high-quality, human-like content, including realistic images and video, was the real star.
In the podcast, I discuss the livestream of the Orlando event with Jim O'Donnell, news editor of the TechTarget SAP website, followed by Brian McKenna, business applications editor at ComputerWeekly, who attended the Barcelona Sapphire in person.
AI assistants for everyday tasks
Branding the initiative "Business AI," SAP CEO Christian Klein stressed that SAP AI is "built for business." The implicit message was that previous AI tools, especially from competitors, lacked a clear business function or benefit.
That's true, up to a point. Many ERP vendors started by offering AI development tools that require savvy in-house programmers or outside consultants to make AI practical for business use.
However, for years SAP archrival Oracle has diligently followed a strategy of regularly releasing AI apps for narrow but common business processes, such as invoice matching and expense accounting. SAP is playing catchup. The extensive roster of AI applications it showed at Sapphire suggests it won't be behind for long.
For example, an AI-powered collections feature in S/4HANA Cloud can purportedly predict the risk of late payments on invoices and guide collectors to follow up with customers. Another new feature, which SAP calls intelligent invoice conversion, extracts supplier information from invoices and maps the data to the right fields, which can speed up supplier onboarding for procurement teams, according to the vendor.
O'Donnell noted that SAP has had homegrown AI initiatives for a while, but it seems to be relying more on partnerships to rush generative AI to the market. Microsoft was first among equals at the conference, with CEO Satya Nadella appearing on video to tout the AI collaboration. In the opening keynote, SAP demonstrated SAP SuccessFactors HCM applications that employ Microsoft 365 Copilot AI, including automated job descriptions, bias detection and personalized learning recommendations.
In addition, two weeks before Sapphire, SAP announced a deal to incorporate IBM Watson AI into its SAP Start search tool. But Watson's presence was curiously low-key at the Sapphire hype fest, which suggests that its time as the most famous brand of AI has passed.
One important detail glossed over in SAP marketing is the fact that many of the AI tools do not use ChatGPT or other generative AI tools, but older machine-learning technology. When SAP could trumpet the generative AI buzzword, it did, but several announcements referred to AI generically. Most of the generative AI offerings are still to come.
SAP is at pains to get its AI act together and come out with a rational, coordinated product strategy. It is also facing skepticism -- and worse, indifference -- to its AI. In an article focusing on the Sapphire AI announcements, O'Donnell reported a lack of interest in generative AI among SAP customers. Analysts said customers are far more concerned about taking practical steps to eliminate data silos and improve integration.
"There did seem to be a kind of disconnect between this AI hype and what's available, and what customers are really looking for," he said.
SAP finally gets into the sustainability weeds
In its sustainability pitch, now three years old, SAP was still using the Sapphire stage to talk about aspirational goals that remain extremely challenging to reach because of the huge data capture and integration challenges of collecting accurate environmental, social and governance information. But in its product announcements, SAP took big steps toward solving those challenges. Perhaps the most important one is the new SAP Sustainability Data Exchange, which is designed to help customers share data securely with their suppliers and partners. SAP also announced an upcoming "green ledger" initiative to put carbon emissions data on the same footing as financial accounting.
"To be fair to Christian Klein … right from the beginning of his tenure, he really has banged the drum for sustainability," McKenna said. "They deserve a lot of credit for the emphasis they've put upon that in their Sapphire events, and so on. But at the end of the day, they do have a lot of on-premises software running businesses across those 25 industries, so it's not all cloud. And by virtue of that, the carbon footprint of the SAP universe -- not just SAP itself, but its customers -- has to be quite high."
Other topics discussed include the following:
SAP Business Network for Industry, another new offering at the conference.
The lack of progress in moving ERP customers to SaaS, the cloud delivery mechanism for almost all of SAP's AI and sustainability products and services.
SAP's increasing emphasis on data-integration platforms like SAP Datasphere.
To hear the podcast, click on the link above.