Evaluate
Weigh the pros and cons of technologies, products and projects you are considering.
SAP Sapphire 2022 models a digitally transformed future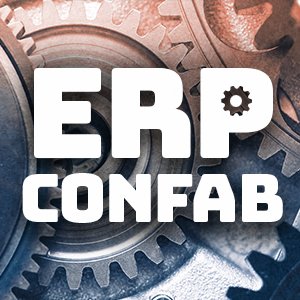 Listen to this podcast
TechTarget editors who were on site in Orlando and The Hague analyze SAP Sapphire 2022, which is being held in person for the first time since 2019 and extended to nine cities.
SAP Sapphire 2022, which debuted this month in its traditional home of Orlando, Fla., and will continue on a nine-city global tour through September, might be an early glimpse of what the new normal will be for SAP.
But it's not necessarily for the reasons you think. Trends that were already gathering steam before the COVID-19 pandemic -- the move to the cloud, especially SaaS applications; corporate emphasis on sustainability; and major investments in digital transformation -- now appear to be givens.
In effect, the first in-person Sapphire user conference in three years, which also offered remote access to some sessions, served as a showcase for how companies can do business in a world that simultaneously was put on hold by lockdowns and social distancing because of the pandemic and became more digitized and globally connected faster than it ever had before.
In this podcast, SearchERP news editor Jim O'Donnell and I were joined by Brian McKenna, business applications editor at ComputerWeekly, who covered the Sapphire 2022 event held in The Hague, Netherlands, the week after the Orlando one. We gave our annual wrap-up on the conference and talked about where this most unusual of Sapphires left SAP and its customers.
Digital transformation by a thousand cuts
SAP made over 40 announcements on the first day of the Orlando event that were only of minor to moderate importance, a change from pre-COVID conferences that usually spread out releases of new products or major partnerships over several days. In some cases, the products mentioned in keynotes and highlighted in press releases weren't even new -- by now a standard practice of ERP vendors.
Case in point: SAP AppGyver, a low-code/no-code development tool, featured prominently at the conference, that SAP acquired in February 2021 and relaunched last fall at its TechEd conference.
That's not to say the announcements were unimportant or Sapphire 2022 was a waste of time. As O'Donnell wrote in a news analysis, the conference provided scaled-down value for attendees. Customers said they had fewer conversations but the ones they had were more useful. Major partners like Accenture, Deloitte and EY had more room -- literally -- to stand out from the crowd. For its part, SAP seemed better able to focus its pitches around three big themes: sustainability, supply chain resilience and business transformation.
Among the product and partnership highlights were the following:
Two new Apple iOS apps for warehouse workers and delivery drivers. The releases are important because they're from Apple and for SAP users, but logistics software has been moving onto personal mobile devices for years. More apps are coming from the partnership, according to SAP.
AI automation of a few very specific, and quite common, tasks in four key business processes that SAP said will be the focus of its AI development: lead-to-cash, design-to-operate, recruit-to-retire and source-to-pay. In interviews, Bharat Sandhu, an SAP senior vice president, contrasted the strategy of releasing AI apps that handle practical needs, while also embedding AI throughout business applications, with the platform approach of ERP vendors that brand their AI and offer it as a development tool to customers and partners instead of selling finished apps. Sandhu cited his former employer, Microsoft, and its Azure AI platform as a prominent example. McKenna pointed out that SAP itself first tried the branded platform approach to AI with SAP Leonardo, which included other emerging tech, such as IoT and blockchain, but stopped referring to the brand around three years ago. Also, SAP's new piecemeal approach is hardly new in the ERP market. Archrival Oracle has been using it for years.
A cloud version of SAP Teamcenter by Siemens. Planned for the third quarter. It's an important spinoff -- one that's easy to miss in the rash of announcements -- of the on-premises version of the product lifecycle management system jointly introduced in 2020 by two German giants of Industry 4.0. SAP said the cloud version will also integrate with SAP S/4HANA, its newest ERP platform.
A sustainability partnership with McKinsey, the latest in SAP's recent moves to bolster its sustainability offerings through partnerships with consulting firms.
In search of Rise with SAP
Rise with SAP, the cloud and S/4HANA migration service that has been a mainstay of SAP marketing, press releases and earnings calls since its launch in early 2021, was curiously underplayed at SAP Sapphire 2022. It was certainly name-dropped in keynotes and other public pronouncements, but it only had a small physical presence on the Orlando show floor. That could be because it's a service, not a product.
More likely, Rise with SAP may be on the verge of what some sage called the fate of all successful technology: It disappears from view because it becomes foundational and normal. A case could be made that Rise with SAP was always mostly a repackaging of the vendor's ERP implementation and system-integration offerings -- albeit an impressive one that the relatively youthful leadership team now running SAP can use to take the 50-year-old ERP pioneer into the digital future.
To hear the podcast, click on the link above.