Evaluate
Weigh the pros and cons of technologies, products and projects you are considering.
Sapphire Now 2020 unveiled a new, more forward-looking SAP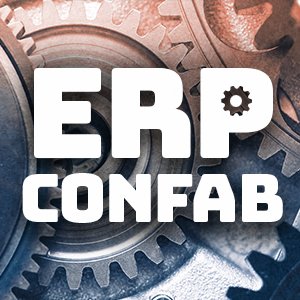 Listen to this podcast
Lofty goals to fight climate change and link intelligent enterprises signaled CEO Christian Klein's intention to lead a generational shift at SAP and appeal to younger customers.
When the COVID-19 pandemic made it unsafe for SAP to hold its Sapphire Now 2020 conference in Orlando as planned, the enterprise software vendor launched an impressive effort to move many of the scheduled keynotes and sessions online, promising a virtual conference like no other.
But when the moment for the opening keynote by new CEO Christian Klein arrived, attendees were met with error messages and almost an hour of radio silence from SAP before being redirected to a video feed on Twitter. The presentation, already delayed a month by SAP's coronavirus scramble, turned out to be prerecorded.
It was an embarrassing start to the official debut of the new-look SAP under Klein, who became sole CEO in April. He had hyped Sapphire Now 2020 in a video that made vague references to digital transformation and the intelligent enterprise, an already long-in-the-tooth outline for a new type of super-responsive, data-driven, hyper-networked and highly automated business.
But later in the week, the webcast disaster seemed not to matter as it became apparent that Klein had succeeded after all in getting out his real message: This is not your parents' SAP. He is leading the company on a mission to help save the world, and any schadenfreude about the tech giant's technical failure on opening day seemed, as usual, to say less about the target than the perpetrator.
Unlike previous gatherings, Sapphire Now 2020 began with no major product announcements, though a handful of SAP Cloud Platform and data warehouse upgrades were announced three days later.
Klein instead opted for a grand vision. As a notably young CEO who recently turned 40, with two young children he poignantly mentioned in his talk, Klein described his own vision for the intelligent enterprise, offering it up as a solution not just to short-term crises like the pandemic, but ongoing, seemingly intractable ones such as climate change, which polls show are an urgent priority of the Millennials and other young people who will live through more of the consequences.
Sapphire Now 2020 vision
The pitch was long on big ideas and short on specifics, but those ideas are nevertheless impressive, and include:
Climate 21, a program to help SAP customers apply concepts from the data-driven intelligent enterprise to make their operations more environmentally sustainable. SAP framed Climate 21 as a multiyear initiative with its partners to spread sustainability metrics across its platforms. SAP Product Carbon Footprint Analytics, an application that helps companies measure the carbon footprint of their products, was one of the few new products introduced during the conference.
Industry 4.Now, SAP's aspirational renaming of the German government's Industry 4.0 concept, with unspecified "strategic investment" to further the digitization of manufacturing and supply chains, which SAP said will initially result in more than 100 innovations this year.
Industry cloud, another sparsely defined strategy -- at least during the conference -- conducted in collaboration with SAP partners, using an "open API framework" and process model, to deliver advanced technologies such as AI and IoT to vertical industries. The effort is likely a response to SAP customer demands for software more in tune with their industry's needs, according to Holger Mueller, a vice president at Constellation Research. "Enterprises want vertical efforts and they want to consume them fast," Mueller wrote in an email, speculating that it could also be a clever way for SAP to entice more customers to move on-premises applications to the cloud.
A "unified network of intelligent enterprises" that will come about by extending SAP's integration efforts to bring multi-enterprise digital transformation to entire supply chains. To do that, SAP said it will need to tie together real-time ERP data with cloud-based business networks it acquired over the past decade, such as Ariba and Fieldglass -- and for which it has been criticized for not fully integrating into its product portfolio.
What's old is new again for SAP
In a Q&A with media and analysts the day after his keynote, a relaxed-looking Klein expounded on these themes.
Asked for a roadmap for the many strategies and initiatives, Klein pointed to the customers showcased in the conference and to the new carbon-footprint tool while mentioning steps companies can take to reduce their footprints.
Of the industry cloud initiative, Klein said, "I'm extremely convinced that this will be the wide evolution of our portfolio. We own a lot of data in ERP, we own a lot of processes, and they all need to be connected to these verticals. This is where SAP has a large advantage. This is where all the assets we have today are so extremely important, and now we want to go a new way."
Klein's new way might, in many senses, be a return to the old. Mueller called the content and tenor of Sapphire Now 2020 a throwback to conferences of the 1990s, when SAP tended to emphasize the full portfolio of products, not the underlying technologies, like in recent years.
"That is what customers expect from SAP: integrated, end-to-end processes," he said.
In this month's ERP Confab podcast, I discuss the Sapphire Now 2020 developments with Brian McKenna, business applications editor at ComputerWeekly, and Jim O'Donnell, news editor of SearchERP and SearchSAP.