SAP C/4HANA users describe e-commerce pivots amid COVID-19
SAP's customer experience application suite still a priority after a year of senior leadership upheaval at the enterprise cloud vendor, thanks to the COVID-19 economy.
SAP C/4HANA customer experience cloud users are finding new revenue streams as the pandemic economy causes e-commerce business to surge.
That was the takeaway from customers and SAP execs at Sapphire Now, the annual user conference that SAP turned into a virtual event this year.
Failures in connectivity on the first day of the live streamed conference forced viewers over to Twitter to watch CEO Christian Klein's keynote, but the SAP C/4HANA presentations on the second day went off as scheduled. In a session with media and analysts, Klein said the integration and development of SAP's customer experience suite remains a top priority.
"When you look back 20 years at SAP, I would say the company has to regret one thing: that we didn't get more serious about this market early enough," said Klein, who replaced CEO Bill McDermott late last year amid leadership upheaval that also saw C4/HANA lead Alex Atzberger's departure.
Customers refine experiences in pandemic
While there were no major C4/HANA product releases connected to the Sapphire conference, users recounted stories of how they leaned on CX applications to quickly iterate new ways of providing sales and service to customers after many governments issued stay-at-home orders.
In presentations, U.S. convenience-store and gas station chain Casey's General Stores described how, as fuel sales rapidly declined, it reconfigured its store ordering to accommodate in-store and curbside pickup; its mobile app now reaches three million customers and accounts for 60% of the chain's revenue. Brakes Group, a Sysco-owned U.K. commercial food service company, launched a web-based consumer ordering and delivery service in eight days.
Companies have realized e-commerce is a valuable channel, whether you're a B2B or B2C company.

Bob StutzPresident of engineering and operations, SAP Customer Experience
Daimani, a startup company that assembles luxury VIP travel experiences for corporations and individuals, saw its business evaporate as events were canceled around the world. While a few of the VIP experiences Daimani sells are as inexpensive as a few hundred dollars, many start at $10,000 and can cost into the six figures. The postponement of the Tokyo Olympics until 2021 hit the company especially hard.
While business is slow, Daimani is streamlining customer experiences such as ordering and checkout, and building virtual experiences, CEO Max Mueller said in an interview. The company is offering corporate users one-on-one time between their best customers and celebrities or athletes such as tennis great Roger Federer, he said.
The events industry will come back after COVID-19 passes, Mueller believes, and people will appreciate live events more than ever after being homebound during the pandemic. His company chose SAP over other CX platform vendors for its multilingual support and purchasing experience across many currencies. That will keep the company ahead of potential competitors when live events do return.
"We need to have the advantage of a global platform," said Mueller, who said the company plans to sell in the United States soon. "We are alone, we are the first one in the market, but maybe sometime there will be a second one who will copy our business model -- a big player like a Ticketmaster. We have to be in China, we have to be in Russia, we have to be in Australia."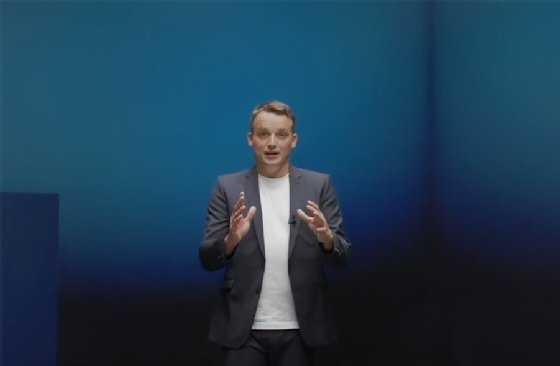 E-commerce on fire
Like Adobe and Salesforce's recent measures of e-commerce activity, SAP is seeing massive transactional traffic among retailers using its platform. The company reports a peak in mid-April -- almost 50% higher than the week before the World Health Organization declared COVID-19 a global pandemic.
The SAP C/4HANA team is mostly sticking to its pre-pandemic product roadmap across e-commerce, marketing, CRM and customer service applications, as well as integrating Qualtrics customer analytics technology it acquired in late 2018 for $8 billion.
But the group has prioritized some e-commerce development projects, as well as enhancing cloud performance to drive user revenue, said Bob Stutz, president of engineering and operations for SAP Customer Experience. Stutz joined SAP last year after Atzberger's departure.
"I think, from an e-commerce perspective, we'll continue to see a rise -- I don't think it will slow down," Stutz said. "Companies have realized e-commerce is a valuable channel, whether you're a B2B or B2C company."