Fotolia
SAP CX move with Qualtrics challenges Salesforce, Oracle
By acquiring Qualtrics, SAP is expanding beyond ERP and entering the CX space, challenging market leaders Salesforce, Oracle and Adobe. It also is expanding its HR tech suite.
SAP's $8 billion acquisition of experience management software vendor Qualtrics shows the big enterprise software...
Continue Reading This Article
Enjoy this article as well as all of our content, including E-Guides, news, tips and more.
vendor is serious about customer experience, or CX.
The SAP CX move -- its second biggest acquisition, behind Concur -- comes after SAP's release earlier this year of C/4HANA, the vendor's CX-CRM platform, which is built on product content management and enterprise omnichannel technology from Hybris, a German company SAP acquired in 2013.
Qualtrics mainly is known as a vendor of sophisticated survey software for HR and CX that's used to gauge both employee engagement and consumer sentiment experience. Qualtrics services also include market research and data analysis.
SAP appears to be targeting Oracle, with which it competes in HR and ERP software; CRM and CX leader Salesforce, which lacks HR tech products, such as employee engagement and survey software; and Adobe with its CX products.
The SAP CX move also appears to be a response to Microsoft property LinkedIn, a growing HR tech power that recently acquired Glint -- one of Qualtrics' key competitors in the employee engagement space. SAP moved toward unifying front-office and back-office data with the release of C/4HANA earlier this year.
"Acquiring Qualtrics brings a new source of data into the mix that allows SAP to meld what it knows from back-office transaction processing and ERP systems with what customers do, say and think," said Keith Dawson, an analyst at 451 Research. "The rationale to putting these together ... is to build a complete cloud-based environment in which businesses can orchestrate customer experiences that are profitable and optimized."
With its background in brand and product experience, Qualtrics could also bring more voice-of-the-customer, or VOC, capabilities to SAP CX software, said Nicole France, an analyst at Constellation Research.
"The Qualtrics acquisition is definitely more than a back-office play for SAP," France said. "The concept of experience management is direct engagement with customers -- through surveys -- to understand their experience as a customer, perception of brand and input on products."
France added that collecting quantitative data from customers via surveys will enable SAP to capture VOC, but for SAP CX to mature into an application that can take on Salesforce and Adobe in customer experience, it still needs to add qualitative data capabilities -- like sentiment and feelings -- that come directly from the customers.
"As important and powerful as quantitative data is, it can't give you the same insights that well-structured qualitative research can," France said. "To really understand your customers, you need both."
The HR tech angle
Meanwhile, the SAP CX strategy and Qualtrics acquisition also appear to be bound up with SAP's enterprise HR technology strategy, centering on its SuccessFactors human capital management software.
"The market for feedback tools is an explosive market, and Qualtrics has clearly established itself as a leader in that market," said HR tech analyst Josh Bersin. "So, I can see why SAP is interested in it. And from the standpoint of enterprise solutions, one of the opportunities SAP now has is to integrate Qualtrics into products that they sell to enterprises, like SuccessFactors."
Nonetheless, Bersin was among the tech observers who noted the lofty price SAP paid for Qualtrics.
"They paid a lot for the company, so there's going to have to be a lot of growth to recover the capital cost," he said.
Another potential boost for SAP from the Qualtrics move is gaining access to the vast quantities of HR and CX data Qualtrics has amassed from its employee and customer data collection projects and research, Bersin noted.
"[Qualtrics has] all this data, which can be used quickly to make better decisions on products or employee programs," Bersin said. "So, there are all these opportunities here."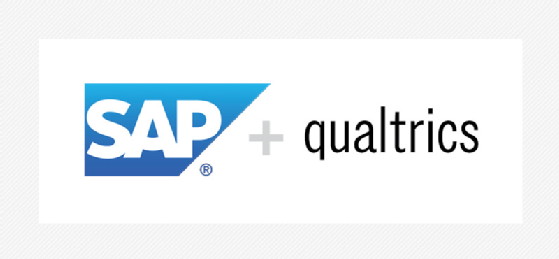 Marrying back-office and customer data
The Qualtrics acquisition is definitely more than a back-office play for SAP.

Nicole Franceanalyst, Constellation Research
And SAP may also look at combining customer data provided by Qualtrics with its back-office data -- something that SAP can do more easily than big CX software vendors, like Salesforce and Oracle.
"SAP CEO Bill McDermott has been clear that he sees the real power of this acquisition to be in the cumulative value of adding CX data to other operational data that already exists within other parts of SAP systems," France said. "The value in [this view] is in analyzing these data sets in tandem to inform decision-making throughout a company."
France added that by putting together what customers say about their most recent experience along with the latest quarterly sales, organizations can gain more insight and improve customer experience.
451 Research's Dawson agreed with that analysis. And he said if SAP is successful, it can win more customers looking for CX applications.
"[We] noted that SAP's strategy is to extend the connections between front-office and back-office applications," Dawson said. "If it could execute on that, it would be able to convince customer experience buyers -- who are not always savvy about back-office tools -- that SAP should be considered as an end-to-end CX platform alongside market leaders, such as Adobe, Oracle and Salesforce."
SearchCRM news director Shaun Sutner contributed to this story.