Fotolia
Adobe debuts Qualtrics plugin, Magento-Amazon D2C features
Adobe moves forward with an SAP Qualtrics plugin to measure voice of the customer on Experience Platform and strengthens Magento customers' Amazon presence with new features.
Adobe strengthened its intertwined e-commerce and customer experience offerings, with new features and an Adobe-Qualtrics plugin for Experience Platform.
Adobe Experience Platform Launch, which manages web ad deployments by ingesting and assembling data from disparate sources, recently added a Qualtrics plugin. Qualtrics, a voice-of-the-customer vendor that was bought by SAP last year, measures customer sentiment and helps refine digital marketing and advertising campaigns, as well as service performance.
Direct-to-consumer brands proliferate
Adobe's recently acquired e-commerce platform Magento increased long-standing integrations with Amazon. New features, collectively called Branded Stores for Amazon Sellers, create virtual storefronts by hooking Magento content and pricing and payments data into Amazon's platform without code.
"Merchants who only sell on Amazon and don't have their own e-commerce site are becoming more prevalent," said Peter Sheldon, senior director of strategy at Magento, based in Campbell, Calif. "It's quite a bit of work setting up your own branded store and managing that. For a lot of these merchants, it's so much easier to have Amazon as your channel, or Etsy or eBay, [rather than] your own website."
Branded Stores for Amazon Sellers, along with competing e-commerce platform BigCommerce, fills the market void left when Amazon discontinued Webstore, its own storefront program, a few years ago.
The Magento-Amazon integration helps both parties. It gives Magento's direct-to-consumer (D2C) sellers a foothold in Amazon's marketplace. It also gives Amazon access to a large market of D2C sellers beyond its reach ever since the online retailing giant shut down its own storefront program. In addition, it will likely drive business to Amazon order-fulfillment services.
"It's part of [Adobe's] strategy to move more into commerce," said Gartner analyst Jason Daigler. "They had a gap for a long time, and they filled that by acquiring Magento. [Branded Stores] furthers that. Now, they've got commerce and potentially small-business solutions. They haven't always had that, because Adobe Experience Manager is geared more for the enterprise. Magento can serve both."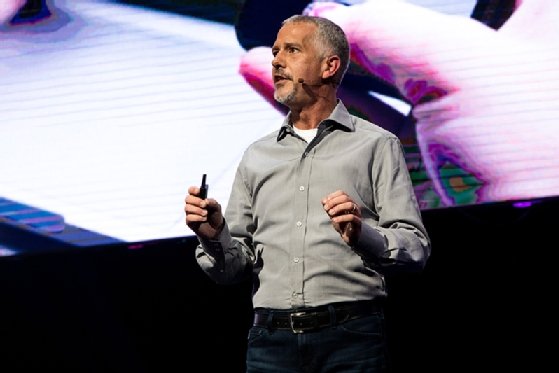 Magento-Amazon alliance alternative to Google-Shopify
For a lot of these merchants, it's so much easier to have Amazon as your channel, or Etsy or eBay, [rather than] your own website.

Peter SheldonSenior director of strategy, Magento
It also aligns AWS and Adobe against a formidable Google-Shopify alliance, he said, which itself enables nearly a million businesses to sell their goods on storefronts hosted in the Google Cloud. Magento was owned by eBay from 2011 to 2015, which integrated it into what it called eBay Enterprise, which helped retailers manage their eBay storefronts.
Together, the announcements show Adobe's strengthening its e-commerce play. Adding Qualtrics customer data via the Experience Platform can inform more personalized campaigns that drive more e-commerce, at least in theory.
Daigler predicted if the Magento-Amazon storefronts are successful, Adobe likely will expand the concept to other marketplaces.
"Right now, they have pretty nice features to sell on Amazon in Magento shops," Daigler said. "I would think they're going to expand that to other markets in the future -- maybe they're going to do this for Walmart, or maybe a Chinese marketplace. It will be interesting to see how they grow it over time."