Minerva Studio - Fotolia
Adobe Commerce users get AI search for sites
Adobe Commerce adds AI live search, product recommendations tuned for B2B organizations and digital signatures.
Users of Adobe Commerce, formerly Magento Commerce, get more than a new name for the e-commerce platform. Adobe released deeper AI product recommendation features as well as tools to automate B2B commerce.
In the second half of 2021, Adobe Commerce will integrate Adobe Sign digital signatures. This feature adds agreements such as service agreements, contracts and subscriptions to the checkout process. Vendors first built e-signature technology in the 2000s as the U.S. Congress ratified legislation that recognized digital signatures as legal equivalents to their pen-and-paper counterparts.
While digital signature technology has proliferated across many CRM sales tools over time, the last year saw a pandemic boost in adoption. Adobe alone claimed a 200% growth in e-signature deployment since last February. The technology is used on both the B2C side -- think smartphone contracts or purchasing a year's software subscription -- and on the B2B side for orders, contracts and licensing documents that support large transactions. Integrating Adobe Sign into the purchase and payment process opens up a lot of B2B use cases, said Emily Pfeiffer, an analyst at Forrester.
"It might sound boring, but it's really exciting," Pfeiffer said. "This is functionality that's well-established, stable and useful -- especially in a world where so much business is done remotely."
Adobe also said that Microsoft has added Adobe Sign to its Teams Approvals app, which enables live document signings in Teams meetings for PDF sales agreements, requests for proposals, healthcare consent forms and other documents. For now, it is the only e-signature technology embedded natively in Teams. E-signatures come as part of a larger integration between Adobe Document Cloud and Microsoft Teams, in which collaborators can mark up and annotate documents live during Teams video conferences.
AI search tools strengthened
Available now is AI Live Search, which auto-suggests products in the search field for users who already use Adobe's product recommendation engine. The AI tunes itself up and gets more granular in its recommendation as it sees larger data sets from a company's customer base and detects patterns in their tendencies, said Peter Sheldon, senior director of commerce strategy at Adobe.
Live Search, which builds on existing Adobe AI product recommendation tools, also offers analytics feedback to assist users in adjusting algorithms to bring recommendations into zero-results searches.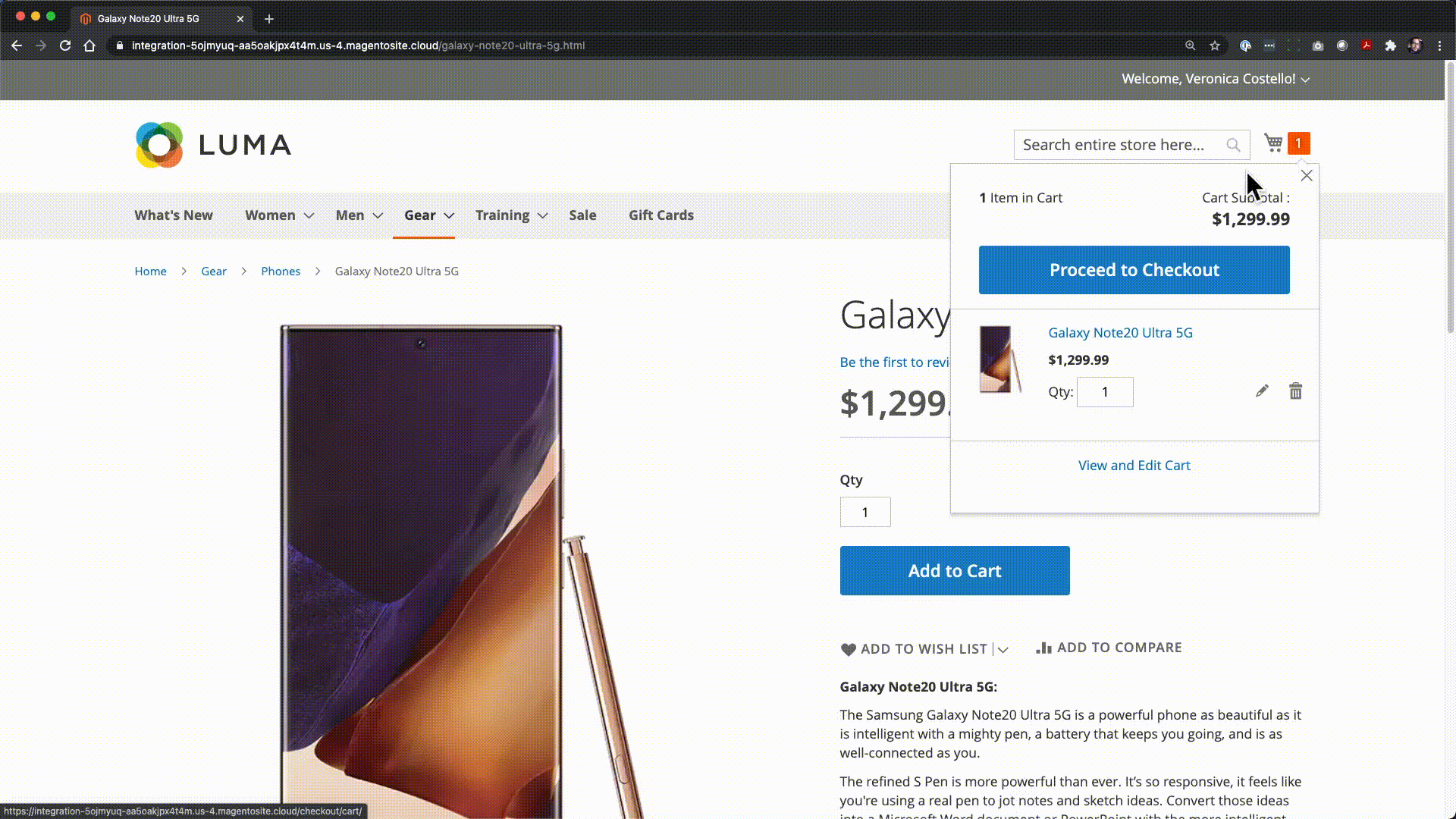 The larger the catalog an Adobe Commerce user has, the more beneficial Live Search will be, Sheldon said. Users who host an auto parts catalog, for example, or clothing catalog that has numerous similar items in different sizes, colors or finishes will likely see the most value.
Coming next quarter in the latest Adobe Commerce release will be new tools to configure the cloud app's product recommendations for B2B selling scenarios. While B2C involves one-to-one recommendations, B2B often includes a many-to-many model, with some buyers responsible for a small universe of purchases such as the safety officer in a factory in charge of personal protective equipment supplies.
Adobe Commerce's product recommendations engine can be configured to serve recommendations to different buyer types from the same company. It will also allow for different pricing for different customers, which often occurs in B2B commerce.
B2B commerce looks more and more like B2C by design, Sheldon said. Some users wanted that before the pandemic, but once remote work and social distancing rules took effect, everyone needed it to keep their businesses moving. That happened regardless of age group -- but there's a certain generation pushing for these B2B commerce features.
"Forty percent or 50% of all buyers in a work environment are millennials, and they've grown up buying on Amazon," Sheldon said. "E-commerce is their first, preferred, and in may cases, the only way to buy. They don't want to speak to an agent, they don't want a sales rep to visit them, they just want to buy online."
The Adobe Commerce feature releases came in conjunction with Adobe Summit, the second virtual version of the company's annual CX platform user conference.
Dig Deeper on Content management software and services