Get started
Bring yourself up to speed with our introductory content.
Is ERP good for sustainability -- or part of the problem?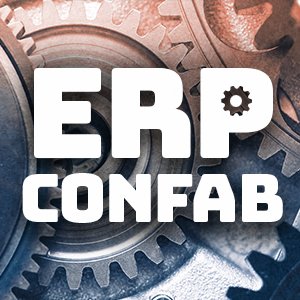 Listen to this podcast
ERP vendors tout new tools for improving environmental sustainability. TechTarget editors discuss these and other ways IT both helps and hurts the environment.
Corporations, nonprofit organizations and governments claim that addressing the proven effects of global warming, pollution and other environmental impacts is a top priority. Much of the motivation comes from public opinion and pressure from customers, shareholders and constituents.
Sensing a business opportunity, ERP vendors have responded with specialized applications and cloud services for managing environmental sustainability. But how much good can these ERP sustainability tools really do?
In this ERP Confab podcast, Brian McKenna, business applications editor at ComputerWeekly, and Jim O'Donnell, news editor at SearchERP, join me for a wide-ranging discussion that begins with the sustainability efforts of ERP vendors and expands to the broader IT industry's impact -- good and bad -- on the environment. Along the way, it includes references (hyperlinked below) to the extensive coverage of those issues on the two websites.
"Sustainability has come into the boardroom at a top level … where it really hadn't been before," O'Donnell says.
Why SAP is taking the lead
Among ERP vendors, SAP, the global market-share leader, has been out in front on the issue. At its 2021 Sapphire Now user conference, SAP released a slew of specialized tools to help manage corporate sustainability practices. In his keynote, CEO Christian Klein urged customers to make sustainability a standard part of corporate management the way profitability and productivity are now. He expounded on that argument in an article for the Fast Company website.
SAP knows it bears a unique responsibility, given its half-century of selling software to manufacturers and supply chain companies such as logistics providers -- its biggest markets and a major source of revenue growth. Those industries are often the worst polluters, from buying raw materials extracted with environmentally questionable methods, making products that contain hard-to-recycle heavy metals and spewing emissions from truck fleets that traverse continents.
The role of ERP in sustainability is easy to discern in these scenarios. Supply chain management modules already help shippers reroute trucks more efficiently to avoid wasted miles and track the provenance of materials, giving manufacturers more control over responsible sourcing. Manufacturing execution systems, long integrated with ERP, can make assembly lines run more efficiently, thus saving energy.
All this suggests that the newer sustainability tools from SAP as well as IFS, a smaller but comparably manufacturing-centric vendor, can do more than just provide window dressing -- or greenwashing, the oft-deserved epithet environmentalists confer on companies that don't walk the talk.
ESG data unreliable and in need of standards
ERP also plays a role in how organizations measure and report their sustainability practices. It often provides the information repository and niche applications for collecting environmental, social and governance (ESG) data. The ESG umbrella goes beyond environmental measures to capture other socially relevant information, such as how a company treats LGBTQ employees or follows labor laws and best practices.
ESG data is useful both as an internal management metric and for telling investors which companies adhere to their values. The problem is it is hard to collect, not standardized and prone to misinterpretation and abuse.
IT's insatiable appetite for computing resources
The broader IT industry, of which ERP is a major part, might be doing more to hurt the environment than to help it.
"Something like 2% of all CO2 emissions come from the IT industry," McKenna says, adding that it is higher than in the aviation industry. "The IT industry is posing itself, in terms of ERP software, maybe as being part of the solution, but it's also part of the problem."
Fast-proliferating data centers need more than just electricity: They're also huge water users. (On the other hand, Oracle claims to use 100% renewable energy at 94 of its data centers across 10 countries.) AI models use significant electricity for their calculations. And IT is a major generator of e-waste.
But hardware is also an essential part of the solution in emission-intensive industries. Chemical and petrochemical industrial processes, which by one measure are responsible for 11.6% of greenhouse gas emissions, increasingly use sensors and other advanced networked tools, such as digital twins, to monitor and optimize energy efficiency and reduce emissions.
Also discussed in the podcast:
sustainability offerings from other enterprise software vendors, including Acumatica, Microsoft, Oracle and Salesforce;
why further investments in technology such as IoT sensors and improved networking and integration might be essential for gathering accurate climate data; and
positive developments from the recent COP26 climate-change conference in Glasgow, Scotland.
To hear the podcast, click on the link above.