Get started
Bring yourself up to speed with our introductory content.
Digital twins of buildings can help decarbonize environment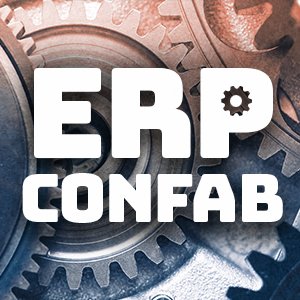 Listen to this podcast
John Turner and Anil Sawhney of the Digital Twin Consortium explain how deploying a digital twin of a building could significantly reduce greenhouse gas emissions.
By some estimates, buildings account for roughly 40% of U.S. greenhouse gas emissions. Digital twins could turn out to be the most effective IT tool for minimizing their consumption of energy and natural resources and reducing emissions.
That's the argument of a new white paper, "Decarbonizing the Built World: A Call to Action," from the Digital Twin Consortium, an industry association that develops digital twin use cases and best practices. The authors assert that performance-based digital twins will be essential in establishing the data-driven approach needed to reduce carbon and carbon equivalents at every stage of a building's lifecycle -- not just operational emissions, such as energy used for lighting and heating, but embodied emissions from the production processes of materials like concrete and steel. Supported by reliable, physics-based simulation and smart building technology such as IoT sensors and analytics, digital twins could predict and monitor a building's performance and identify ways to improve it.
In the podcast, two of the six authors, John Turner and Anil Sawhney, make the case for digital twins of buildings, explain the technology and lay out next steps. Both work in the architectural, engineering and construction industry. Turner is CEO of Gafcon Digital, a systems integrator that provides digital twins and other IT tools for building owners. Sawhney is director of the infrastructure sector at the U.K.'s Royal Institution of Chartered Surveyors and teaches at three universities.
Steps toward building digital twins
The authors assert that many of the environmental, social and governance (ESG) initiatives touted by corporations and governments are mostly hot air. The lack of follow-through has led to a backlash against ESG investing and accusations that companies are greenwashing and not meeting their commitments.
"There are a lot of organizations calling for the fact that this has to be done, but nobody's really telling the market how it should be done," Turner said. "We want to provide a practical guide from our own experience of how to do this." The consortium promises five follow-up guides on topics such as stakeholder identification and project delivery.
Simply measuring a building's environmental impact won't be enough, Turner said. "We had to bring together the predictive tools, which are a key part of a more advanced form of digital twins, so that we could go into closed-loop analysis and really find out not just how we were performing as an industry, but suggest ways in which we could improve that performance and provide some practical instruction as to how to make those improvements."
Each building will need multiple twins. That means also creating a digital thread, a mechanism for correlating the digital twins and other data sources over time.
Sawhney said more attention has been given to treating operational carbon, such as reducing energy use and decarbonizing the energy grid, than to embodied carbon, which is stuck in materials that have already been used. But that doesn't mean the latter can't be addressed.
"In an existing asset, you could probably still have some impact because every building over its life has some interventions," such as swapping out equipment or replacing the roof, he said.
However, recycling embodied carbon is not the goal. "If it's recycled, that's releasing the carbon and more carbon is going to have to be consumed to replace it," Turner said. "A large part of our focus has been on trying to reuse buildings as they are."
Reuse is often the best choice even when it is clear a new building will be much cheaper to heat and cool. He said measuring overall carbon use -- embodied and operational -- could show it's better to refurbish an existing building.
The paper's recommendations also include establishing the new position of owner's performance advocate to manage the lifecycle of the digital building in parallel with the owner's representative, who manages the early stages of the conventional lifecycle.
Other topics discussed include the following:
How digital twins of buildings could aid ESG reporting.
The biggest obstacles to broad adoption.
Whether digital twins add more emissions than they remove.
To hear the podcast, click the link above.