Manage
Learn to apply best practices and optimize your operations.
What adding a decision intelligence platform can do for ERP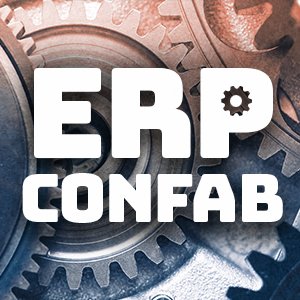 Listen to this podcast
Tom Oliver of AI vendor Faculty makes the case for decision intelligence technology as the solution to the data-silo problems of today's composable ERP.
The long-predicted breakup of the old, monolithic ERP into specialized SaaS applications -- so-called composable ERP -- is well underway, and it's not always a good thing. Spreading data across multiple silos makes it hard for decision-makers to get a holistic view of the enterprise. It also raises integration challenges that were more manageable when most business operations could be handled by a well-tuned core ERP system and its central data repository -- the vaunted single source of truth.
ERP owners seem acutely aware that most of the information in their enterprise applications goes untapped. For years, they've been trying to use analytics, AI and business intelligence tools to glean ideas and insights from troves of customer and partner data and make better decisions.
But they're still not getting the cross-functional view of the business that they really need, according to Tom Oliver, product manager at Faculty, a U.K.-based maker of AI software. In recent opinion articles, Oliver made the case for AI-supported decision intelligence that combines the best of horizontal data and analytics tools with the specialized SaaS applications that best address the needs of users. He claims decision intelligence, which is both a discipline and a technology, could even shape the future of enterprise applications.
In the podcast, Oliver elaborated on his argument and explained how Faculty's Frontier decision intelligence platform works.
Decision intelligence connects the dots
In his previous job, Oliver worked as a consultant in the London unit of PwC, one of the Big Four accounting and professional services firms. He said spending nearly five years helping clients answer big questions -- like whether to acquire a company or divest a business unit -- and handle more detailed operational and structural issues showed how inadequate the typical ERP setup is for solving what are, at root, problems of decision-making.
"One resounding theme really just smacks you in the face," Oliver said. "Answering even moderately nuanced questions about complex organizations to inform some decision is just way, way too hard."
What he called the "vast proliferation" of useful SaaS applications for key functions like CRM and HR has contributed to the problem, but Oliver is nonetheless a fan of these so-called best-of-breed platforms. "They help people go through workflows that are central in their day-to-day lives and can capture data about those, and that's great," he said. "We still need all those things." The problems that a decision intelligence platform is designed to solve fit in between those systems.
Oliver said Frontier is designed to be deployed as "lightweight" on top of enterprise applications and then bring together their data, whether directly from the transactional systems in an ERP system or by integrating with a data warehouse. It relies on the concept of a computational twin, a real-time digital representation of an organization's operations assembled by analyzing data sources. On its website, Faculty claims its twin goes beyond the typical digital twin in its ability to use machine learning and other techniques to make predictions.
Other topics discussed include the following:
The role of data scientists in configuring the platform.
The biggest challenges facing broader adoption of decision intelligence.
How AI and decision intelligence tools might evolve in the next five years.
To hear the podcast, click on the link above.