Share this item with your network:
Strategic insight for health IT leaders

eugenesergeev - Fotolia
Healthcare digital transformation maps the new patient journey
The modern patient experience features flavors of consumerism combined with healthcare data. Giving patients greater access to that information is one area in which technology options thrive.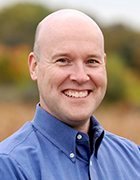 By
Asking professionals within the healthcare system to explain what a patient journey looks like these days often...
Continue Reading This Article
Enjoy this article as well as all of our content, including E-Guides, news, tips and more.
yields wildly different responses.
But when technology works well, the core goals of healthcare digital transformation usually blossom and benefit patient care. Those goals include a move from paper and faxed records to electronic versions, such as patient bills; a streamlined process from diagnosis to admission, treatment and discharge; and an emphasis on healthier outcomes for patients.
Although the transition to electronic health records (EHRs) was an important factor in moving health systems forward technologically, Indu Subaiya, M.D., sees healthcare digital transformation more broadly than simply providers ditching paper in favor of EHRs. Digital transformation is more about integrating EHR data with other applications in near real time and making that information available to patients with an easy-access approach. Subaiya is executive vice president of Health 2.0, which produces market research and organizes conferences on new health technologies and is a division of the Healthcare Information and Management Systems Society.
Automation allows real-time patient control
Subaiya recalled seeing a demonstration in 2017 of a voice-commanded smart speaker, in which a person asked the embedded virtual home assistant, "Can I get a doctor's appointment?" The virtual assistant responded within 30 seconds with appointment times. "And behind the scenes, all the integration with the scheduling system, the voice analytics, the personal health record -- all of that's already been done," Subaiya said.
Meanwhile, for the patient using a smart speaker, "the interface is totally different," she explained. "It's not, 'I have to go onto a website. I then click, I then drop down, I then submit, then I wait.' Which was already much faster than paper, right? So the web did a lot to automate and make things faster. [But this demo was] immediate, and even I was shocked."
Smart speakers, smartphones and other advanced consumer devices illustrate the on-demand nature of modern healthcare, particularly telemedicine, said Rebecca Hafner-Fogarty, M.D., senior vice president of strategy and policy at Zipnosis, a SaaS-based virtual care company that sells its product to health systems.
"It's all about the convenience of the patient, and it's primarily built on the fact that 77% of the entire population of the United States has a smartphone," Hafner-Fogarty noted. The endgame is for providers and vendors to figure out how to consistently gather patient-generated data from a phone and convert it into information that caregivers can use for treatment decisions, she added.
Gain greater access to physicians
Healthcare digital transformation also gives patients easier access to medical records to recognize and diagnose medical conditions. Historically, medical records have been difficult at best to view and share with others.
Even though a well-established technology, patient web portals have been improved at some health systems to the point where digital records are easily available, said Natalie Pageler, M.D., chief medical information officer at Stanford Children's Health, based in Palo Alto, Calif., and clinical associate professor of pediatrics critical care and biomedical informatics research at Stanford University. As a patient, "you can share that information with whoever you need to share it with, whether it be a family member or another provider," Pageler explained. "If you have questions, you have easy access for getting those questions answered, whether it's secure messaging to your provider or to the support staff on the team or whether it's apps that provide you extra information."
Although healthcare digital transformation includes various flavors of consumer technology, the medical industry must be wary of leading patients to believe that understanding a serious medical condition through Google searches, for example, equates to buying a lawnmower on an e-commerce site. Healthcare isn't that simple, Pageler said.
Providers should not "expect patients to understand everything about healthcare," she reasoned. "And so if we make it too easy for [patients] to jump from one provider to another or we expect them to … get to a place where they think they can comprehend all of the information on the internet that it's taken physicians years to learn, [then] I think we risk decreasing the quality of care."
Use data to make patients healthier
If they are to survive, legacy health systems must reinvent themselves in the face of healthcare digital transformation, including finding new ways to provide and pay for services, said A. Marc Harrison, M.D., president and CEO of Utah-based Intermountain Healthcare. Digital patient data plays a role in that objective, particularly as that data weaves into population health management efforts.
Intermountain has invested heavily in population health as the organization aims at value-based care. Intermountain is partly a payer-provider, with about one-third of its total volume covered by its own health plan, a milestone that Harrison called a "tipping point" in moving fully toward value-based efforts. Harrison said the central problem Intermountain confronts is lowering the price of healthcare services and altering the traditional model of primary care.
"Healthcare is too expensive, quality is not good enough, it's too inconsistent and it's dehumanizing in a lot of ways," Harrison acknowledged during a panel discussion on healthcare industry transformation at May's HLTH: The Future of Healthcare conference in Las Vegas. "There are going to be a lot of changes in how we deliver care," Harrison said. "How do you serve a poor neighborhood? You put a clinic in the local elementary school. When mom or dad comes after work to pick up their kid, they also get their healthcare in the same place."
In such arrangements, technologies such as EHRs and telemedicine can more easily bring elements of a traditional hospital or clinic to a school setting.
News director Shaun Sutner and site editor Tayla Holman contributed to this story.
Dig Deeper on Healthcare IT management and organization