Jason Stitt - Fotolia
MyPayrollHR collapse stirs allegations, questions, anger
The problems created by the closing of MyPayrollHR may take a long time to resolve. The FBI has been contacted and lawsuits are expected. Employers are trying to clean up the mess.
For Tanya Willis, executive director at Agape Animal Rescue, last Thursday began like any other day -- until an employee called. The employee's deposited pay had been withdrawn from her account. The same was true for all seven of the organization's employees. Willis called her payroll provider, MyPayrollHR.
A MyPayrollHR employee said there was a "glitch in the system," to keep track of the missing money, and that there were "no worries," according to Willis. But it wasn't just a glitch in the system and the worries were only beginning.
Money continued to drain out of the animal rescue employees' personal accounts. It didn't stop with one paycheck reversal. "Most of our employees are still sitting with negative overdrafts in their accounts," Willis said. One employee was told by a bank that it would be 45 to 60 days before she was made whole, she said.
Some of the bank reversals sought arbitrary amounts, Willis said. The personal account of one employee of this Nashville-based organization showed "a negative $999,000." She provided a screenshot of the employee's account to SearchHRSoftware.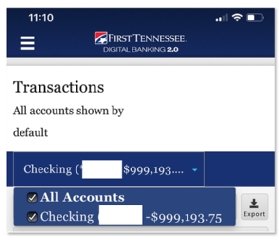 Agape Animal Rescue wasn't alone in its experience. Not long after Willis spoke with MyPayrollHR, the Clifton Park NY-based firm said it was closing "due to unforeseen circumstances." The firm had some 4,000 customers, mostly SMB-sized businesses. The total payroll involved was about $26 million. That money is gone and there is no explanation for it. It's unclear how many workers saw reversals in their personal bank accounts.
With MyPayrollHR's announcement, the company also shut its doors to answers, including press queries. New York State Gov. Andrew Cuomo announced an investigation late last week. "We will not allow these bad actors to take money away from the hard-working people in this state," he said.
The questions pile up
The MyPayrollHR story has left people shocked. Employees, including low wage workers, discovered money removed from their accounts. Employers are scrambling to cover the amounts. Questions have multiplied.
A key player in this is MyPayrollHR's automated clearing house (ACH) network vendor Cachet Financial Services. An ACH facilitates electronic payments. Cachet, which is based in Pasadena, Calif., said it is a fraud victim. It is pointing the finger at MyPayrollHR and its parent company, Valuewise Corp.
One of the services that Cachet offers is direct deposit for payroll processing firms. It was providing these services for MyPayrollHR for about 12 years.
There are two parts to an ACH transaction: First, the payroll processing firm directs the ACH to take money out of an employer's account; the money is moved into a settlement or holding account, which is under the control of the ACH. Second, money is moved from the settlement account into various employee accounts. The process is standard in the industry, according to Wendy Slavkin, Cachet general counsel.
MyPayrollHR uploaded a file instructing Cachet to take money out of employer accounts for payment to employees. Once Cachet did that, the money should have been put into a Cachet settlement account. But that didn't happen here.
Account numbers were manipulated
"MyPayrollHR manipulated the account numbers in that electronic file so that the money was taken out of the employer's account and put into an account controlled by MyPayrollHR, not a Cachet settlement account, as it should've been," Slavkin said.
That problem did not stop the ACH transaction process.
The ACH system then automatically tried to access MyPayrollHR accounts, which came back as frozen. To fulfill the transaction, money was taken out of Cachet's holding account and placed into employee accounts. "Now all of a sudden Cachet is out $26 million because it's effectively made the payroll for all these companies," Slavkin said.
Slavkin said Cachet then initiated reversals to get its money back from employee accounts. She said that is a standard process. But some accounts were dinged twice for reversals because the first reversal was not coded in accordance to National Automated Clearinghouse Association (NACHA) standards.
Slavkin said initial reversals "should have been by law and by NACHA standards rejected by the receiving bank," so it initiated a second reversal to reclaim the money. They said banks, for the most part, rejected the first and second reversals. But many were still affected, including some of MyPayrollHR's largest payroll processing customers.
But Cachet, apparently, had a change of heart about its direction. It then began a process to alert the hundred-plus banks involved in the employer wage payments and advised them to reject both sets of reversals so the employees could have their money, according to Slavkin.
The employees will be made whole
Cachet has been in touch with the FBI, Slavkin said. It said it is out about $26 million as a consequence of the MyPayrollHR incident.
"The employees will have their pay back, but in a sense, they've been paid by Cachet, and not their employer," Slavkin said.
The total losses from MyPayrollHR may be as high as $35 million, if it includes an additional $9 million in unpaid tax withholding managed by a second ACH provider, according to Cachet.
"We just have to see how this plays out and how effective the FBI can be in helping us recoup our money," Slavkin said.
Cachet said there were no more than two reversals, but some of the employers say there have been three.
What is clear is that this problem unfolded suddenly, and employers had very little time to react.
Among those with questions is Jeff Salter, founder and CEO at Caring Senior Service in San Antonio, which has 1,500 employees in 23 states. As many as 1,200 of the elder care provider's employees were affected by the problem. It was a customer of MyPayrollHR for more than three years and it was happy with the service -- until last week.
A scramble to fix the problem
At about 7 a.m. on Thursday, Salter discovered his own paycheck had a pending reversal. He started investigating and discovered a larger problem.
Cachet had initiated the reversals to Caring Senior Service's accounts, Salter said. "I know [Cachet] may claim that one of the transactions was to reverse a non-funded transaction to them, but they have done the withdrawal twice and in some cases three times," Salter said.
Salter questions how banks can approve two reversals.
"It is clearly evident that there is something nefarious occurring, yet they are allowing reversals to occur even when their account holders are being hurt by their decisions," Salter said. "We've been focused on supporting our employees first; 90% of our employees are caregivers and none of our employees deserve this treatment."
MyPayrollHR's abrupt shutdown is forcing some affected businesses to use reserves to cover employees. Meanwhile, employees are in various stages of getting the banks to cover the payroll amounts.
Brad Mete is the managing partner of two recruiting and staffing firms, Affinity Resource, an employment agency, and IntellaPro LLC, a professional staffing firm. The Fort Lauderdale-based firms employ about 800. About 600 of their employees were impacted. Mete learned about the problem from an employee Thursday.
In the absence of clear answers from MyPayrollHR, Mete and his partners suspected a big problem. "We knew the writing was on the wall, that there was probably something going down there," he said.
It was chaos times two
Mete and his team stayed late Thursday in the office and paid people directly out of its financial cushion. People had to be paid Friday. They issued direct deposits on cash pay cards, which are similar to debit cards.
In the meantime, Mete has questions. They weren't pulling the money out of the employees' accounts, but who was, and why? What was happening to it? They had no way of getting answers to these questions, but they had to solve the problem.
At 5:45 a.m. on Friday, Mete's phone started ringing.
"I didn't have time to breathe -- it was chaos times two," Mete said.
Mete had to talk to employees, clients and banks to work through the problem. Explaining the problem to employees and the plan to pay them wasn't easy. Some of the employees work in warehouses, "and they're not going to give you a hug when you take two weeks of pay out of their pocket," Mete said.
Mete worried clients might blame him. He had to tell them: "We're not the ones that pulled the plug here. We are the victims. We are stepping up. I need you to stand by me. We're going to do the right thing here," he said.
Explanations leave questions
Cachet's explanation is unlikely to satisfy the questions. Money is still missing from employee accounts. Employees are still struggling with banks to fix the problems, and there are transactions that make no sense.
Agape Animal Rescue's Willis said Thursday there was one withdrawal from employee accounts. On Friday there was another withdrawal or reversal to employee accounts.
Agape's bank established an advocate to help employees work with their various banks to get the money returned. Some banks have been cooperative; in other cases, employees are still fighting for their money, she said.
Some of the second withdrawals on Friday were for the amount of an employee's pay, and others were for arbitrary amounts, Willis said.
One Agape employee's account was pinged again and again "by whatever company was trying to get the money," Willis said. "It just continuously did it and it finally stopped at almost a million dollars." The employee only had a relatively small amount of money in the account.
The reversals, or attempts to pull money out of employee accounts, haven't ended, Willis said. On Monday, there was another attempt at a reversal.
Willis has been reading the victim accounts on a new Facebook group. "You're just inundated with horrible stories of people that were affected in different ways."
The stories from victims "just continue and continue," Willis said, and there are still people whose bank accounts are getting pinged for money.
What would the people responsible say?
Willis said the shelter has suffered, so far, about $10,000 in losses. Employee taxes were taken out of employee checks, but the payments weren't made to tax authorities. "We still owe taxes in the next few weeks," she said.
They are now appealing for financial help.
The organization rescues as many as 200 dogs a year, and it's an expensive process that includes medical support such as spaying or neutering, helping owners who can no longer take care of their pets, taking in dogs from animal control and dealing with abuse cases. The shelter's work can include behavioral help for dogs, as well as grooming to get them ready for their "forever families."
Willis was asked what she would say to MyPayrollHR if the people responsible were in front of her.
"I would have to ask, what made you feel like you have the right to disrupt so many lives?" Willis said. "People don't do this to people."
Dig Deeper on Core HR administration technology