vali_111 - Fotolia
Kubernetes hybrid cloud emerges from Google-Cisco partnership
A Kubernetes partnership from Cisco and Google widens IT pros' container orchestration options in hybrid cloud deployments, but its advantages depend on future software integrations.
A forthcoming Kubernetes hybrid cloud option that joins products from Cisco and Google promises smoother portability and security, but at this point its distinguishing features remain theoretical.
Cisco plans to release the Cisco Container Platform (CCP) in the quarter of 2018, with support for Kubernetes container orchestration on its HyperFlex hyper-converged infrastructure product. Sometime later this year, a second version of the container platform will link up with Google Kubernetes Engine to deliver a Kubernetes hybrid cloud offering based on the Cisco-Google partnership made public in October 2017.
"Cisco can bring a consistent hybrid cloud experience to our customers," said Thomas Scherer, chief architect at Telindus Telecom, an IT service provider in Belgium and longtime Cisco partner that plans to offer hosted container services based on CCP. Many enterprises already use Cisco's products, which should boost CCP's appeal, he said.
CCP 2.0 will extend the Cisco Application Centric Infrastructure software-defined network fabric into Google's public cloud, and enable stretched Kubernetes clusters between on-premises data centers and public clouds, Cisco executives said. Stretched clusters would enable smooth container portability between multiple infrastructures, one of the most attractive promises of Kubernetes hybrid clouds for enterprise IT shops reluctant to move everything to the cloud. CCP also will support Microsoft Azure and Amazon Web Services public clouds, and eventually CCP will incorporate DevOps monitoring tools from AppDynamics, another Cisco property.
"Today, if I have a customer that is using containers, I put them on a dedicated hosting infrastructure, because I don't have enough confidence that I can maintain customer segregation [in a container environment]," Scherer said. "I hope that Cisco will deliver in that domain."
He also expects that the companies' strengths in enterprise data center and public cloud infrastructure components will give the Kubernetes hybrid cloud a unified multi-cloud dashboard with container management.
"Is it going to be easy? No, and the components included in the product may change," he said. "But my expectation is that it will happen."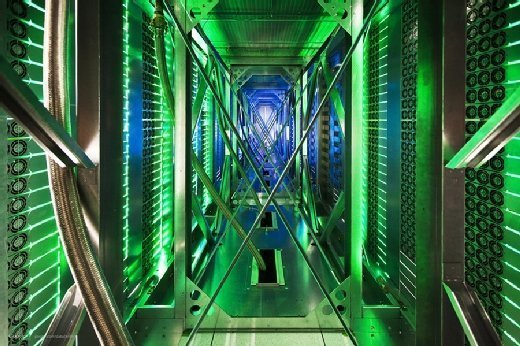 Kubernetes hybrid cloud decisions require IT unity
Cisco customers have plenty of other Kubernetes hybrid cloud choices to consider, some of which are already available. Red Hat and AWS joined forces last year to integrate Red Hat's Kubernetes-based OpenShift Container Platform with AWS services. Microsoft has its Azure public cloud and Azure Stack for on-premises environments, and late last year added Azure Container Service Engine to Azure Stack with support for Kubernetes container management templates.
What Cisco is trying to do, along with other firms, is to expand its appeal to infrastructure and operations teams with monitoring, security and analytics features not included in Kubernetes.

Stephen Elliotanalyst, IDC
However, many enterprises continue to kick the tires on container orchestration software and most do not run containers in production, which means the Cisco-Google partnership has a window to establish itself.
"Kubernetes support is table stakes at this point," said Stephen Elliot, analyst at IDC. "Part of what Cisco is trying to do, along with other firms, is to expand its appeal to infrastructure and operations teams with monitoring, security and analytics features not included in Kubernetes."
As Kubernetes hybrid cloud options proliferate, enterprise IT organizations must unite traditionally separate buyers in security, application development, IT management and IT operations to evaluate and select a product. Otherwise, each constituency will be swayed by its established vendor's product and chaos could ensue, Elliot said.
"There are a lot of moving parts, and organizations are grappling with whom in their organization to turn to for leadership," he said. "Different buyers can't make decisions in a vacuum anymore, and there are a lot of politics involved."
Beth Pariseau is senior news writer for TechTarget's Cloud and DevOps Media Group. Write to her at [email protected] or follow @PariseauTT on Twitter.