Fotolia
PE firm merges XebiaLabs, CollabNet for new DevOps toolchain
XebiaLabs will join with CollabNet VersionOne to form a new DevOps platform vendor that will compete with Atlassian, GitHub, GitLab and CloudBees.
Enterprises want DevOps toolchain features that go beyond CI/CD, and two Agile and DevOps software specialists have combined forces to tap into this trend.
XebiaLabs, a continuous delivery software vendor, will be folded in with Agile planning software maker CollabNet VersionOne under TPG Capital, a private equity firm that acquired CollabNet in October 2019. The combined companies will form a new DevOps toolchain company under CEO Ashok Reddy, formerly senior vice president and general manager of the enterprise software division at Broadcom.
Reddy was group general manager for the DevOps line of business at CA Technologies, which Broadcom acquired in November 2018. Financial terms of the deal to acquire privately-held XebiaLabs were not disclosed. CollabNet VersionOne's CEO, Flint Brenton, will retire to make way for Reddy; XebiaLabs CEO Derek Langone will serve as President of the combined firms.
The two companies will form the basis of a new DevOps toolchain vendor under TPG through further acquisitions and some organic development, Reddy said.
"I will be CEO of a new, broader Agile/DevOps platform company, and the branding will be finalized over the next couple of weeks," he said when reached for comment this week. Further acquisitions will follow in areas such as continuous integration and DevOps security, he said.
"We will connect development platforms back to a system of record for Agile planning," Reddy added. "People talk about continuous deployments, but they don't have a single source of truth or a context in business outcomes that gives them speed with some direction."
We will connect development platforms back to a system of record for Agile planning.

Ashok ReddyCEO of DevOps toolchain firm, name TBD
The merger comes as DevOps toolchain vendors such as Atlassian, CloudBees, GitHub and GitLab broaden their offerings to include features beyond core CI/CD functions. Atlassian plans to integrate IP from its 2019 AgileCraft acquisition to offer enterprise-wide views of value streams to business stakeholders, as well as DevSecOps capabilities.
CloudBees, which acquired XebiaLabs competitor Electric Cloud in April 2019, will roll out a new software delivery management platform that incorporates analytics from its DevOptics product line and feature toggles from its acquisition of Rollout in June 2019. GitHub expanded the CI/CD features within its GitHub Actions product in October, and GitLab turned heads among DevOps industry watchers with a broad-based set of DevOps toolchain features.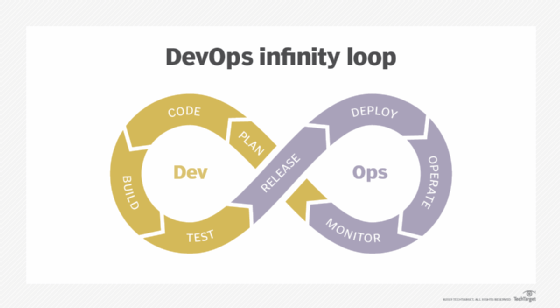 DevOps tools market faces consolidation wave
The new TPG-owned entity will need to flesh out its portfolio with further acquisitions or organic development to add continuous integration and test automation software that competes with CloudBees' Jenkins X and Atlassian's Bitbucket pipelines, industry analysts said.
"XebiaLabs' periodic table of DevOps places them in the continuous delivery category," said Tom Petrocelli, analyst at Amalgam Insights, who was not briefed on the merger, but researches vendors in the CI/CD market. "CollabNet is more similar to ServiceNow and others who are doing things like release and Agile planning. Jira is also in that category."
Release planning and release orchestration, however, are succumbing to the next generation of continuous deployment tools, which has prompted CollabNet to refresh its products with IP from XebiaLabs and other forthcoming mergers, Petrocelli said.
"When it comes to CI/CD, you're better off having an end-to-end product rather than just trying to combine product management [directly] with automation," he said.
Ultimately, however, the goal for most enterprise DevOps toolchains is to attach feedback from the CI/CD pipeline and production IT monitoring tools to Agile developer backlogs for continuous improvement of software products, according to Petrocelli.
Reddy said the new DevOps toolchain platform will differentiate itself from competitors by building on CollabNet's strength in corporate governance.
TPG Capital has not begun further negotiations with other acquisition targets yet, Reddy said. It will focus first on rebranding efforts and integration between CollabNet VersionOne and XebiaLabs in the coming weeks.
Dig Deeper on Systems automation and orchestration