chris - Fotolia
New ServiceNow workflows extend into more markets
ServiceNow continues to direct its workflows toward vertical markets with new offerings for telecommunications, financial services and healthcare markets.
ServiceNow sharpened its focus on vertical markets this week with new workflows for the telecommunications, financial services and healthcare industries designed to make it easier for users to implement digital transformation projects.
Built on the company's flagship Now Platform, the new telecommunications applications, called Proactive Customer Care and Automated Service Assurance, aim to help service providers manage customer requests as well as identify and resolve technical network problems more quickly and in a more cost-effective way.
"Telcos is a good space to go into given the push ServiceNow has made in the customer service management, IT service management and asset and operations management markets," said Thomas Murphy, senior director and analyst with Gartner. "Now they can marry supporting customers more closely to what is happening with a complex infrastructure stack."
Pursuing vertical markets through partnerships is something newly appointed ServiceNow CEO Bill McDermott did successfully as CEO at SAP, Murphy noted, and is a step in the right direction. The strategy, he said, brings closer together ServiceNow's platform-oriented approach with the domain expertise of the Global System Integrators (GSIs) such as Deloitte and KPMG.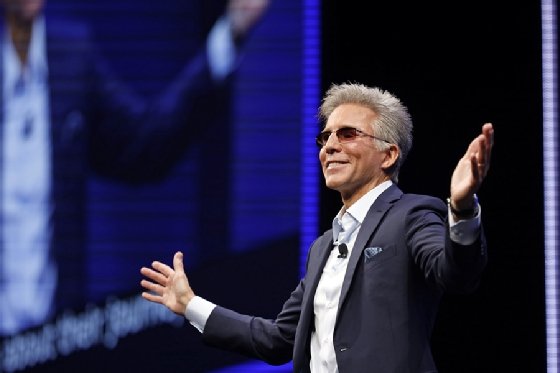 "They're going after industries that are on the brink of the most radical operational transformation because of emerging technologies," said Geoff Woollacott, senior strategy consultant and principal analyst at Technology Business Research in Hampton, N.H. "Companies operating in all three of those markets are inextricably linked with their customers, so these [new products] should appeal to them."
Now platform to receive AI infusions
In his keynote this week at the company's virtual Knowledge 2020 Digital Experience event, McDermott said the Now platform continues to be the foundation of the company's strategy. But as importantly, the company will continue to deliver new workflows laced with AI, machine learning and virtual agents that utilize the core capabilities of the Now Platform.
They're going after industries that are on the brink of the most radical operational transformation because of emerging technologies.

Geoff WoollacottPrincipal analyst, Technology Business Research
"We are in a whole new world where it is necessary for a platform approach to incorporate things like AI and predictive analytics," McDermott said. "Most customer service issues can be and need to be resolved with human intervention. [AI] enables people to do what they were born to do -- innovate -- and only get involved on the services side when they are really needed."
Despite the rapid evolution of cloud and availability of AI technologies, the workflows of many companies remain disconnected both internally and externally with its users and business partners.
"Most businesses are way too siloed, so you have to connect the whole value chain, which gives customers what they need to work effectively across those silos," McDermott said.
While ServiceNow continues to strengthen its position in the IT services business, according to most analysts, there are several formidable software and telecommunications companies, such as Verizon and Nokia, as well as Cisco, looking to grab a share of that market. Additionally, analysts point out that IBM and Microsoft both have relationships with telecom companies like AT&T along with software that would make them competitors in this market.
ServiceNow however, does have AT&T as a customer. The telecommunications company said at Knowledge 2020 they were able to help customer service agents manage user inquiries from both the office and, once the COVID-19 pandemic hit the U.S. in March, from home as well.
Over the next 12 months, AT&T expects to deploy ServiceNow's Agent Workspace along with a number of ServiceNow workflows to improve the online experience with customers in resolving a variety of issues, said Sorabh Saxena, executive vice president of global operations and services at AT&T Business.
More ServiceNow partnerships in the works
In January, ServiceNow signed a deal making Accenture its go-to-market partner for all of its telecommunications products. ServiceNow created the new telecommunications offerings jointly with a number of telco companies, such as British Telecom (BT). BT is also working with ServiceNow as a design partner contributing its advice on what operator requirements are for communication networks.
The company also plans to develop a number of healthcare and life science products to help organizations that automate a variety of clinical and business workflows. ServiceNow also penned a go-to-market partnership with KPMG to deliver those offerings. As part of the agreement, KPMG will help shape ServiceNow's product roadmap as well as contribute to the development of healthcare workflow products including physician onboarding and credentialing. These offerings are expected to be available sometime in 2021, according to the company.
ServiceNow rolled out its Financial Services Operations that digitize user requests such as ordering a replacement card or inquiries about payments. The new offering gives IT professionals working in operations a single system that provides insights across systems of record to manage processes and allow users to collaborate across departments.
Earlier this year, ServiceNow formed a go-to-market alliance with Deloitte to deliver financial products. Two of those products include Deloitte's Complaints Management offering along with its Small Business Association Paycheck Protection Program Forgiveness Solution that addresses a number of customer banking issues.