itestro - Fotolia
Deloitte launches Adobe Experience Platform accelerator
Deloitte-Adobe global joint strategic partnership for Adobe CDP deployments adds AI tools for Deloitte clients to measure customer experience on standard metrics.
Professional services consultant Deloitte's creative arm, Deloitte Digital, has launched the Lift Acceleration Program, a joint strategic program with Adobe to enable users to measure customer experience outcomes for users of Adobe Experience Platform.
The customer data platform (CDP), which feeds into Adobe Experience Cloud's marketing, e-commerce, advertising and analytics applications, can be complex to deploy -- especially for large customers. With Lift, Deloitte organizes the platform's deployment around metrics that measure customer experience and adds its own Hex AI tools to analyze those outcomes, said Barbara Venneman, global head of Deloitte Digital's advertising, marketing and commerce practice.
Key metrics that Deloitte deployments of the Adobe Experience Platform can measure include marketing and paid media effectiveness, customer targeting, reach and relevance, acquisition, conversion, owned and earned media performance, sales, length and profitability of the relationship, and overall customer happiness. Deloitte interfaces dashboard the metrics.
"This will drive real-time, cross channel, personalized experiences driven by real-time customer insights and real-time customer interactions," Venneman said.
The Deloitte-Adobe partnership follows a Deloitte partnership with Oracle for CX Unity deployments inked earlier this year. Competing consultancies Accenture and Capgemini also are jumping in with big CX vendors to standardize deployments for large customers.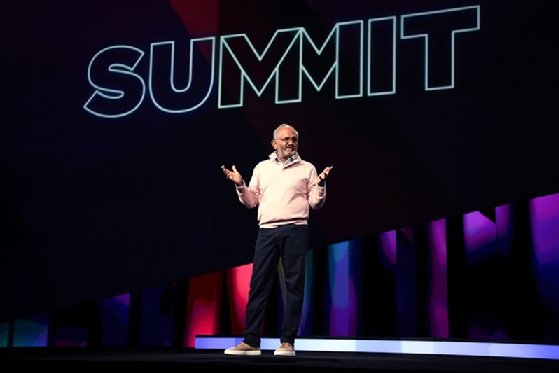 New front in battle with startup CDPs
Oracle, Adobe and Microsoft released CDPs this year, and Salesforce and SAP plan to in 2020. The problem for those large CX vendors is that startup CDP vendors have several years' head start, and they need large professional services firms to catch up with those startups, Gartner analyst Ben Bloom said.
He said he sees Adobe and Oracle partnering with large consultants as a response to the success of CDP startups. The Adobe-Deloitte Lift program is just the latest example.
"As they seek to compete against stand-alone CDPs, they're trying to use the trusted relationships between partners like Deloitte and its client base -- large global enterprises -- to catch up," Bloom said. "For some enterprises, that might be a relief because the CDP landscape is so diverse and fragmented."
Spinning up a CDP is a difficult task in general, Bloom added. The need for CDPs grew out of marketing teams deploying user-friendly cloud marketing automation tools over the years, sometimes without the assistance of IT. The problem is those cloud tools typically operate on their own closed data platforms.
For typical marketing teams, those cloud martech tools have grown into barely connected data lakes over the years. Companies are deploying CDPs to bring customer data back together in hopes of more precise, targeted and personalized marketing campaigns.
At large enterprises, CDP deployments can be so complex that they engage professional services firms such as Deloitte Digital to do the job. It requires not only technology but also figuring out what the users want to accomplish with the platforms and designing processes around that.
"CDP strategies are often complex and require quite a bit of engineering," Bloom said. "For large enterprises, the primary challenge is that they just have so many moving parts, everything from global marketing organizations to a dizzying array of different marketing technologies and data sources."