Fotolia
Adobe Experience Platform, Oracle CX add CDP connections
Adobe bridges its CDP with Experience Cloud apps as well as third-party apps such as Salesforce. Oracle adds privacy compliance tools to its CDP stack and deepens hooks into Eloqua.
Oracle and Adobe released new features and integrations for their respective customer data platforms, including data governance tools as well as developer hooks into marketing automation systems and personalization engines.
Oracle Unity (formerly CX Unity) will add data governance tools developed in partnership with the Sourcepoint Consent Management platform as well as the OneTrust security and privacy platform. Together, they will enable Unity users to manage compliance with emerging consumer privacy laws such as the EU's General Data Protection Regulation and the California Consumer Privacy Act.
Oracle also added deeper integrations with Oracle's Eloqua marketing automation platform to connect marketing and social media campaigns, and a tool that generates customer service tickets from social media conversations between consumers and users of Oracle B2C Service. The releases are available now, unveiled on Tuesday at an Oracle cloud applications virtual conference.
Deeper connections between the Oracle CDP and its data management platform (DMP) for web advertising match first-party data to unknown website visitors or people interacting on other channels such as social media. This feature can help marketers avoid situations that annoy consumers, such as serving them ads for something they've already bought, and can retrieve a customer's history to do things like autofill forms they've filled before, said David Raab, founder of the CDP Institute.
He pointed out this isn't a new concept, considering that startups like LiveRamp based their business model on identity graphs that accomplish the same thing, but said it is important.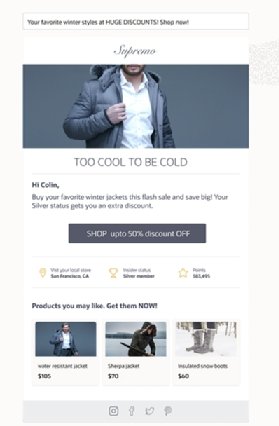 "You want to be able to address your audiences across all channels, and you do that by synchronizing your DMP with your first-party identities to the degree it's possible," Raab said. "Sometimes it's more possible than others, but it's certainly a major goal [for marketers] to do that."
Adobe targets developers with new features
Adobe released new developer-centric tools, including a mobile and web SDK that streams Adobe Experience Platform data to custom apps and sites through the Experience Cloud, as well as Adobe Launch Server Side, which streams data from the CDP to offline systems as well as third-party applications such as Salesforce or customer loyalty programs.
"Every customer has a stack that has multiple vendors," said Ronell Hugh, Adobe Experience Platform head of go-to-market strategy and product marketing. "Now they that can use this as a way to pipe that data and distribute it to whatever destination they need."
The tools, introduced at the Adobe Developers Live virtual event, enhance personalization of content and offers for a user's customers, plug into consent data policies and feed analytics tools. That can potentially improve website performance by streaming customer data through one cloud instead of through complicated multivendor application stacks.
"Adobe is getting serious, addressing the key issues CIOs have when working to better integrate Adobe's tools into overarching systems," said Constellation Research analyst Liz Miller. "[They're] streamlining the data and delivering on the promise of how data is brought into the organization across the complex and chaotic web."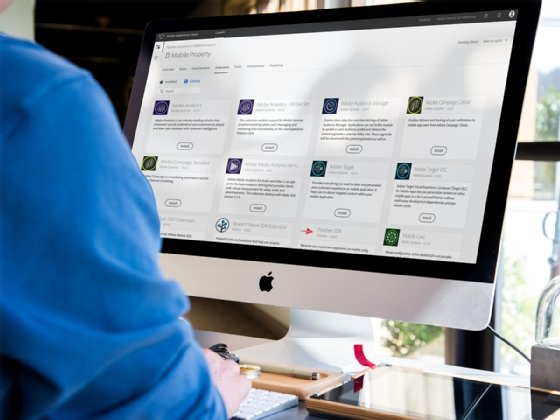 Marketers, up to now, have kept to feeding their CDPs with marketing and ad data, Miller said. But it's clear that access to all customer data across sales and customer service makes for more effective personalization. But for users, the array of large vendors and independent CDPs complicates the buying process.
"The CDP space is getting crowded, fast," Miller said. "They're driven by a fundamental problem marketers have: identifying the right data they need to develop engagements that efficiently move the growth needle. [Marketers realize] that a CDP is only valuable if it isn't isolated in marketing alone."
CDP market evolves
At their core, Adobe Experience Platform and Oracle Unity are CDPs, but they also now contain other nice-to-have features that go beyond the standard definition of a CDP functionality -- to create a golden record of a customer's data across systems that is accessible in real time, Raab said. He likened the extras to options on a car: A car without a sunroof or alloy wheels is still a car, but the automakers induce sales when they differentiate their vehicles with different options.
The CDP space is getting crowded, fast.

Liz MillerAnalyst, Constellation Research
One feature that large vendors like Oracle use to evolve their CDPs is consumer data consent policy management, which is not a CDP feature per se, but it's becoming a way to manage compliance.
"This is something that people care about. It's obviously a high priority," Raab said. "There is some debate about whether or not the CDP is the right place to host this data -- I personally think it is -- and they've obviously also decided it's a good place to host it."
Rules like GDPR and CCPA -- and future ones that might be enacted -- are on the minds of Oracle customers, said Nate Skinner, SVP and Global Marketing Leader for CX. The pandemic also drove a lot more online activity, between social distancing and remote work. The partnerships with OneTrust and Sourcepoint integrations help manage consumer data protection globally, but also gets it into users' hands more quickly than if Oracle built it.
"In a world where everyone is online -- and everyone is an unknown visitor to somebody's site on a daily basis -- companies are looking to make sure that they're compliant," Skinner said. "It's one thing to say in California, 'You're on a website, accept the cookies,' [which is compliant with CCPA]. It's another thing to say, 'No matter where you are, make sure you know what you're consenting to, and I'll offer you an option to not consent.'"