borispain69 - stock.adobe.com
SAP customer data platform strategy comes into focus
SAP acquires Emarsys, which has a CDP included in its customer experience data handling toolbox. SAP execs shed light on how it will fit in with the company's own CDP.
Updated on Nov. 5, 2020
More details have emerged around long-term plans for SAP's new customer data platform.
SAP's CDP -- which will be generally available next month -- is built on Gigya, an identity management platform SAP acquired in 2017. But SAP also acquired customer experience technology vendor Emarsys, which includes a CDP as part of its platform, earlier this month.
SAP plans to add Emarsys to its CX application stack for its personalization and customer engagement tools, not necessarily for its CDP functionality, said Adrian Nash, head of strategy at SAP Customer Experience.
"The CDP we're building at SAP is the technology that sits underneath the system of engagement, to bring relevance to that system," Nash said. "Emarsys is the system of engagement. We can use Emarsys to create the right content, for the right industries, for the right customers, using the personalized data that comes from the CDP. But we can also use that CDP data in different channels."
The Emarsys CDP is a data-handling tool that brings data into the Emarsys customer engagement platform. After SAP closes its acquisition of Emarsys, it's possible some CDP features will make their way into the SAP customer data platform, but it's not part of the current plan.
Emarsys' CDP wasn't particularly well-known in the market, said David Raab, founder of the CDP Institute. It's common for customer engagement platform vendors to build CDP-like functions to manage customer data that flows into their systems, but it's not the primary focus of the vendor.
"SAP is pretty clear that it bought Emarsys for the engagement layer; that was something they needed help with," Raab said. "It's very complementary to a proper CDP -- it makes total sense."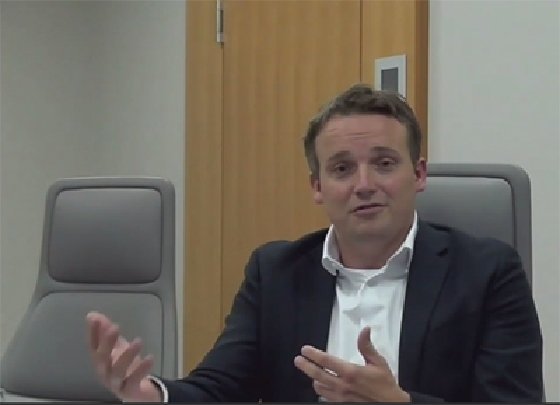 CEO discusses SAP customer data platform
SAP bought Emarsys for its personalization technologies, CEO Christian Klein affirmed in a press conference during the SAP Customer Experience Live user event Wednesday.
He and Thomas Saueressig, head of SAP product engineering, emphasized SAP's plans to continue to develop applications for users that enable more personalized customer experiences -- especially in light of the pandemic, when digital interactions between SAP users and their customers skyrocketed.
SAP is pretty clear that it bought Emarsys for the engagement layer; that was something they needed help with.

David RaabFounder, CDP Institute
"[Emarsys technology will] make sure the personalized experience continues in service and support, and again in the supply chain," Klein said. "We are far more than a transaction and CRM vendor. It's really about customer experience."
SAP's customer data platform -- combined with SAP's other applications, such as ERP and e-commerce -- will give users the means to personalize experiences for their customers, said Bob Stutz, SAP Customer Experience president of engineering and operations.
"Most CDPs are really geared toward marketing," Stutz said. "Ours can do marketing scenarios, but more importantly, it can handle scenarios from commerce, it can tie the back-end into front."
Pricing for SAP's CDP will not be publicly available until December, an SAP spokesperson said.