Jakub Jirsk - Fotolia
Cisco ASR 9000 router gets usage-based pricing
Cisco has changed licensing for the ASR 9000 router to let service providers pay only for the throughput they use. The new pricing arrives as service providers prepare for 5G.
Cisco has introduced pay-as-you-go pricing for the latest line card of the ASR 9000 router, offering service providers a more flexible licensing model as they evaluate 5G infrastructure suppliers.
Cisco's new licensing model, unveiled this week, applies to the new line card and subsequent generations. The latest hardware has a maximum throughput of 3.2 Tbps, uses a half watt of power per gigabit and is available with 32, 16 or 8 ports of 100 GbE. The cards fit into existing ASR 9000 chassis.
The pricing change lets service providers buy a license for ASR 9000 capacity across sites, but only pay for what they use. The cost would increase as ports are activated, said Sumeet Arora, the head of engineering for service provider network systems at Cisco.
Previously, service providers had to buy an ASR 9000 license for each site based on expected demand. As a result, the customers would pay for capacity they weren't using, Arora said.
The ASR 9000 router in 5G
Cisco is making its pricing more customer-friendly as service providers consider technology like the ASR 9000 to support future 5G business and consumer services. The fifth-generation cellular technology delivers speed, capacity and latency improvements that will enable new products for healthcare, manufacturing, entertainment and the auto industry, proponents have said.
However, analysts do not expect the 5G services market to take off for several years. Cisco CEO Chuck Robbins recently told financial analysts that he didn't expect significant 5G sales until 2020.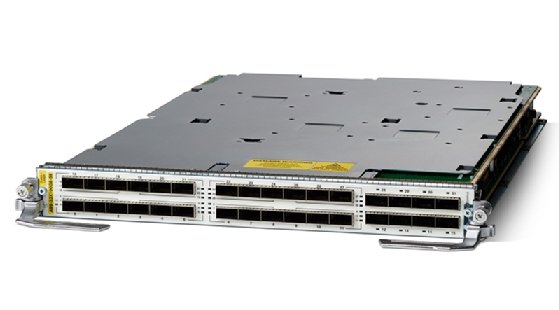 Until the 5G market opens, Cisco is aiming the new ASR 9000 line cards at the network edge where service providers deliver virtual private networks and other business services. Other "big use cases" include internet peering, data center interconnects and the IP infrastructure for mobile services, Arora said.
The ASR 9000 router competes with products from Juniper Networks, Huawei and Nokia. The latter two vendors, along with Ericsson, comprise the top three suppliers to service providers.
Last week, Juniper Networks announced a partnership with Ericsson to sell a collection of products for moving 5G traffic. Cisco announced a wide-ranging partnership with Ericsson in 2015, but that deal has stalled, and many analysts believe it is nearly dead.
"The Ericsson-Cisco partnership was a nonstarter, and both parties did not follow up on the promise that they had articulated during the announcement," said Rajesh Ghai, an analyst at IDC.
Dig Deeper on Cloud and data center networking