everythingpossible - Fotolia
SD-WAN connectivity options hinge on latency, app performance
Users debating MPLS vs. internet for SD-WAN connectivity should take the time to extensively research latency and quality-of-service requirements in terms of application performance.
NEW YORK -- Latency and quality of service play pivotal roles in how enterprises determine which transport options...
Continue Reading This Article
Enjoy this article as well as all of our content, including E-Guides, news, tips and more.
to use in their software-defined WAN deployments.
When it comes to SD-WAN connectivity options, enterprises can choose from MPLS, broadband internet, 4G Long Term Evolution and more. But before making any decision, enterprises need to extensively research their options and refer back to their business application requirements, said Steve Garson, CEO and founder of SD-WAN Experts, during his keynote this week at the ONUG conference.
An original benefit of SD-WAN was its ability to replace expensive MPLS links with internet connectivity. Enterprises are interested in doing that, but MPLS also comes with service-level agreements that help ensure quality of service, low latency and reliable performance. The internet, on the other hand, presents varying levels of latency, Garson said.
"Internet variability is most dramatic in the core," he said. The core -- or the middle mile -- has Peering relationships that congest routes with extra hops and changing protocol routes, thereby affecting latency, he added.
For customers looking to buy internet transport for their primary SD-WAN connectivity option, Garson advised they pay special attention to cable paths, routes and carriers. This includes looking at the internet service provider's routes to see where and how the traffic travels, as well as evaluating latency requirements for application performance.
"The internet is uncontrolled," he said. "The greater the latency, the greater the variation."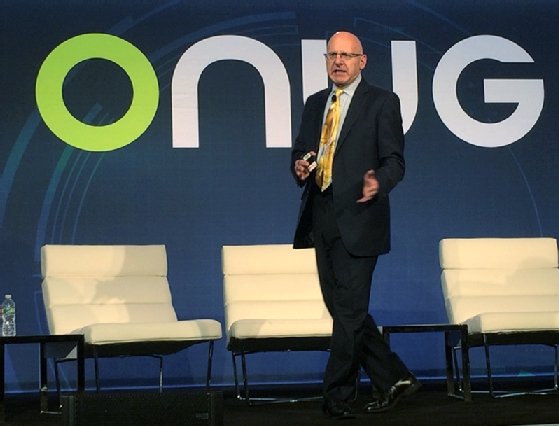 If an application can perform adequately with smaller variations in latency, internet connectivity could be a viable option. If the variation in latency is too much, he said, many users choose to include MPLS links along with their SD-WAN connectivity.
But users don't need MPLS everywhere, Garson added. By comparing latency medians, deviations in latency and application requirements, users can dramatically cut their MPLS usage and their budgets. One alternative to both more generic broadband internet and MPLS is the use of dedicated internet access or software-defined core (SD-core).
"If you want to have stable performance for latency-sensitive applications, you can use a private network," Garson said. SD-core offers access to an internet private network with local points of presence and can provide the same quality as MPLS and lower costs -- although customers still pay a higher price for better performance that comes from having fewer peering points in the middle mile.
SD-WAN connectivity options also can include using two internet connections to help mitigate variability that comes with the public internet, Garson said.
"It all depends on the overall path -- and that's part of the planning," he said. "Don't believe everything the vendors tell you. You have to do your proofs of concept. You have to be careful."