James Thew - Fotolia
SAP's Qualtrics acquisition adds CX to HR and transactional data
X and O data is coming to the forefront for SAP customers following the Qualtrics acquisition this week. A Forrester analyst weighs in on the $8 billion deal.
SAP's Qualtrics acquisition for a cool $8 billion in cash raises the stakes in the battle for customer and employee experience management supremacy. However, questions remain about the price that was paid and whether the move will pay off.
Qualtrics makes cloud-based customer experience (CX) management and voice of the customer (VoC) software that provides companies with analytics that are externally focused on products and customer experience sentiment, but also internally focused on how employees feel about the company.
The Qualtrics acquisition may be part of a larger data play to fill in the gaps in SAP C/4HANA for VoC functionality, said Faith Adams, a Forrester analyst who covers CX and VoC markets. Qualtrics should benefit from SAP's enterprise status and market strength, which will allow it to scale more quickly.
"Qualtrics has been trying to play in the enterprise space, and this can give them the resources to do so," Adams said.
Qualtrics' platform measures employee, customer, product and brand sentiment. "All four are highly correlated to one another," Mike Maughan, head of global insights at Qualtrics, told SearchHRSoftware in August. "If your product is terrible, your customers are always mad," which has repercussions for employees, too.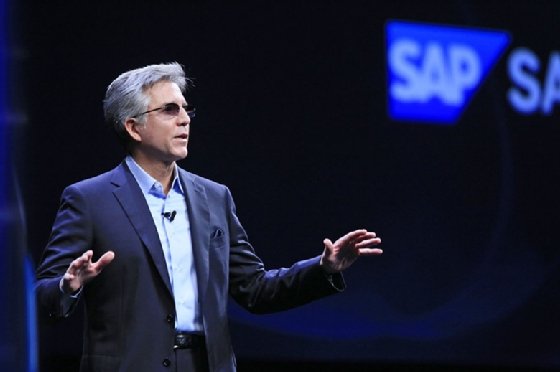 X and O data at play in Qualtrics acquisition
SAP plans to integrate this experience data, or X data, with its traditional strength in operational data, or O data, generated from its enterprise ERP systems and business applications. The O data that SAP deals with doesn't ask why customers feel a certain way about brands or products, which is what the X data can provide.
Qualtrics has been trying to play in the enterprise space, and this can give them the resources to do so.

Faith Adamsanalyst, Forrester
"If you can combine X data with O data, you can change the world," SAP CEO Bill McDermott said during an interview on CNBC on Monday, when the deal was announced.
SAP's Qualtrics acquisition belies McDermott's statement earlier in 2018 that the company would focus on "tuck-in" rather than major acquisitions, but the opportunity may have been too good to pass up.
"Why did he do a big one when he said he was more likely to do tuck-ins?" McDermott asked. "Because I never thought I would get Qualtrics, and it takes some skill to pull deals like this off and convince [Qualtrics CEO Ryan Smith] that he's better off going with SAP."
Qualtrics will operate within the SAP Cloud Business Group under Rob Enslin, and the company is expected to maintain its leadership and branding, according to SAP. Smith will stay on as Qualtrics' leader, and the company will keep its headquarters in Provo, Utah, and Seattle.
Hefty price, but the deal may make sense
Adams expressed surprise at the price tag.
Spending $8 billion is a lot, "especially for a company that has not proven itself in the enterprise space yet and has so many customers still focusing on surveys and not evolving with the market."
Although Adams believes the deal will help SAP fill in some gaps in its C/4HANA platform, there's still a lot of uncertainty in exactly how Qualtrics applications will fit in.
"This is what does not seem to make sense to me yet, as Qualtrics is an experience management platform that focuses on meeting the customer where they are and collecting customer feedback," Adams said. "Much of the press that I have seen talks about the marrying of X data and O data, but this is table stakes for CX programs and does not make sense why they are focusing on this topic so much. It is not a new category or a critical differentiator in my opinion. So much of the messaging around this only continues to raise more and more questions from me."
The question of how the Qualtrics acquisition will fit into the SAP corporate structure and culture is another open question, Adams said.
"With them noting that Ryan Smith is staying on and Qualtrics HQ and management remaining the same, I wonder though how long it will be before bigger changes come," she said. "Will they try to integrate the cultures or will it be business as usual for a while? Like I said, there is a lot to be determined here."
Luke Marson, a consultant specializing in SuccessFactors, SAP's SaaS HCM platform, said the Qualtrics deal allows "greater synergies" between SAP's customer and employee experience applications. "Employee experience is a growing in HR, and I am seeing an increasing trend in CHROs [chief human resource officers] who are focusing on the overall employee experience," he wrote in an email. "A positive employee experience impacts productivity, retention, and profitability."

Marson, who is also a SearchSAP contributor, added that more closely integrating the customer and employee experience "would enable customers to align their business strategy -- including their HCM/people strategy -- to maximize the experience that their customers receive and therefore improving customer retention and growth of the customer base."
Qualtrics was days away from an initial public offering when SAP courted the company to join the ERP giant.
Smith viewed the offer as a unique chance to work with SAP. "This is, by far, a once-in-a-generational opportunity," Smith told CNBC. "And it's going to change how everyone thinks about cloud and SaaS and CRM and ERP and HCM forever. And why wouldn't we want to be a part of that?"